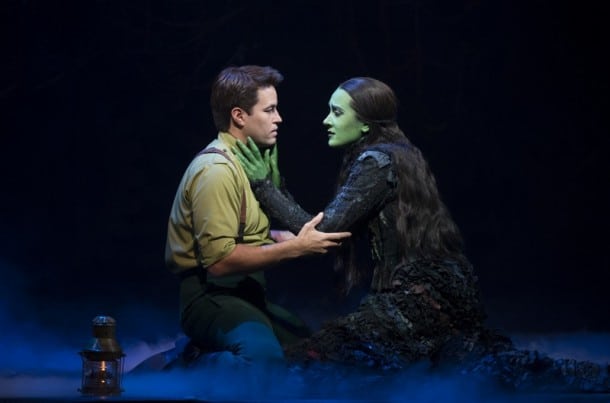 Author Terrence Mann once wrote, "Movies will make you famous; Television will make you rich; But theatre will make you good."
If that's the case then there's a lot of good to be had across the Bay Area over the next few weeks including: 4,000 miles at American Conservatory Theater, Wicked at the SHN Orpheum, Dragon Theatre's exciting grand opening featuring the mayor of Redwood City, Octavio Soli's latest work Se Llama Cristina at Magic Theatre, the world premiere of Our Practical Heaven at Aurora in Berkeley, RED at San Jose Stage Company, and The Fourth Messenger with music by Vienna Teng by Shotgun Players.
Once again, as we huddled up this morning to review the SI calendar, my mind momentarily froze up. How on earth are we going to be able to cover all this stuff – from Berkeley to San Jose, and Mountain View to San Francisco?
A lot of thanks are in order for Cy Ashley Webb. Without Cy we woudn't be able to cover nearly as much of the arts as we do. She's been driving all over the Bay Area, day and night, and has delighted with her keen observation of the stage. Come this March she'll have written on these pages for three years. I'm eternally grateful for that.
Here's what Team Stark has lined up in the coming weeks.
Let the show begin.
4,000 Miles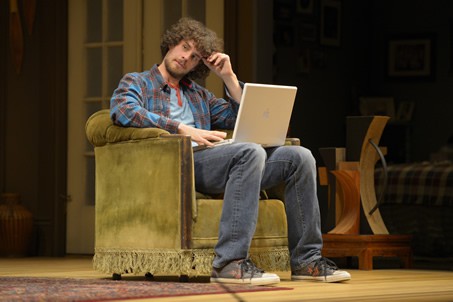 A.C.T., San Francisco
Opens: January 23
"In this poignant comic drama, 21-year-old Leo unexpectedly arrives on the doorstep of his feisty 91-year-old grandmother Vera's New York apartment, dazed after a cross-country bike trip. Sparks fly as Vera's surprising political views collide with Leo's carefree hippie lifestyle. When Leo's old girlfriend shows up and he begins to reveal the mysterious events of his journey, Leo and Vera discover the fragile line between growing up and growing old. The winner of two 2012 OBIE Awards (including Best New American Play)."
Wicked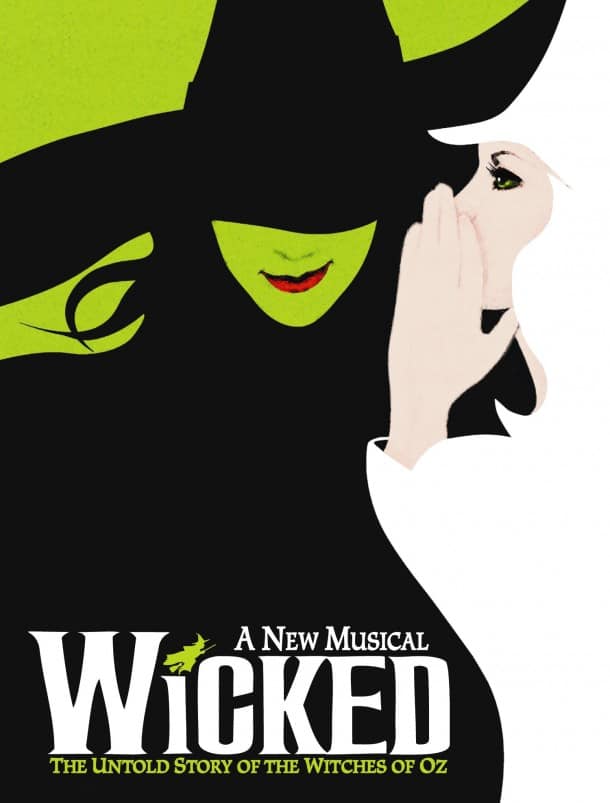 SHN Orpheum Theatre, San Francisco
Opens: January 24
"Wicked is the untold story of the witches of Oz. Long before Dorothy drops in, two other girls meet in the land of Oz. One, born with emerald-green skin, is smart, fiery and misunderstood.  The other is beautiful, ambitious and very popular. Wicked tells the story of their remarkable odyssey, how these two unlikely friends grow to become the Wicked Witch of the West and Glinda the Good."
After Ashley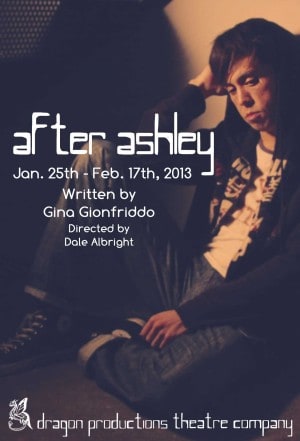 Dragon Productions Theatre – New Location, Grand Opening!
Redwood City
Opens: January 25 (special ribbon cutting ceremony with the Mayor of Redwood City begins at 5:30pm)
"From the author of Becky Shaw comes After Ashley, a biting dark satire that looks at a father and son coping with the loss of a loved one in the eye of a media storm. After Ashley skewers televisions shrinks, Lifetime movies, Law & Order: SVU, reality television, and the recent trend toward tell all true crime stories and our fascination with the gory details of murder."
Se Llama Cristina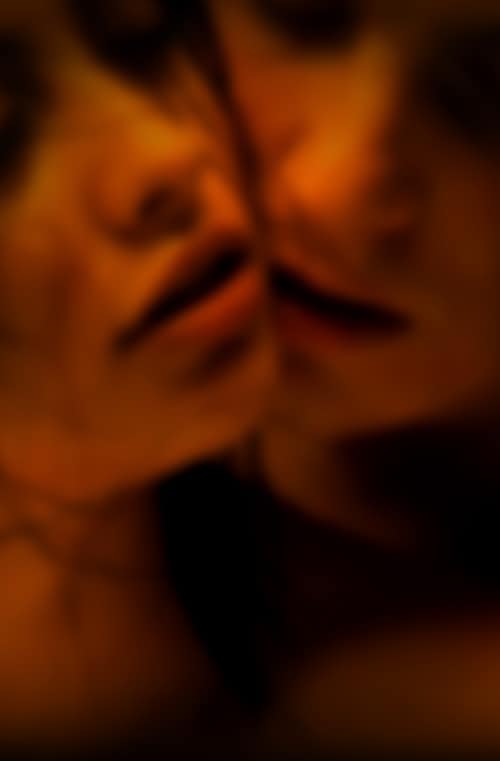 Magic Theatre, San Francisco
Opens: January 30
"One of the Bay Area's most cherished theatre artists, Solis presents us with a play derived from the same DNA as famed Magic playwright Sam Shepard. Enter this incredible, multi-layered fever dream where a young man and woman wake up in a strange room, and must piece together their past identities and relationship while constructing a new future and grappling with the possibility of being parents."
Our Practical Heaven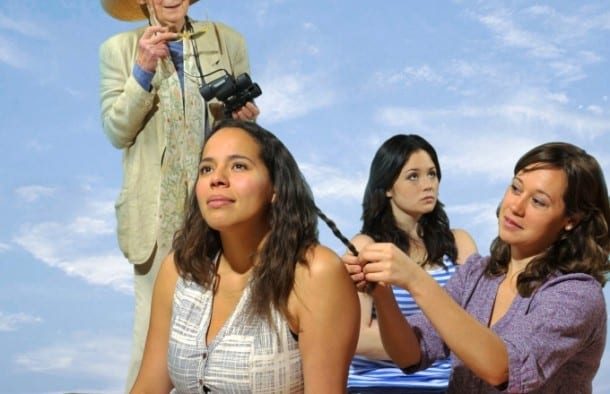 Aurora Theatre, Berkeley
Opens: January 31
"Three generations of family gather over three holidays in a home none of them expects to long survive the rising sea. They do chores, text each other, and dance. They watch the birds and watch each other, while struggling for loyalty, legacy, and turf. By the end, everything has shifted and a new generation is in charge, but of what?"
RED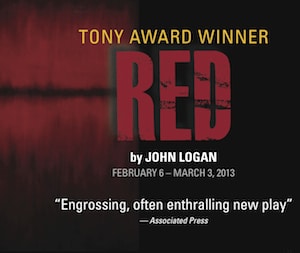 San Jose Stage Company
Opens: February 9
"Full-blooded and visceral, and winner of six 2010 Tony Awards including Best Play, Red by John Logan takes you into the mind of abstract expressionist Mark Rothko. After landing the biggest commission in the history of modern art, Mark Rothko begins work on a series of large murals with the help of a new young assistant. Set amid the swiftly changing cultural tide of the early 1960s, celebrated bad boy of the art world for whom paintings are "pulsating" life forces and art is intended to stop the heart."
The Fourth Messenger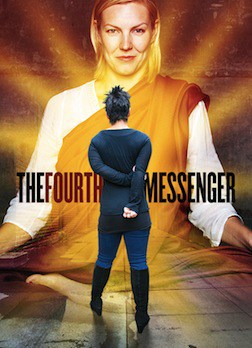 Shotgun Players – The Ashby Stage, Berkeley
Opens: February 9
"What if the Buddha were a woman? What if she were alive today? "The Fourth Messenger" is a captivating new musical by playwright Tanya Shaffer and composer Vienna Teng, loosely inspired by the life of the historical Buddha, Siddhartha Gautama. In our contemporary re-imagining, the "awakened one" is a woman – a world-famous spiritual teacher with a mysterious past, known to her followers as Mama Sid. When a young woman arrives at her ashram and starts asking questions, Mama Sid is forced to confront her youthful actions and their consequences. At once epic and intimate, comic and profound, "The Fourth Messenger" investigates what it means to be both enlightened and human. Vienna Teng's addictive melodies and subtle, intricate harmonies add depth and resonance that linger long after the lights come up."
RECENT REVIEWS