Dreaming of fresh Tomatoes, Cucumbers, Peppers, Herbs, Squash…? It must be spring. Time to garden!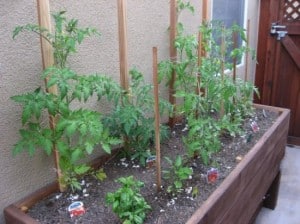 Some of our most popular posts over the last 3-4 years here on Stark Insider have been about Loni's DIY vegetable planter box. Loni wrote about her motivation:
"Several years ago, I had a desire to grow my own vegetables in my backyard. I didn't have a lot of room and the only area of my home that had not been landscaped was a narrow corridor along the side of the house. I figured it would be enough for a 6′x 2′ planter box. Unfortunately, when I went searching for such an item online and in the stores, I couldn't find anything which suited all my requirements. This was when I decided to design and build my own vegetable planter box."
There's probably several reasons. One is the farm-to-table movement, which now finds itself moving to the home (yard-to-table). Another is that healthy living is on the uptick, and by surrounding your home, and kitchen with fresh ingredients you'll no doubt take a step in the right direction when it comes to nutrition.
Then there's the pragmatic aspect.
This planter box, which makes for a perfect weekend project, is not only easy to build, but more importantly, provides several key benefits to would-be green thumbs. Measuring approximately 6 ft. by 2 ft., this is a planter that fits in tight spaces. As many have written in to tell us, the legs raise the work space to the waist which eases back pain, and makes working the garden a joy. And it's as solid and durable as can be, as you can likely tell from these photos.
If you find yourself with a few hours on your hands and have an inkling to grow your own, here's some planning tips:
Find a suitable space in your yard that receives ample sunlight
Make sure you can access that location with water – preferably with automated micro-irrigation running to hose outlet
Create a simple diagram with plant location – you don't want it too crowded, Loni has ideas on this
So far, so good. Then, it's time to shift into the build process:
Read about the process here (Build it, Grow it, Taste it) and here (Venturing into Vegetable Gardening)
Optional: Watch some of the Stark Insider gardening videos to learn some tips & tricks and about all the amazing things you can do with your own garden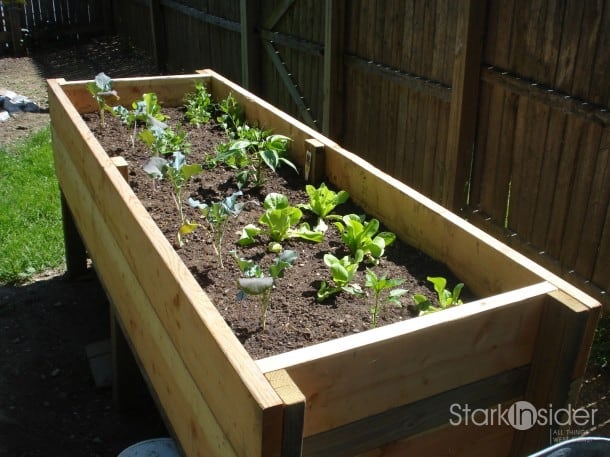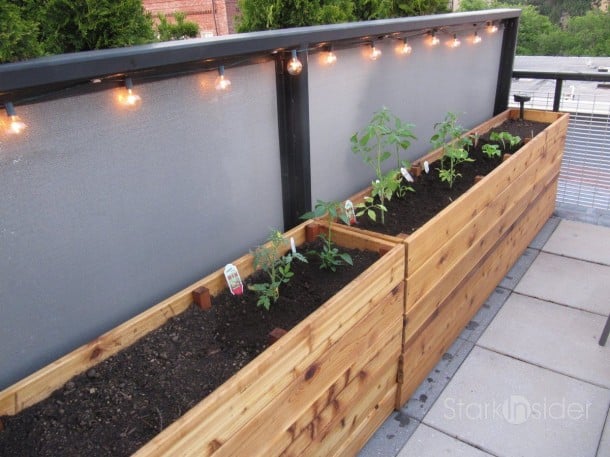 The final step, weeks later of course, is to enjoy the fruits (uh, veggies!) of your labor, and treat yourself, your friends and family, to fresh dishes. Here's some recipes to get you started: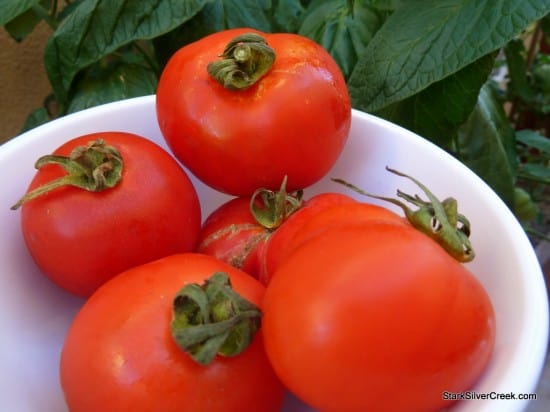 As usual, when you're done the project, send in your photos so we can share your story here. Happy gardening from Team Stark!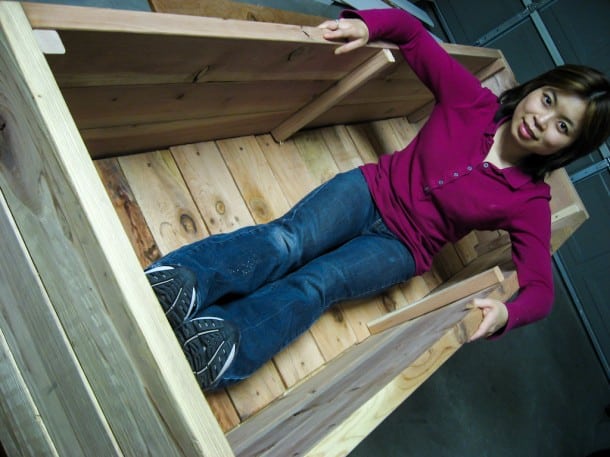 Episode #4 Vegetable Gardening – Planting Tips with Loni Stark
[How to build a vegetable planter box with DIY plans, materials list]