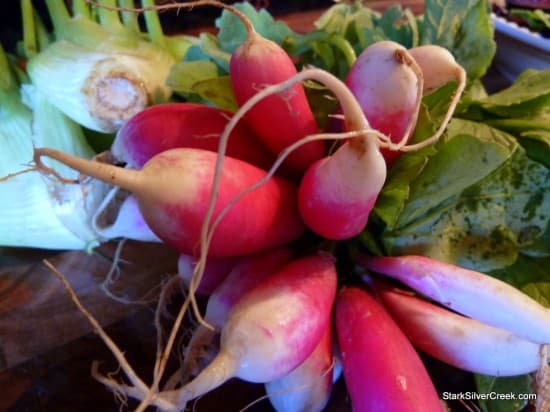 I despise radishes. Perhaps it is the memory I had as a child when a daycare teacher handed me a raw radish. Thinking it was a small apple, I eagerly took a large bite and was greeted by a sharp, almost bitter taste. At least this is what I remember. Since then, I have programmed myself never to touch a raw radish.
My radish-less existence was broken when I joined the Live Earth Farm CSA (Community-Supported Agriculture). Included in several of my weekly shipments were bunches of radishes. What could I do with them? I could use a truffle-shaver and make them so thin that I could hide them in the many large salads I consume in a week. However, that may get rid of a couple of radishes, not the large bunches that were starting to stockpile in my fridge.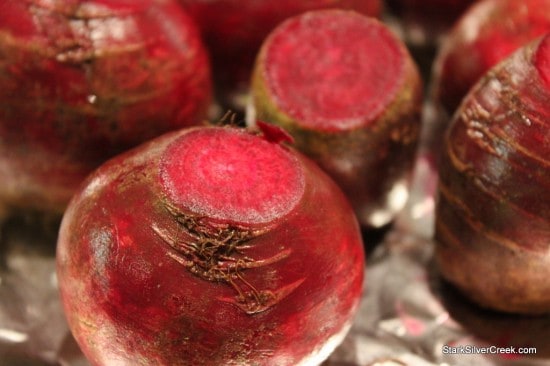 I decided to use a technique I have used many times with beets.
Start by preheating the oven to 350 degrees Fahrenheit.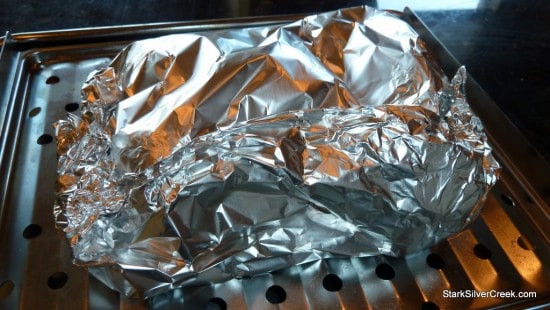 With beets, another hard root vegetable that doesn't taste particularly pleasant raw, I would wash and cut the top and bottom. Place the beets on foil. Drizzle some olive oil and sprinkle with thyme, ground pepper and salt. I would then wrap the foil around the beets to seal in the juices as they roasted.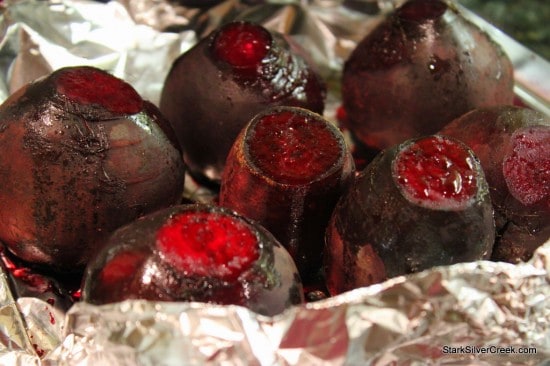 Keep the root vegetables under wraps for 30 minutes. Then turn the oven heat up to 400 degrees Fahrenheit and cook for another 15-20 minutes or until the center of the root vegetables is tender and the outside nicely caramelized.
So what does this have to do with radishes? The point is that this technique works well with other root vegetables as well. So take your hard radishes, beets, carrots and turnips and try out this technique.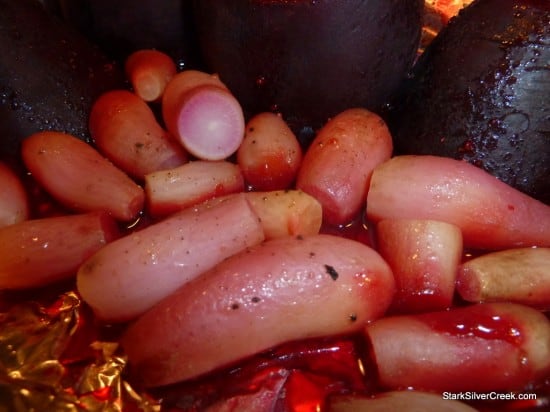 You can roast a variety of these root vegetables using this technique for a wonderful roasted root vegetable medley to serve on the side of a steak dinner or slice them up to add a bit of pop to a salad.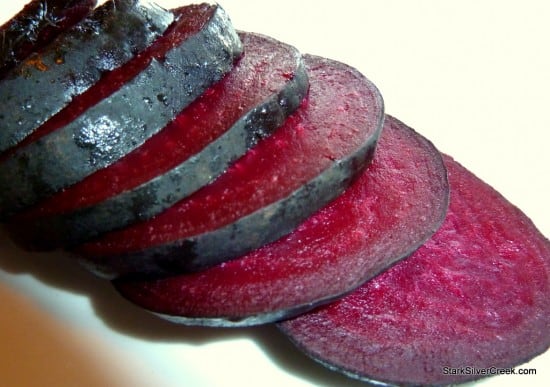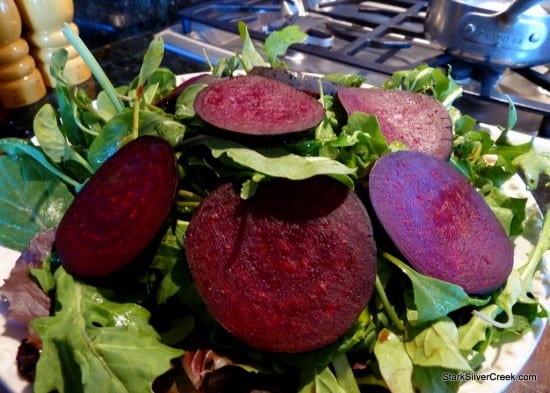 Alas, I've conquered my fear of radishes. Roasted, they are mild and sweet.