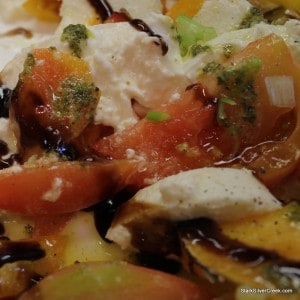 Here's the perfect spring and summer recipe: A refreshing Caprese Salad with some Italian zing thanks to Mia Sebastiani's special version of this favorite.
All Things West Coast meets old Italian soul when Loni heads up to Sonoma wine country to meet Mia from Mia's Kitchen on location for a special SSC episode. Delizioso!
With over 100 years of family tradition in the wine business, Mia talks about her love for cooking and the kitchen.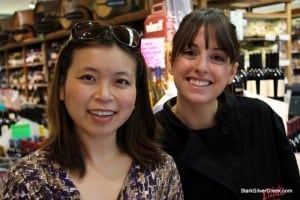 "It really started with my family," says Mia Sebastiani when asked by Loni about her inspiration. "The kitchen was always the comfort zone, where we'd always go and hang out and talk. It was always a very intimate setting. For me, it really reminds me of my childhood."
This Caprese Salad is sure to be a favorite among family and friends, and as you'll see in this SSC segment, it's not hard to make.
In the words of Mia, "We took a traditional Italian dish, and we just spiced it up!"
And perhaps best of all, it's the perfect wine dish to pair with a nice, crisp wine.