The Internet's #1 downloaded planter box plans. Shortcut to the plans: jump to the download link.
Welcome Fellow Gardener.
If you love veggies, tomatoes, and the farm-to-table movement, you've come to the right place. I've taken everything I know about vegetable gardening, especially in tight, urban spaces, and put it into these plans so you can build your own planter.
Please read on to learn more, download my DIY planter box plans and watch videos with gardening tips and tricks to get the most out of your new planter box.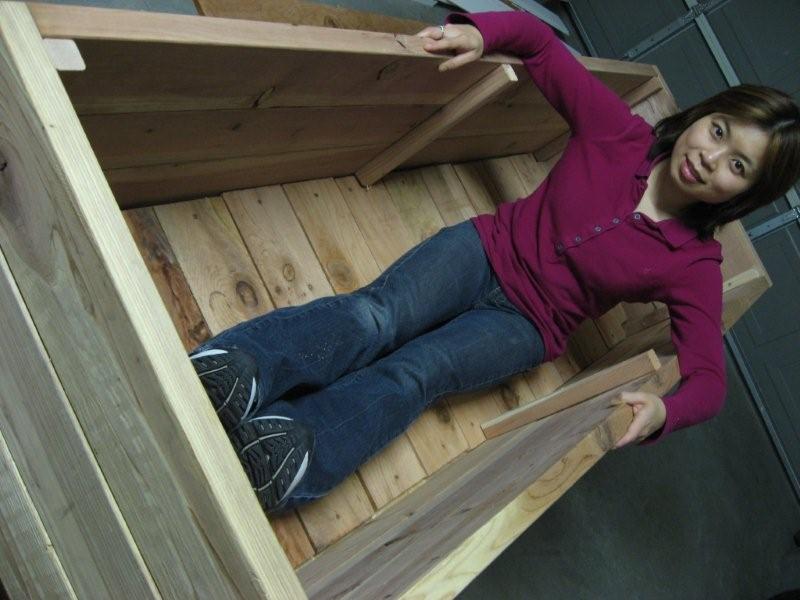 Download: Loni's Vegetable Planter Box Plans
Buy now for $3.99


Special: For a limited time get the web's most popular planter box plans for only $1.99!
These are my popular plans from the planter box project as profiled in Venturing into Vegetable Gardening.
After searching all over the place for plans that met my criteria for size, robustness and design, I finally decided I would have to design my own vegetable planter. It was worth the effort. I love it!
What you get:
Full plans including diagrams, and tips
Step-by-step DIY instructions
Complete materials list
All in one convenient and easy to understand PDF
Regularly $3.99, now on sale for only $1.99 USD
Buy Now using the above secure PayPal button. After you complete the purchase, you will receive an email with the PDF plans (this happens right away, so you'll be able to get started on your project asap!). Thank you for your support.
* Important! * Once you have completed payment on the PayPal web site, you will be returned to a page here on Stark Insider where you can download the plans. Please don't close the browser window until you follow the instructions (one step) after you pay. If you have any issues with the process, please email me: loni@starkinsider.com.
I hope you find these plans as useful as I have and that you and your family enjoy many years of great vegetables, herbs, flowers and everything else that will thrive in this planter box.
Happy Gardening!
Loni Stark
Video: Protect your veggies from critters
Video: Some fertilizer tips
Video: On soil and planting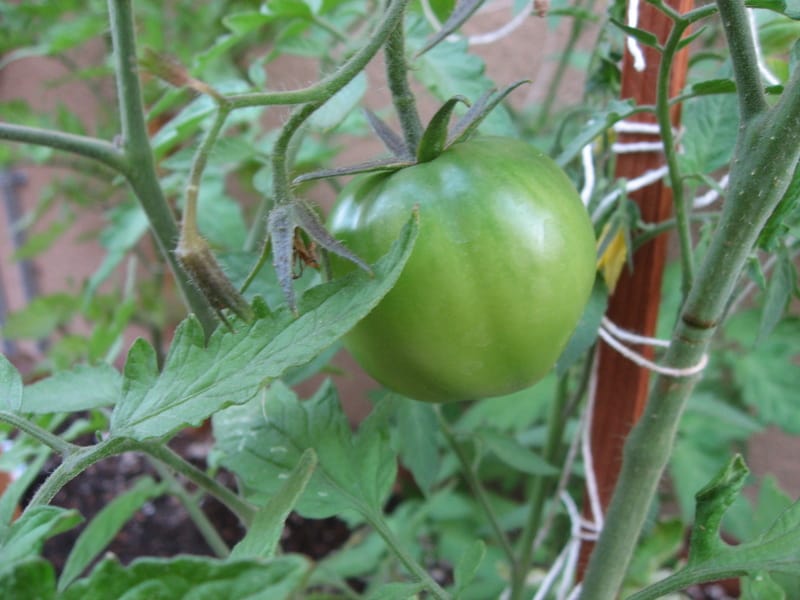 I love this photo…
Cuteness alert! Jeff emailed me this cute shot with his son, assembling a planter box with my plans.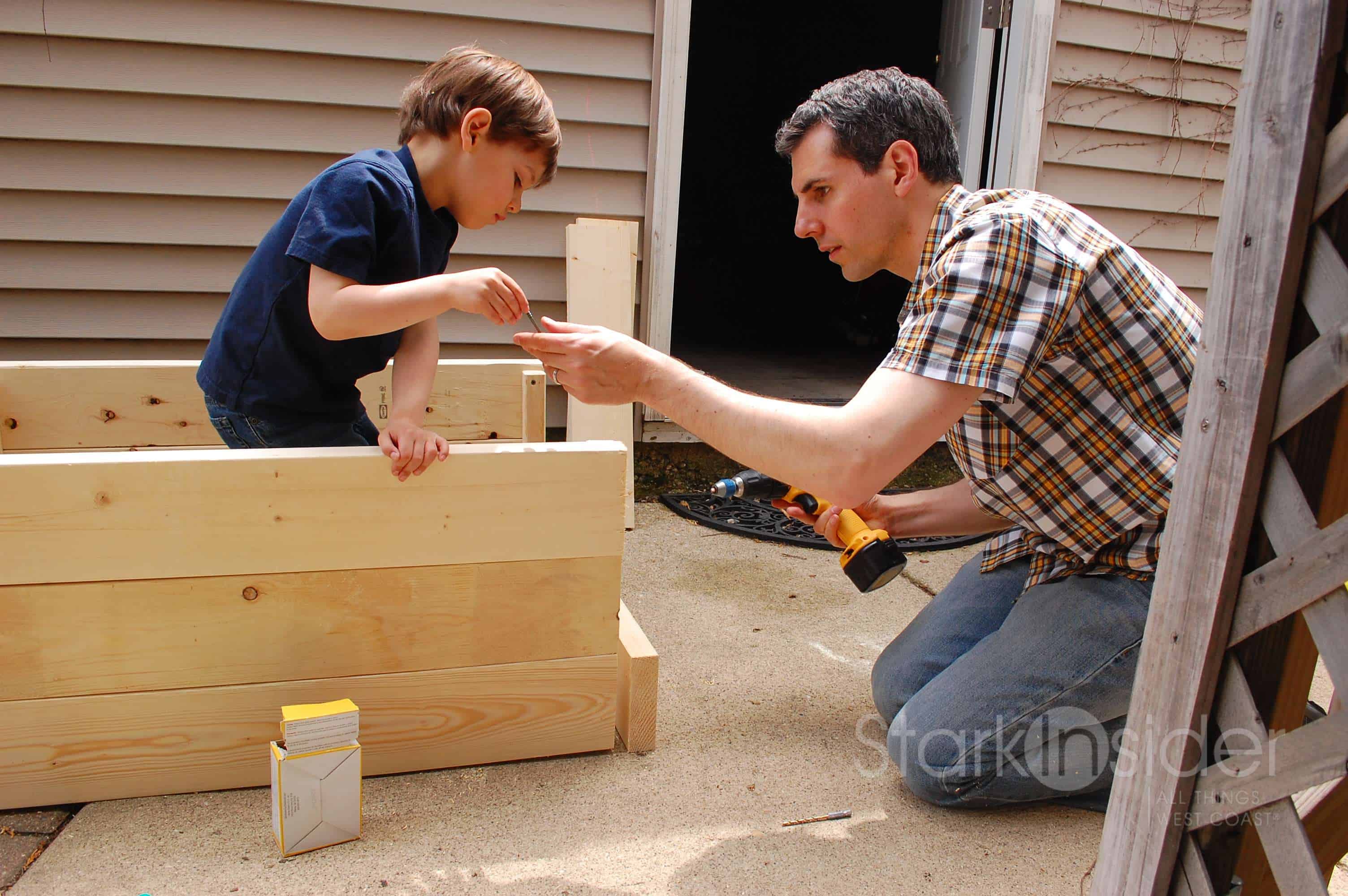 What Next
After you've built the planter, the real fun begins… check out some of my healthy garden-inspired recipes using links below. Okay, so maybe they're not exactly "farm-to-table", but the next best thing: "yard-to-table." I make fresh salads, tomato dishes, use the herbs while I cook. I also admit that on more than one occasion I've simply pulled off a veggie and enjoyed a quick, unadulterated snack.
See article here: Perfect tomatoes, perfect recipe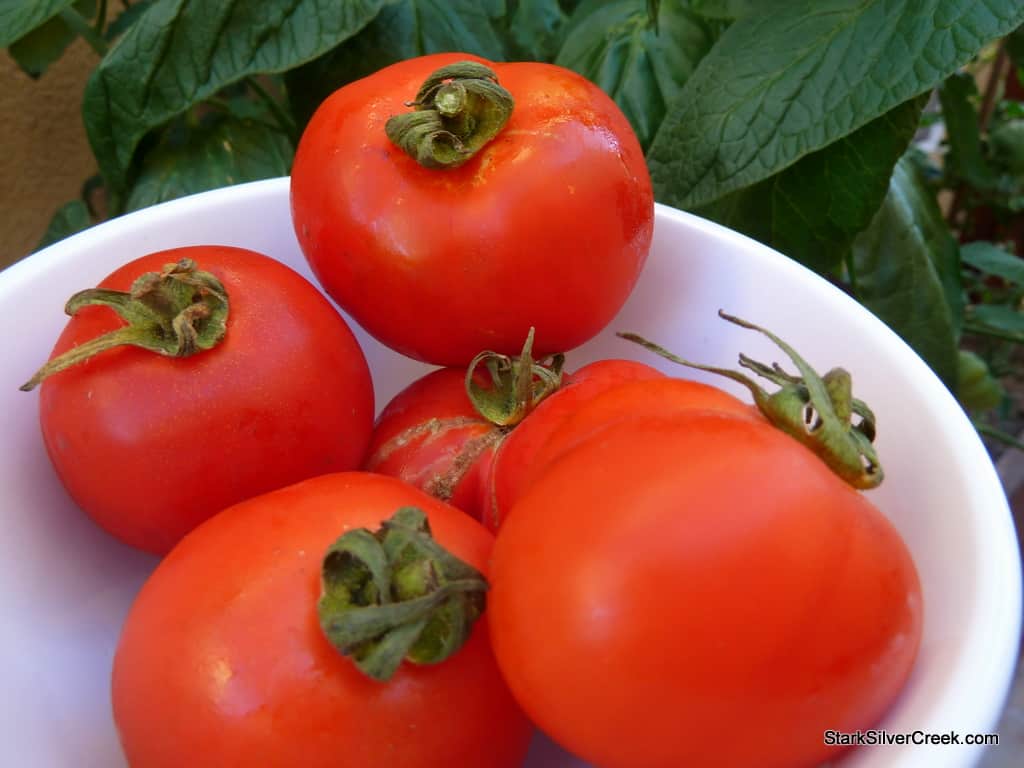 See article here: 'Much ado about radishes' Roasted Root Vegetable Recipe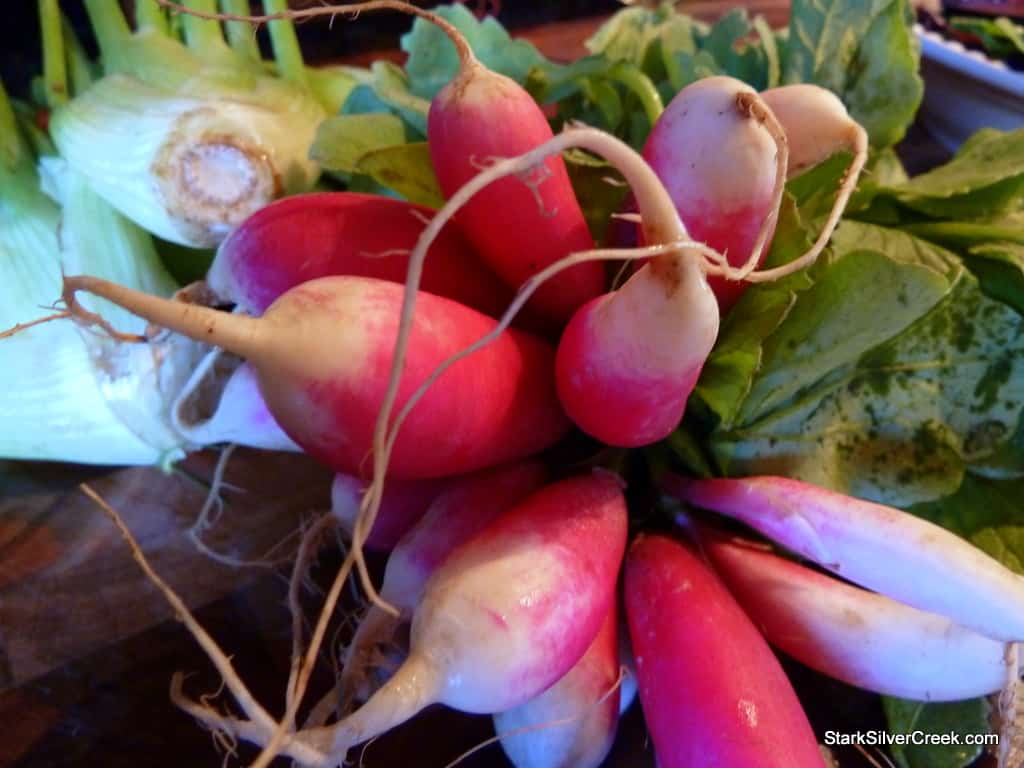 Video: Caprese Salad