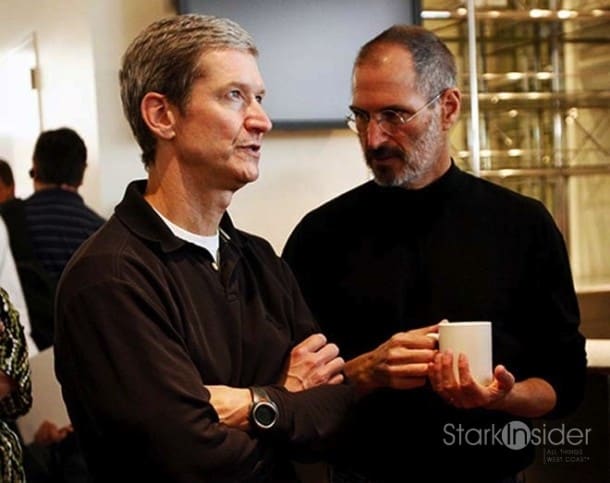 File this under rumors just revving up. According AllThingsD, Apple will launch the Apple iPad 3 in San Francisco the first week of March– This information courtesy of a "source," but one not cited as being "close to the situation" as these outlets occasionally like to describe their top secret informants.
Earlier this week the rumor mill was flying. The odds on favorite was a March 29 launch. Some even speculated that February 29 could be a surprise pick, and line up neatly with the idea of "leap ahead" – even better that date would coincide with Microsoft's release of the Windows 8 consumer preview. It appears these were just wild prognostications, though I supposed anything can happen.
Nice try! To confirm what we already know all too well:
"An Apple spokeswoman declined comment on the timing of the event, saying the company does not comment on rumors and speculation."
Yep, why would Apple ever eliminate the guessing game that generates so much pre-launch publicity?
more STARK tech and silicon valley news
As for the iPad 3, there's again rampant speculation. Expect a faster processor, higher resolution screen and cameras, and probably (the over-hyped) Siri. If we know Apple, expect at least "one more thing" style announcement. Jobs was notoriously against the idea of a smaller tablet. Android meanwhile continues to see all sorts of options, including the 7-inch Amazon Kindle Fire, the 10-inch Samsung Galaxy Tab 10.1 and even the slick new hybrid laptop/tablet Asus Transformer Prime. Many agree that the smaller size is particularly beneficial for using a tablet to read, as you can easily hold it with one hand. Just like the laptop market before it, I expect to see product lines expand, with multiple price points, and multiple sizes and options. There's a plethora of use cases out there, and being the market leader, Apple would do well to serve as many as possible, before Android gains further.
All eyes will be on new CEO Tim Cook, ready to score his performance at his first major iPad product launch event. "Commendable" was the operative word when Cook presided over the iPhone 4S launch last fall. At that time he relied heavily on his lieutenants for a significant portion of the presentation.