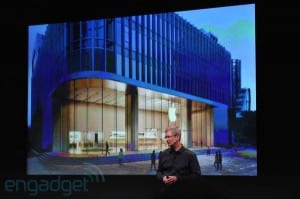 So, how did newly minted CEO Tim Cook do? Well, in a word: commendable.
Especially considering there was more fluff in today's announcement than a 2-hour American Idol elimination special.
You know you're in trouble when the hottest new thing you have as the world's largest tech company is a digital watch.
We've done this five times now (did I count that right?), and I feel just a bit of the glow dimming. Ever so slightly. And… greeting cards?! Talk about filler. Next time, they should just stop the presentation, and have us all do the downward dog.
Yes, there's a new iPhone – not an iPhone 5 like many predicted. It's slimmer, faster and cheaper. But I wonder if this gadget-lusting era we're living through now is either just getting started, or is about to slowly fade away — like sock puppets and dog food e-commerce sites. Nano watches? Okay, kind of geeky chic- perfect for the gym too.
Will we look back in 10 years and ask ourselves: what was the big deal?! In the case of the iPhone 4S, maybe.
Still, like a lot of early Android fans I have a particular interest in this launch. Come November 9 my wireless contract with Verizon comes to an end. It will be two years to the day that I first picked up A Moto Droid and experience the magic of the green robot. I'm a huge Android fan (notifications, gmail, navigation, voice). But I've always had half an eye on Apple. Should I switch?
Let's score the event, which was the best performer on this day: Cook or iPhone 4S.
Tim Cook

Tim "That's just killer!" Cook stuck to the Apple playbook. Simple slides. Start with the numbers (# of stores, iPad sales, etc.), then segue into a three act presentation. For today at least, his role was more of an MC passing the baton- even for critical segments such as reviewing the new iPhone features- from Scott Forstall, Eddy Cue, Phil Shiller.

If he didn't necessarily step out of the impossibly huge shadow of Jobs, he at least proved capable, and affable.

Score: B+
iOS 5 / iPhone 4S

Siri voice recognition looks good. "Is it going to rain in Cupertino?" – No. The Steve Jobs deal prohibits that.

Android has voice recognition- but not to this level. You can tap the mic on almost any Android smartphone and search for things, pull up directions, find a contact, etc. On the new iPhone it's taken to a whole new level with integration with Wolfram/Alpha (for definitions for example), Yelp, check stocks, etc. If you remember ELIZA back in the day, then you'll feel right at home.

And, well… that's about it. There was a lot of bruhaha, a lot of nice looking images and presentations, but in the end the new iPhone is incremental. My favorite part of the announcement is that cool gym watch.

By Apple's standards, that's just not killer.

Score: C-
On that switch from my Moto Droid to Apple iPhone 5 (4S!) … not so convinced on that quite yet (and, I do have a MBP and iPad… they're great – best of all worlds).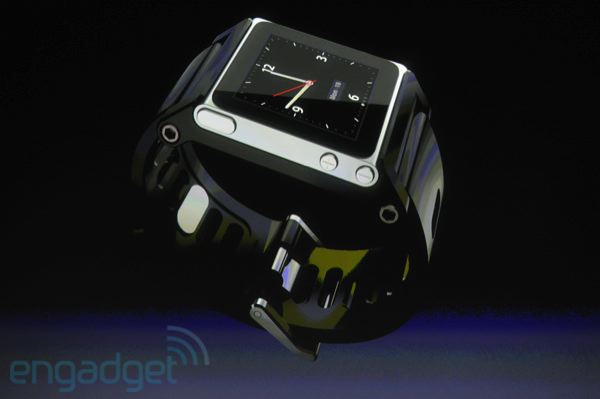 [Photos: Engadget]