Even with the Canon EOS Rebel T3i and EOS 60D now on the market, the T2i continues to impress–and I whole-heartedly recommend it to those looking to get into DSLR. I took it down to the Baja for a few weeks and shot over 1,000 photos and took some video (about 20GB, tiny by my standards). While I did occasionally miss the speed of the 60D (5.3 vs. 3.7 fps continuous shooting) and its better lower light performance, the T2i can nevertheless deliver outstanding results. A lot of that has to do with the APS-C sensor. It's the same as the one you'll find in the 60D and similar to those in Canon's higher end range.
One of the first things I recommend you do is replace the kit lens. It's not bad by any means. In fact the 18-55mm lens typically bundled with the T2i is quite decent. To truly unlock this DSLR's potential (and virtually any other brand of stock bundle), though, you should upgrade the glass. You can go whole hog; inevitably you'll get the itch like I did, and want to explore this entirely new world of primes, telephotos, macros and tilt-shifts. There's a lifetime of learning there. For my trip, I kept it simple and brought two basic lenses: the Canon 18-200mm Telephoto, and the Canon EF 50mm f/1.8 II prime (an insane bargain at just over $100, and a fast, classic lens that should be in your bag). The former is a do-all workhorse that sits on my T2i (and 60D) about 80-90% of the time. Despite the 1.6 crop factor on the T2i which reduces the practical range of any lens, you can still get adequate wide angle (at 18mm, the effective range is 1.6 x 18mm, or ~ 28mm), and at full zoom you can capture subjects at distance, or achieve some wonderful depth-of-field. When I need some low light performance, like when I was walking the streets of Loreto, I often will use the 50mm. It's also well suited for portrait photography.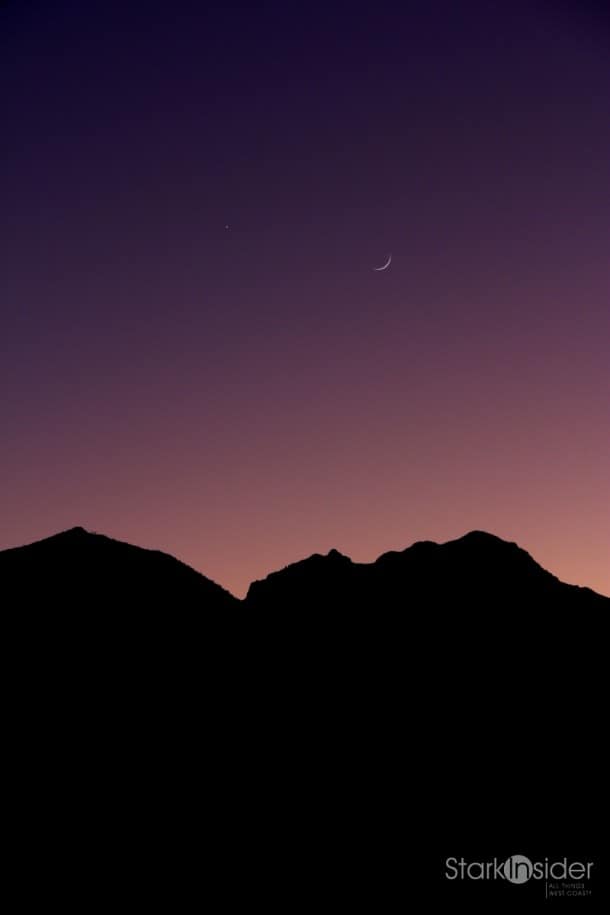 On this trip I challenged myself once again to think different (ahem). Instead of framing shots in a conventional manner, I would attempt to try interesting angles, perspectives. I didn't always succeed. If I had to retake some of these, I'd do it differently. But that's all part of the joy of photography and learning: you head out into the field, try something new, later review the results, learn and analyse, and try again.
If I recall correctly, all of these photos are retouched. Being on the road means using Picasa on a MacBook Pro instead of Photoshop and Lightroom, my weapons of choice on the i7 back at the office. Many of these are quick and dirty comps. Still, I think they are a fair representation of the results you can achieve with a Canon T2i and some mid-range glass.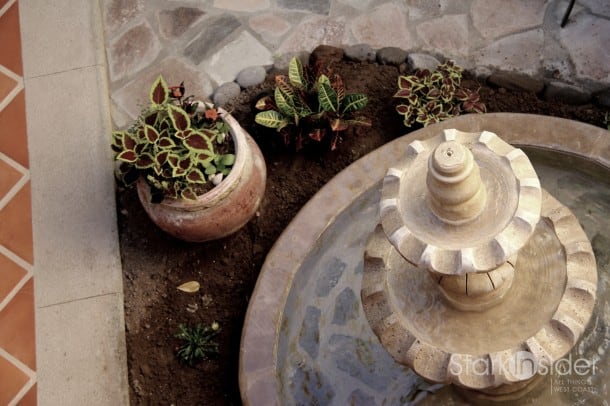 Video will come later. iMovie drives me insane, and brings the underpowered 2010 MBP to its knees. If ever you want to emulate the processing power of a Commodore 64, run iMovie. Instead I'll spare myself the grief and wait until again I can power up the i7 with Adobe Premiere Pro. If you follow our adventures on Stark Insider, you'll know I'm a huge fan of DSLR for video. I've used both the T2i and 60D (sometimes in multi-camera interview setups) to capture some 200 "tv" segments including interviews with the likes of Christopher Titus, Cheryl Burke, James Franco, Glenn Close (for Albert Nobbs) and one of my favorite Bay Area stage actors, James Carpenter. Okay, enough of the name dropping–and you thought you could escape without a vanity clause! If you're just getting into DSLR video, may I kindly suggest you check out this article: 5 Tips for Shooting Video with a DSLR.
I love the Baja. And I think DSLR cameras love it too! I hope you enjoy these shots. As always, I welcome your feedback, and suggestions. Just don't come down too hard if you see I've once again violated the rule-of-thirds.