Emmy-nominated comedian Christopher Titus is not one to hold back. With a new show called Neverlution in tow he's shifted most of the barbs and piercing comedic observations to the village that is America. No issue goes untouched, and you'll get plenty of first hand evidence here in this Stark Insider interview, shot at Marines Memorial Theater in San Francisco.
"Hard funny."
Political correctness is left at the door which will either get you jumping out of your rocker with a fist pump or two, or leave you slightly a-gasp here and there — I suspect that's largely the intent. Over the past ten years since 9/11, he believes America has lost it, especially when it comes to over-protecting our kids. "You have a helmet for everything … you have a skateboard helmet, you have a bicycle helmet, and you got a helmet for just playing soccer … one day one them is going to be President … it puts a shiver through you."
The idea for Neverlution actually came to him while standing in line at the DMV. An unruly five year-old was making a ruckus, yet his father was lacking in disciplinary measures, to put it mildly. "We've stopped calling things as they are. Men aren't men anymore."
Regarding Sarah Palin, the best the way to find out the Titus take on that topic is to watch the interview.
"It's like our entire country went to a bad public school."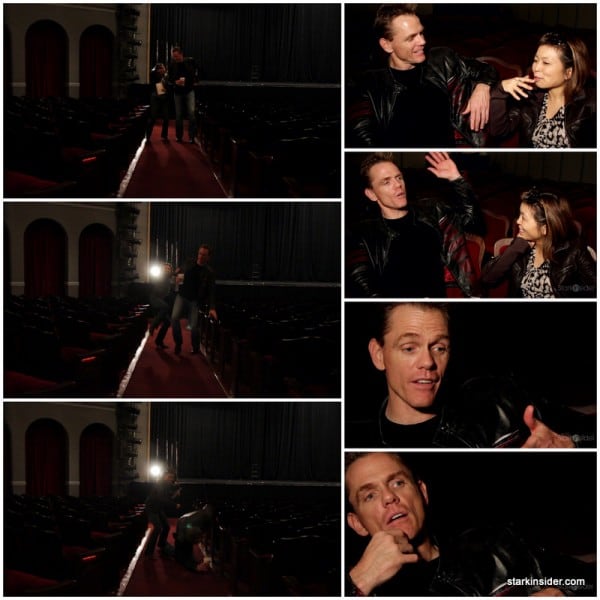 But Neverlution is not all politics, culture and society. His notoriously challenging up-bringing and personal life also add fuel to the fire. It's something we've seen him use to great effect before in tours like his well-received Love is Evol, which aired on Comedy Central in 2009. You probably wouldn't be far off-base if you suggested that for Titus, the stage is the ideal therapy session. And it would also be fair to say it's resonating with a public that connects with the authenticity of the material. In fact, he told us that until he started injecting personal matters — a mother that committed murder… on her husband, an alcoholic father, divorce, custody battles — into his routines, he was "just a struggling comedian."
One thing I won't try to do here is paraphrase any of his jokes. He told us before we started the interview that the press constantly mess up his punch lines and he ends up looking like a "douche." Lady Gaga and Carol Burnett is an example he provides, but I'll just let you watch the video instead of trying to transcribe that somewhat colorful bit.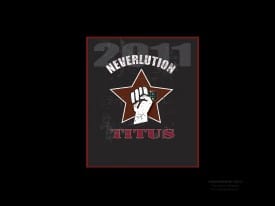 Humor is at its best when there's truth below the surface.
We may laugh, or cringe in shock, but when you listen carefully to the message here it's not dissimilar from what we're hearing from other artists who are basically fed up with what the country has become. Interestingly there seems to be an influx of exactly this kind of show, with laughs, humor, compelling insight, and ugly truths. Driven by the 2008 liquidity crisis, Mike Daisey raged against bankers and money in The Last Cargo Cult in Berkeley and then in consumerism and exploitation of child labor in The Agony and Ecstasy of Steve Jobs. Then there was the launch of VC Bill Davidow's new book Overconnected that suggests systems are increasingly precarious because of their interconnectedness. Before that there was The Great Game: Afghanistan also by Berkeley Rep, and Becoming Britney at Center REP which shone a light on our increasingly over-the-top fascination with pop culture.
Back to the DMV and the undisciplined child. Christopher Titus did what a lot of people were only thinking: he took matters into his own hands and — diplomatically — made the situation better for everyone. Now maybe he can do the same for America, one laugh at a time.
Noteworthy: Despite being diminutive and slightly less "edgy,"  Loni was still able to find her inner tiger and take down Titus… "caught on video!" (the element of surprise I suppose may have helped).