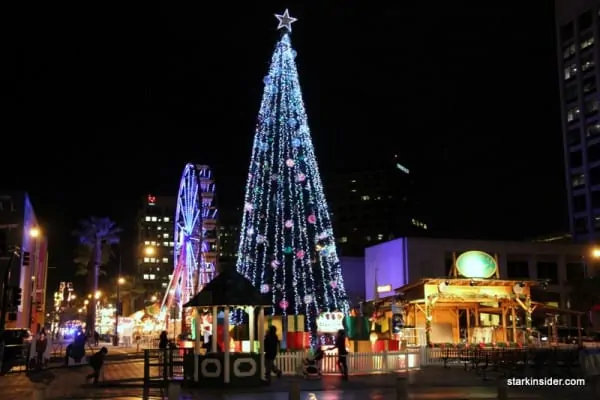 "Gifts of time and love are surely the basic ingredients of a truly merry Christmas." — Peg Bracken
It's December and visions of sugar plums are dancing in our heads. Well, either that or we're racing down the aisles preparing for another exciting holiday season filed with family, friends… and… why theater of course!
Across the Bay Area there is — does it ever change? — much to see and do.
If you're in San Jose, don't forget Christmas in the Park is in full swing at Caesar Chavez park. In our beloved San Francisco you can skate and shop at Union Square. It's like starring in your own Gap commercial.
So let's get to it, here's the need-to-know of shows opening this week, from San Francisco and Berkeley to San Jose and Palo Alto, and just about everywhere in between. See you at the show!
Shrek The Musical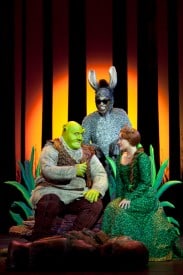 Orpheum Theatre, San Francisco (SHN)
Opens: December 1
Shrek The Musical, based on the Oscar-winning DreamWorks film that started it all, brings the hilarious story of everyone's favorite ogre to life on stage.
In a faraway kingdom turned upside down, things get ugly when an unseemly ogre – not a handsome prince – shows up to rescue a feisty princess. Throw in a donkey who won't shut up, a bad guy with a SHORT temper, a cookie with an attitude and over a dozen other fairy tale misfits, and you've got the kind of mess that calls for a real hero. Luckily, there's one on hand… and his name is Shrek.
Featuring a terrific score of 19 all-new songs, big laughs, great dancing and breathtaking scenery, Shrek The Musical is part romance, part twisted fairy tale and all irreverent fun for everyone!
Backwards in High Heels, The Ginger Musical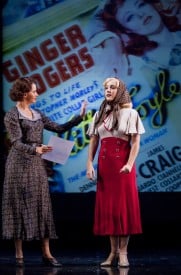 San Jose Repertory Theatre
Opens: December 1
The remarkable life of the legendary actress Ginger Rogers comes to life onstage!
This intimate musical dances its way through Ginger's life with unforgettable music, show-stopping dance numbers and a captivating story that chronicles her journey from hometown to Hollywood and from one love affair to another. Best known as Fred Astaire's dance partner, Ginger defied her overly-protective mother to become one of Hollywood's biggest stars and one of the industry's first women to demand equal pay. Funny, moving and a visual feast, Backwards In High Heels is a toe-tapping, swirling, gliding account of her ambitious public and private life.
Lemony Snicket's The Composer is Dead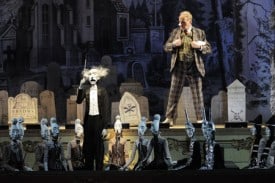 Berkeley Repertory Theatre
Opens: December 2
The show must go on? But the actor is mute, the director is crying, the dancer is lazy—and the composer is dead! This holiday season, Berkeley Rep presents a deliciously silly world premiere from beloved Bay Area artists. Lemony Snicket's The Composer is Dead features text by bestselling author Lemony Snicket and a score by (living) composer Nathaniel Stookey. It's a new theatrical adaptation of this wildly popular piece. Tony Taccone's raucous production unleashes laughs through classic clowning and plenty of uppity puppets from the pioneering Phantom Limb Company (Jessica Grindstaff and Erik Sanko, Co-Artistic Directors). When Geoff Hoyle pops up as an outlandish inspector bent on solving a murderous riddle, the show crescendos into comic absurdity. To the delight of children and adults alike, Lemony Snicket's The Composer is Dead comes alive on stage.
A Christmas Memory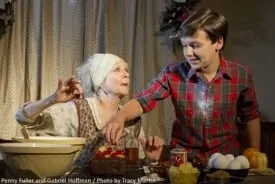 TheatreWorks, Palo Alo (Lucie Stern Theatre)
Opens: December 4
Sure to delight the entire family, Truman Capote's enchanting masterpiece springs to life in this big-hearted musical treat. A wistful memoir of cherished youth, it chronicles the 1930s friendship of a shy boy and his eccentric cousin—misfits who launch kites, haunt speakeasies, and mail fruitcakes to everyone from Jean Harlow to President Roosevelt!
(With contributions by Clinton Stark in San Francisco)
Stark Insider Theater Review Round-Up
Theater Review: 'Abraham Lincoln's Big, Gay Dance Party'
Theater Review: 'The Color Purple'
Theater Review: 'Every Christmas Story Ever Told' at San Jose Stage
The Flying Karamazov Brothers thrill with '4Play'
Theater Review: 'Or,' is it just the beginning?
Cavalia: One step to a new complicity
Theater Review: 'CTRL + ALT + DELETE' opens in Mountain View
Theater Review: 'Sunset Blvd.' by Palo Alto Players
Theater Review: 112 years later, 'Turn of the Screw' inspires