Sony mirrorless cameras are among the most popular in recent years, among both professionals and enthusiast buyers. Sure, you can always chase the latest shiny thing. And, with the Sony Alpha line that might be something like the new and well reviewed Sony a6700. But here's an idea.
Why not save some money and instead consider the previous generation models?
Models such as the now heavily discounted Sony Alpha a6400 and a6600 are still feature excellent specs and at today's prices now represent great value.
For instance, the Sony Alpha a6400 is now down to only $748 USD. That's pretty impressive for a Sony E mount camera with interchangeable lens (ILE) and 4K video. Plus, you still get all that great tech you'd expect from a modern mirrorless including: fast autofocus and object tracking, slow motion, tiltable LCD suitable for Vlogging and YouTube videos, 24.2MP APS-C sensor with 11fps continuous shooting and responsive touch screen on the rear for navigating menus which can also be used as a touch shutter.
Or take a look at the a6600. One generation removed from the latest (a6700) it's definitely no slouch, and again savings are to be had if you don't mind not driving the latest model. For a few hundred dollars more than the a6400 you get improved battery life, better low light ISO (but not by much really), and — the key factor — outstanding in-body image stabilization (IBIS).
But what about full-frame Sony mirrorless cameras?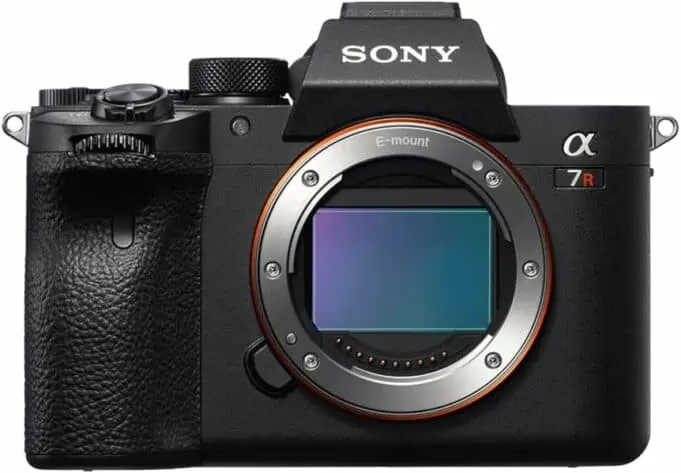 Full frame sensors let in a lot of light, have a wider field of view and often feature more megapixels

APS-C models are less expensive

Buy the model that makes sense for your particular needs and projects
Okay, so these APS-C Sony cameras offer quite a bit of performance for the money, especially with these latest price cuts. But what about full-frame? Chances are if you ask a friend or "camera person" they will recommend you buy something like the Sony a7 III or a7 IV or newer 7C.
While full frame sensors do provide benefits including a larger field of view and better low light performance (in general) they are far from necessary for most photo and video projects. And that's the key. Be sure to consider what camera and sensor works best for your particular needs. If you travel a lot then a compact APS-C style mirrorless body might make a lot of sense. You can still switch out lenses when needed and capture 4K/120fps video, but you don't need to haul massive gear to get the job done.
Likewise if you're shooting short films, music videos, documentary and corporate an APS-C sensor often might even be better than full frame. That's because the same lens — say, a 50mm — will give you more reach with the smaller sensor and provide a more intimate result. If you're shooting wildlife and need to get up close to your subject from a distance that could be helpful.
Now don't get me wrong. Full frame sensors have there place too. You just can't beat a large sensor when it comes to allowing in light. So if you typically shoot in dark places, such as concert venues for instance, the extra light will come in handy.
Plus, if you need details and the ability to crop and zoom in post you simply can't beat having a full frame camera with a lot of pixels. For example, the Sony a7 IV has a massive 61MP sensor that provides photographers a lot of flexibility in post production. That privilege comes with a price. Expect to pay over 3x the amount you'd shell out for one of the Alpha models we're talking about here.
But don't forget to factor in the price of lenses. Full frame lenses are typically more expensive as they require more expensive glass and components. This is another reason why I prefer APS-C. Be sure to price out lenses and budget for them accordingly. I always suggest at least starting with a 50mm lens as it's a flexible length and is a great starting point for street photography and even videography if you plan in advance.
Best camera value: Sony a6400 and Sony a6600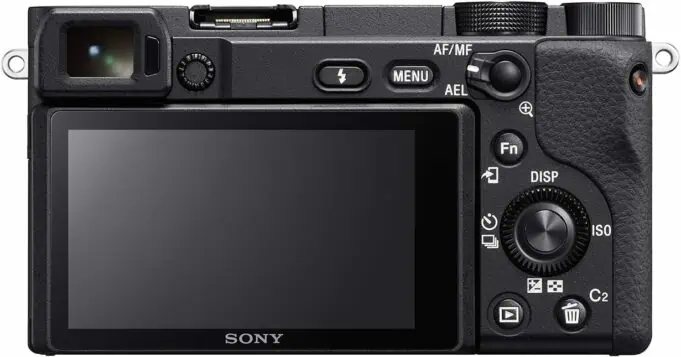 Sony releases a lot of new models with incremental updates

Look to the a6400 and a6600 for exceptional value

You still get 4k/120fps video, slow motion, excellent AF
For under $1,000 I really like these Sony compact mirrorless cameras. You can get an Alpha a6400 or a6600 for $798 and $998 USD respectively. With all the savings you'll get over buying a full frame you'll be able to buy a lens (or two!), some extra batteries, lights, and possibly even some sound gear.
In my book the most expensive camera body is not always the best. In fact there's an old saying: date your camera body, marry your lenses.
That expression still holds true today. Good glass doesn't go out of style. There's no (or minimal) electronics to get dated. Quality optics will always be quality optics, whether it's five, ten or even twenty years from now. The same can not be said about camera bodies. Given all the tech a body is likely to get dated relatively quickly — though I still like buying previous gen models when possible to save some money. You just need to find the sweet spot where a particular model has enough tech, but is priced reasonably well to not suffocate your budget.
The a6400 and a6600 take all that Sony does well in a compact body and modernizes the internals to bring everything up to the latest standard.
If you're in the market for a great mirrorless camera value it's hard to overlook the Sony Alpha.
I'm a long-time a6000 shooter and I still find that older model a great option when I'm travelling or looking to pickup casual stills or b-roll without making a ruckus or capturing attention from people nearby. All this with a camera that only shoots HD 1080p video no less! Yet, it gets the job done.
Cameras & Tech

On Stark Insider
The a6400 and a6600 take all that Sony does well in a compact body and modernizes the internals to bring everything up to the latest standard. Sure, if you want the absolute latest, go for the a6700. Think it through a bit, and you may realize that not's necessary. Sony has a habit of releasing new models at a whim and marketing them to the nth degree to compel consumers into an upgrade trap. Avoid that I say and give your budget a break.
I highly recommend video shooters looking for a highly competent camera body with an E mount and 4K/120 consider short-listing the Sony Alpha a6400 and Sony Alpha a6600. For the money you get unbeatable value, and all the latest tech you'll need for years to come.
Happy shooting!