Here are some of the best lenses you can buy for Canon mirrorless and DSLR cameras (EF and RF mount).
If you own an interchangeable lens camera there's some good news. Lenses continue to see price cuts, and more deals seem to appear almost every other day. Shopping for a new lens? You might be surprised to learn that model you've been eyeing is now on sale or significantly discounted.
That trend likely has to do with the fact that many video shooters and photographers are perfectly satisfied with the built-in cameras on their iPhones and Androids.
For the rest of us, however, being able to swap out lenses and shoot onto high-resolution formats such as RAW for still images and ProRes, HEIC/HEVC, and others for video means the mirrorless (and even DSLR!) cameras are far from dead. And lucky for us fewer potential buyers means less demand and, consequently, lower prices — at least in general.
Here's a couple of quick choices if you're looking to narrow down a lens to buy, but don't want to break the bank.
Absolute Best All-Round Lens: Canon 50mm (EF/RF)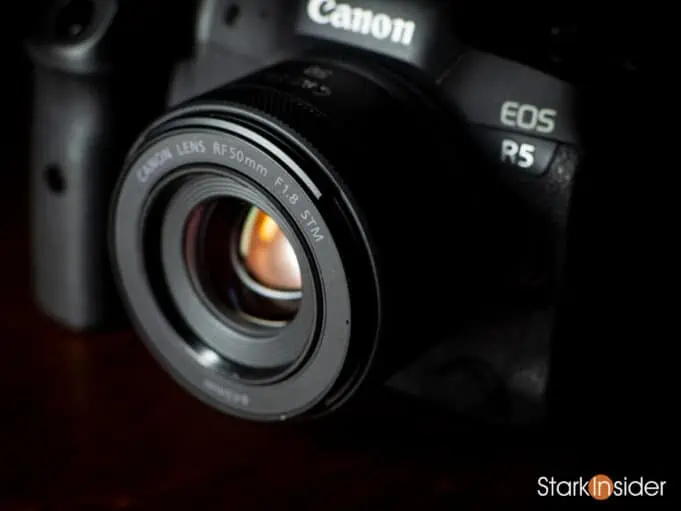 Own a Canon mirrorless or DSLR camera?
Then you absolutely must own a Canon 50mm lens. You can buy it in both EF or RF mounts, so you're covered for both older DSLR models (80D, 90D, Rebel, etc.) and newer RF ones (R5/R6/R, etc.).
A 50mm prime stands out for a few reasons:
Price — You can buy a 50mm for as low as $125 USD.
Low Light Performance — With a fast f-stop (f/1.8) the 50mm performs well in low light, making it handy for scenarios where you can't light a scene or interview.
Image Quality — Sure, if you pixel peep and zoom in 600% you might be able to spot differences between a low cost Canon 50mm and something more expensive from the line-up. But most of us will be more than pleased with the image. Expect beautiful colors, attractive bokeh and depth of field and sharp enough results that don't reveal too much of that dreaded overly-sharpened digital aesthetic all to commonly found on social media sites these days.
Composition — Unlike a zoom lens, a prime forces you to think more carefully about composition. Because you can't quickly zoom in to your subject, you'll need to walk around and perhaps even contort yourself in awkward ways. The effort will be worth it. A prime — especially the 50mm — is ideal for learning the fundamentals of photography.
So, yes, a 50mm is worth buying today. And I believe it will be worth buying years from now.
The Canon Nifty Fifty remains my all-time favorite lens recommendation.
Zoom Lenses Worth a Look: Sigma 18-35mm and Sigma 50-100mm (EF/RF)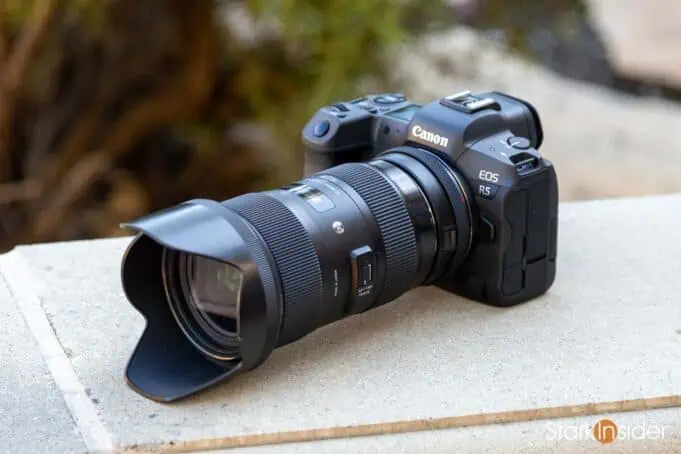 Okay, let's quickly move onto zoom lenses. Again I have a recommendation that will work on both EF and RF mounts (and even mounts for other camera manufacturers including Nikon F and Sony E).
That would be the Sigma 18-35mm ART and Sigma 50-100mm ART zoom lenses.
Both are rated at f/1.8 which also makes them great choices for low-light shooters. Despite being zoom lenses the image quality is superb and free of compromise — even at the short and long ends. No doubt, primes will likely be better (if slightly), but the convenience of the zoom means you'll be better prepared for most situations without needing to swap out lenses in the middle of a shoot.
If you're just starting out, I think the above mentioned Canon 50mm lens paired with a Sigma 18-35mm can make for a formidable camera bag. (you can always add the 50-10mm later for more reach)
RELATED:
One thing to keep in mind: these Sigma lenses do not have IS (image stabilization). Handheld shooting will likely result in micro jiggles which you'll want to avoid by using a stabilizer like a tripod, gimbal or, even, drone. If you absolutely must have handheld IS in a zoom try the outstanding Canon 24-105mm.
I've been shooting with the Sigma 18-35mm for over 10 years on a variety of Canon (EOS 80D and R5), Panasonic (Lumix GH5 and GH6) and RED (Dragon) camera bodies. Every time I'm floored by the footage. Every single time! I shoot mostly video these days, but even for product photography here on Stark Insider I find the Sigma does a bang up job. Chances are you'll love the footage. You can definitely spend more on glass, but why not save a little and put that towards other key accessories like lighting, sound, and camera accessories (batteries, rigging, etc.)?
Whether you're a wedding filmmaker, shooting corporate or music videos, or real estate, short films and narrative features, I highly recommend you short-list these Sigma ART lenses.
More Canon Camera Lenses Worth Buying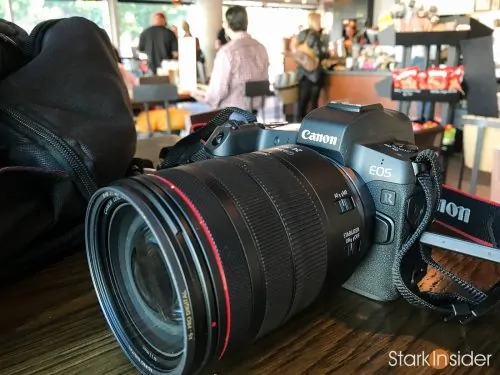 The above are a few good starting points. But there's more.
I've written up additional recommendations based on shooting for over 18 years on Canon — mostly video, but with some product and landscape photography as well.
If you want to dive deeper into these Canon camera lenses recommendations, be sure to check out the 5 best lenses for shooting video with a Canon camera (with video examples).