Dubbed the "Nifty Fifty" the Canon 50mm lens is simply unmatched. There's a reason why almost all Canon shooters have one in their bag. They let in plenty of light thanks to a low f-stop rating, they're light, and they produce outstanding image quality.
Best of all when it comes to this lens is: the price.
Starting at just $125 USD (for the EF mount) it's hard to believe you can get Canon build quality for that kind of price, despite inflation, supply chain challenges, and all those headwinds. Don't forget this is a company that makes lenses easily costing $2,000 to $3,000 and more. I find it kind of interesting Canon has opted to keep the 50mm priced so low. Perhaps it's a teaser, to woo us into the EF and RF ecosystems? If so, fine by me.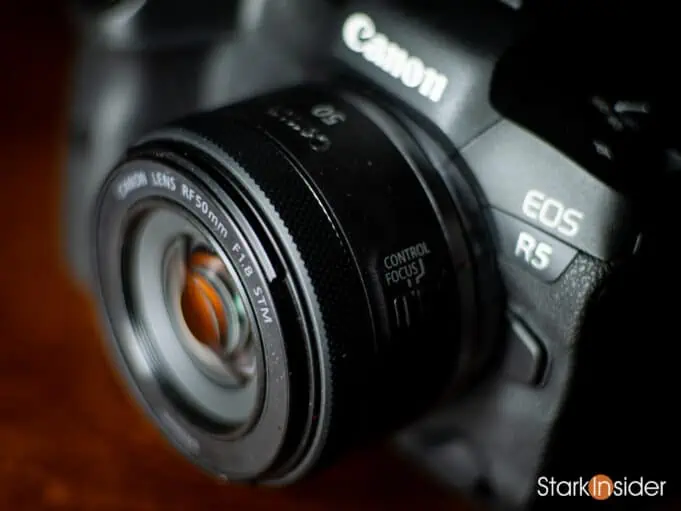 When I bought an EOS R5 a few years ago the very first lens I purchased was a Canon 50mm RF. In fact, today it remains the only native lens I own — for my existing EF glass, including Sigma zooms, I use a RF/EF adapter which works well. On a full frame camera such as the R5 the 50mm gives you that classic focal length, with no crop. That's perfect for portraits, street photography, product shots and general use.
Product Photography with the Canon EOS R5 and 50mm f/1.8 Lens
Beautiful, sharp images

Creamy bokeh when wanted

Quiet and fast auto-focus

Performs well in low light

Customizable lens control ring

No image stabilization

MSRP: From $125 (try Amazon for the best deals)
Using the Canon 50mm for product photography is satisfying and can produce professional results. I use it all the time on Stark Insider for close-ups; most recently for our espresso articles. In some cases you'll either need to stand much further back to get the entire item in view, or, more likely, switch to a wide angle lens. Otherwise I prefer the close-ups and more interesting views of various products that you can achieve with the Nifty Fifty.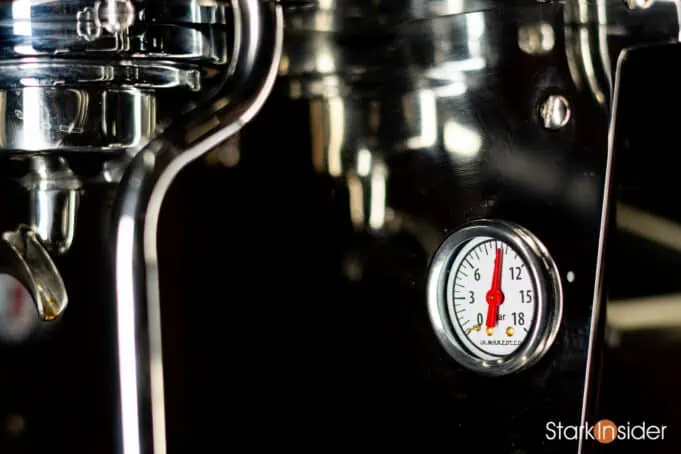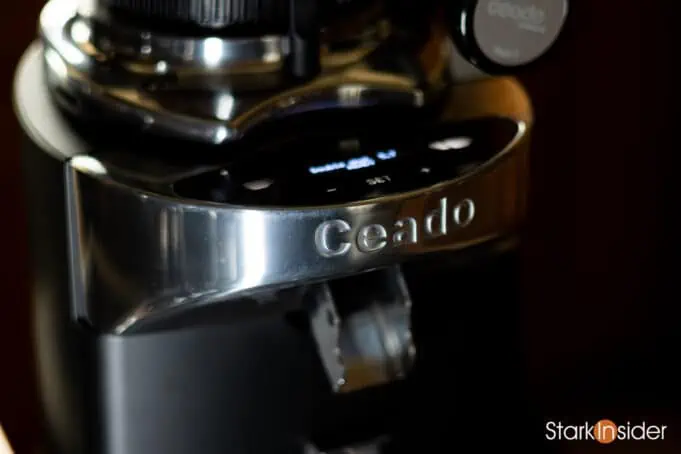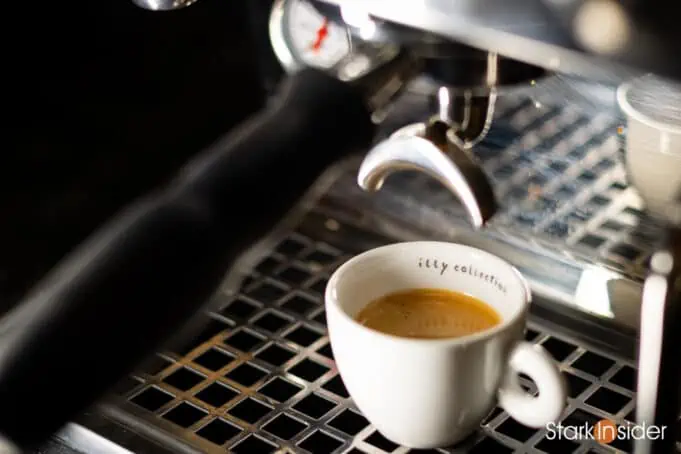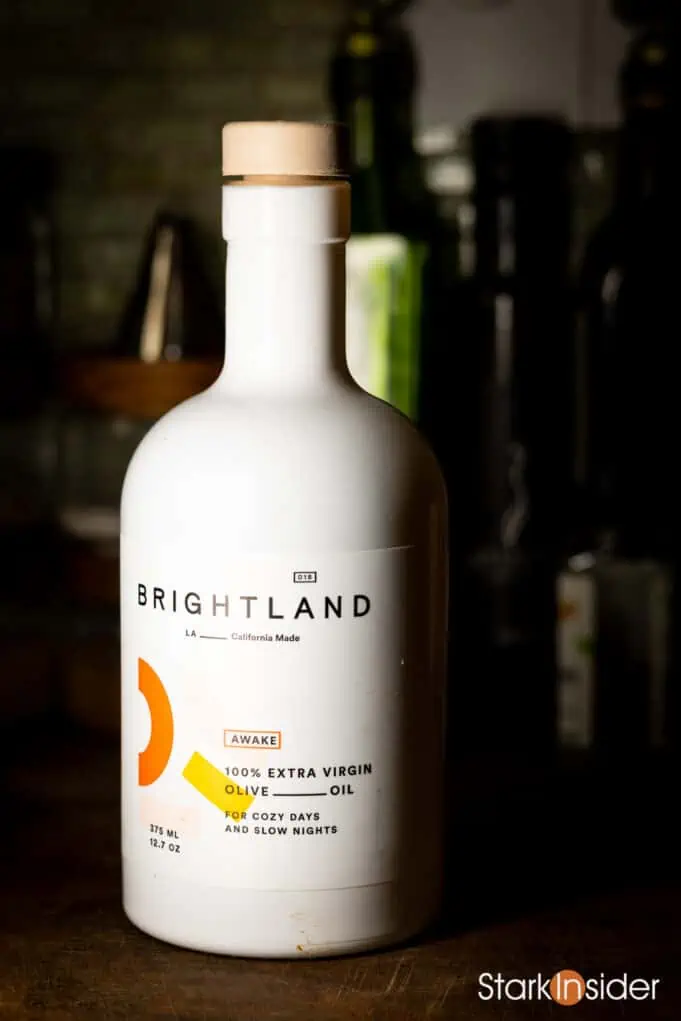 The Nifty Fifty Can Challenge Your Photography Skills — in a Good Way
Using a single prime lens places emphasis on skill

Try shooting with a single lens for your next project
Sure, for landscape and situations where you need a wide field of view a lens like this might not be the right choice. Same too if you want super zoom performance for, say, wildlife or close-ups.
On the other hand, a 50mm challenges the user. It makes you think carefully about composition. And because you can't simply twist a zoom dial to get closer or further from your subject you may even have to walk around to get the result you want. This can actually be a good thing. Relying on your eye and skill to carefully compose without any shortcuts can eventually, I believe, improve your photography abilities over time with practice.
For videography some of these same principles apply. Shooting a video project with just one lens can also be challenging, but rewarding. Of course, Vloggers and YouTubers can simply pop on a wide angle 8mm lens and just shoot as they need, no lens changes required. For short films and music and wedding videos, however, you may need to change lenses or use zooms as required. Still, in the right situation the 50mm will provide that classic look that's just undeniable in terms of cinematic aesthetic.
Which Canon 50mm is the one to buy?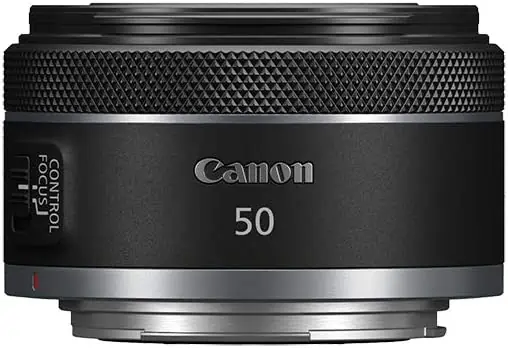 Canon 50mm lenses range from $125 up to $2,299 and beyond

Our pick is the entry RF and EF 50mm f/1.8 which is a wonderful, inexpensive all-rounder
Canon makes several versions of its 50mm lens. The one I typically recommend is also the least expensive. Consider price/performance and this thing is off the charts.
There's a Canon RF 50mm version that goes for $179, while the classic EF version sells for $125.
Both feature STM (Stepping Motor) so focusing is near silent and incredibly smooth. And both are also rated at f/1.8 so they're excellent performers in low light.
One thing to note is there's no image stabilization on either version.
Professionals will likely want to step up (way up) to the 50mm 'Red Ring' version. Expect your wallet to take a hit as, like most modern Canon RF lenses aside from the 50mm, they are priced like Ferraris or Lamborghinis. In this case the esteemed Canon RF 50mm f/1.2L is currently selling for $2,299 — and that's after a $1,400 discount. So you might understand why I believe the entry-level, standard Canon 50mm lens is plenty good enough for most people.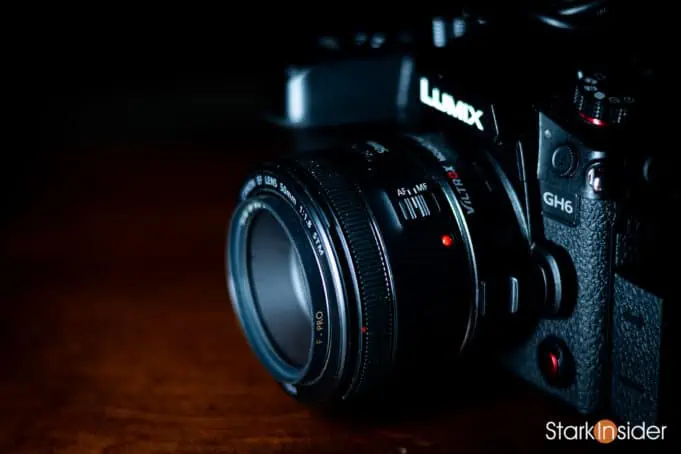 Keep in mind you can also easily adapt the Nifty Fifty. For instance, I use a Viltrox EF/MFT adapter on a Panasonic GH6 without any issues. Given the GH6 is not a full frame camera you will lose some FOV because of the crop and smaller sensor, but you will also gain some light and crop back because of the Viltrox 0.71x multiplier. Ultimately I prefer using native lenses, but this is always an option.
STARK INSIDER

Cameras & Filmmaking
There's a reason why the Nifty Fifty legend remains. Canon's 50mm lens range stands heads and shoulders above most of the competition when it comes to price-performance in this category, especially for the base level 50mm f/1.8 version.
Add one to your camera bag and I think you'll appreciate the dynamic and exciting imagery you can produce with this classic prime lens. The Canon 50mm is among the most creative lenses you can buy today.