If you're looking for a superb lens for shooting video consider the Sigma 18-35mm 1.8 ART. Available in 5 mounts including Canon EF and Sony, this Sigma is solidly built, features smooth focus and zoom rings and — most importantly — produces an outstanding image.
Hard to believe I've been shooting with the Sigma 18-35mm for almost six years. I paid retail at the time ($799 USD) as the lens had just hit the market back then. Now, however, bargains can be found. Google a bit and you'll find plenty of people who swear by this lens. I'm definitely one of them.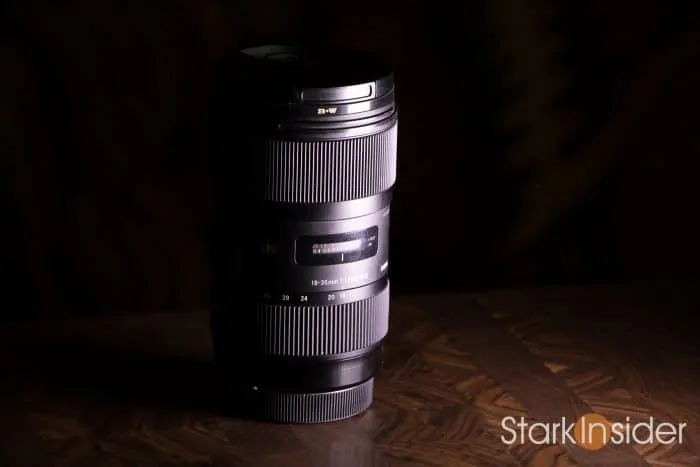 I've used this Sigma on a bunch of cameras to shoot videos for Stark Insider. Those include the Canon EOS 70D and 80D, Sony a6000 and a6500, Canon Cinema EOS C100, RED Dragon Scarlet-W, and, especially when I travel, the wonderful Panasonic GH5 mirrorless camera (an ace in the hole to be sure).
Here are some of the videos and experimental shorts Loni Stark and I shot using this lens.
Crazy or Die
Panasonic GH5 + Sigma 18-35mm + Rokinon 35mm
And It Hurts
RED Dragon Scarlet-W with Sigma 18-35mm
A Gift From Me To You
It's Wrapped with Barbed Wire! Don't Cut Your Pretty Hands!
Canon Cinema EOS C100 + Sigma 18-35mm
However… no image stabilization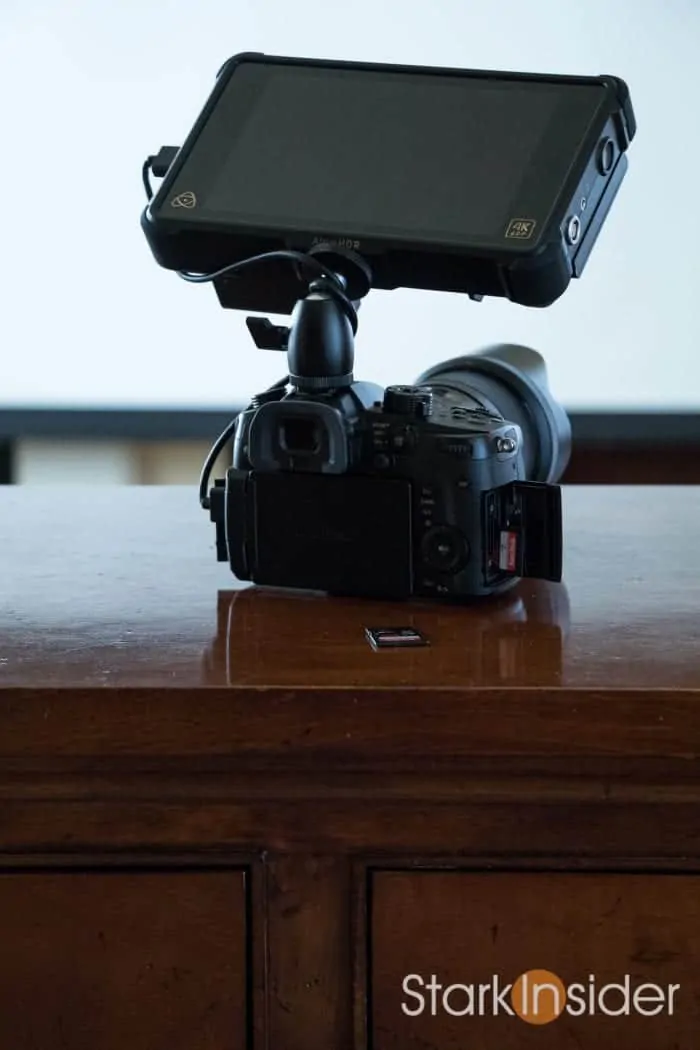 Of all the things the Sigma 18-35mm lens has going for it, you'll not find one key feature that may be very important to you and that is: image stabilization.
Yep, no IS. Sorry ducks.
For run-and-gunners, Vloggers and YouTubers alike, this lens may not be the best choice. Same too for documentary. Footage will have too much shake and all that micro jiggle. Unless, of course, you use a gimbal, tripod or some other stabilizing device and then you might be okay. Even then, for those on the move I'm not so sure this is the best choice. Something to keep in mind when shopping around for that next lens.
Sigma 18-35mm F/1.8 DC HSM Art Telephoto Lens

18-35mm telephoto lens (28.8-56mm 35mm equivalent)
Aperture Range: f/1.8 to f/16
Mount Available: Canon EF, Nikon F, Pentax K, Sigma SA, Sony A
Image Stabilization: None
Diaphragm blades: 9, Rounded
Filter Size: 72mm
Weight: 1.78 lb / 810 g
Retail Price: $799 (USD) **NOTE: look for deals online
Still, for those focused on music videos, narrative and more studio type work, I think this is an outstanding lens that is worth every penny and deserving of the accolades.
One more quick thing to know about the sigma 18-35mm. Sigma denotes it as "DC" which is simply their terminology for APS-C, meaning this lens will cover cameras that have an APS-C size sensor. That also means you will get vignetting if you try to use this (and other DC lenses by Sigma) on a larger sensor, such those found on a full frame camera (Canon 5D, Canon EOS R/RP, Sony a7 and Nikon Z6/Z7 for instance).
Sigma 18-35mm still going strong 6 years later…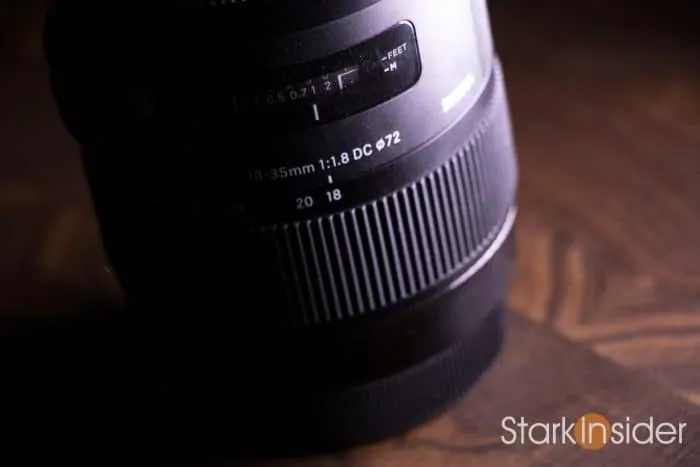 Fortunately I haven't had a single issue shooting videos with the Sigma 18-35mm over the last six years. That includes running around the streets of San Francisco, heading up to Napa to shoot travel and wine vids, and also spending lots of time in the studio shooting stuff for our short film projects.
More Camera Articles
by Clinton Stark
About the only thing I can recall going wrong was when a lens filter got stuck and stubbornly refused to come off. Some Googling helped. And we tried a few things and finally got it off without any damage… then again, this sort of issue can occur on any lens.
Talk about bang for the buck…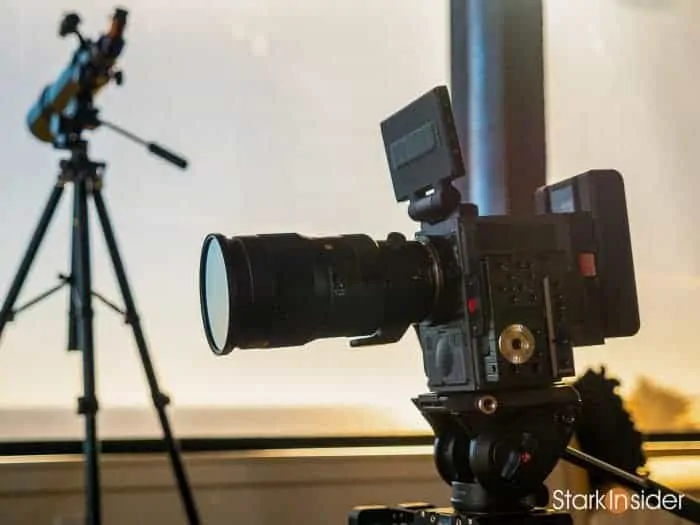 In my estimation at least you don't necessarily need to spend thousands to get a good image.
Case in point: the Sigma 18-35mm ART telephoto lens. It's truly like owning three primes in one (18mm/24mm/35mm).
If you're in the market for a high performance lens for videography (and don't need IS) I say go for it, especially now that the price has come down.