Well, it finally happened. This week Google unveiled new branding for Android Wear.
The new operating system that powers smartwatches made by its partners is now called Wear OS (See: Android Wear, it's time for a new name). A new tag line is here as well: "Make every minute matter." Along with the new name, Google launched a new customer-facing product web page that looks decidely less geeky and more friendly than Android Wear sits of yesterday.
FYI, you can see below the list of watches that will be getting the Wear OS update from Google.
ALSO SEE: Google should kill Android Wear, reboot wearable strategy
Sound familiar? That might be because Apple calls their version watchOS. Either way, it seems that Google is slowly moving away from using "Android" as part of its branding strategy outside of the smartphone platform itself.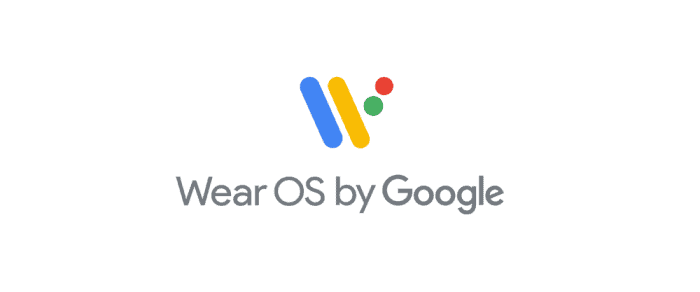 I've long been suggesting that Google rebrand its smartwatch platform. And possibly re-tool it as well. Most hardcore Wear followers know that 2.0 has been a bit of a bust. To put it gently. Meanwhile Apple's fourth iteration — WatchOS 4 — has been humming along, not only increasing the feature list over time, but also polishing the user experience. For me, after testing Wear watches, Pebble (RIP) and Tizen-based models such as the Gear S3 (very good!), I still always come back to the Apple Watch. From Apple Pay to fitness tracking and to notifications and apps, it seems like Apple gets just about everything right.
But that may change.
Wear OS may be the tip of the iceberg.
Google has allocated some air time to Wear OS (formerly Android Wear) at its upcoming I/O 2018 developer conference.
Would it be possible that we need a refreshed Wear OS app?
I think yes at some point. The current app is confusing and disorganized to say the least. In fact, aside from minor tweaking the Wear OS app for both iOS and Android is essentially the same one that came out when the platform launched, alongside the pretty Moto 360, back in 2014. So, yes, a brand new app is likely in the works.
Google Wearables News: Android Wear / Wear OS

By Clinton Stark
Okay, how about a new, shiny Pixel Watch?
Could be. I'm hoping yes. We've discovered that when it takes control of the hardware and software — like Apple — that Google can produce some slick products. That the Pixel and Pixel 2 phones were such hits is testament to a product team working closely on an integrated experience. I think the same could be true if Google applied the same process to its smartwatch.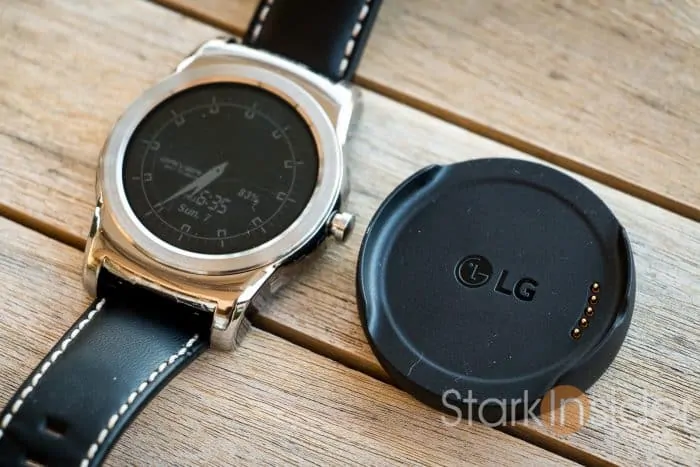 Here's my thinking of the Wear re-brand in terms of major piece parts:
new brand name (Complete) — Wear OS.
new Wear OS app (?) — Wear OS app for iOS and Android. Not just a re-brand of the poor Android Wear app, but a whole new, slick look for 2018. The existing app is based on 2014 design which is aging in the worst possible way.
new Pixel Watch (??) — like the Pixel phone, but for a smartwatch PLUS decent watchfaces please — Apple has a limited # but they're high quality with good density of information combined with pretty aesthetics. Android Wear? Terrible watchfaces.
Those three to-dos, in my view, would give Google a good chance to get back in the smartwatch race. And, let's face it, that's a race it's losing badly. Apple is dominating. Why sit back and stick with the same old? If I'm Google I re-tool and attack. 2018 might be the year to do just that.
Finally, here's the list (per Google) getting Wear OS.
Watches getting the new re-branded Wear OS update
Casio PRO TREK Smart WSD-F20
Casio WSD-F10 Smart Outdoor Watch
Diesel Full Guard
Emporio Armani Connected
Fossil Q Control
Fossil Q Explorist
Fossil Q Founder 2.0
Fossil Q Marshal
Fossil Q Venture
Fossil Q Wander
Guess Connect
Gc Connect
Huawei Watch 2 (both cellular & non-cellular versions)
Hugo BOSS BOSS Touch
Kate Spade Scallop
LG Watch Sport
LG Watch Style
Louis Vuitton Tambour
Misfit Vapor
Michael Kors Access Bradshaw
Michael Kors Access Dylan
Michael Kors Access Grayson
Michael Kors Sofie
Montblanc Summit
Movado Connect
Mobvoi Ticwatch S & E
Nixon Mission
Polar M600
Skagen Falster Smartwatch
TAG Heuer Connected Modular 41
TAG Heuer Connected Modular 45
Tommy Hilfiger 24/7 You
ZTE Quartz
(as always when it comes to Google and software updates, it's up to each manufacturer to test the new OS and determine when to push OTAs)
Grrr. Too bad for us OG Huawei Watch die-hards. No Wear OS will be coming to what I believe is one of, if not the, best firstgen Android Wear wathches. Okay then, bring on Wear OS and the Pixel Watch!