UPDATE: The GH5S is now up for pre-order on Amazon. Release date is Feb. 5, 2018.
Once again, we're reminded: there are no surprises in tech anymore.
The long-rumored and oft-leaked GH5S has finally shown itself to the world on day 1 of CES.
If it seems familiar, however, that's because we've known about Panasonic's GH5 sibling for quite some time now, and the specs revealed today are pretty much what we all expected. Element of surprise, defeated. Kato would not be impressed.
Regardless, what we have in the Panasonic GH5S mirrorless camera — distinguished from the now entry GH5 model by red accents and an "S" designation on the front — is yet another tantalizing option for videographers and budget filmmakers.
If you're in the market, and researching mirrorless options for shooting video there's lots to noodle on here.
Indeed, too much of a good thing can be wonderful.
More on that in a moment.
First, a quick look at the new GH5S specs:
Panasonic GH5S Mirrorless MFT: Specs

10.28MP Multi Aspect Ratio MOS Sensor
DCI 4K60p and Full HD 1080/240p Video
Internal 4:2:2 10-Bit Long GOP
V-Log L Gamma and HDR Hybrid Log Gamma
0.76x 3.68m-Dot OLED Viewfinder
3.2″ 1.62m-Dot Free-Angle Touchscreen
Dual Native ISO 400 and ISO 2500 (ISO 160-51200, can be extended to 80-204800)
Dual UHS-II SD Slots; Wi-Fi & Bluetooth
Advanced DFD AF System
12 fps Cont. Shooting and 4K PHOTO Modes
You can pre-order the GH5S starting now from B&H Photo and Amazon — and I'm sure other retailers across the world.
I see the GH5S as Panasonic's quasi answer to low-light cameras, most notably those from Sony such as the outstanding Alpha A7 range (especially the video-oriented A7S II and upcoming A7S III models).
With dual native ISO of 400 and 2500, the GH5S should give video shooters more latitude when enough natural light isn't available.
GH5S: Low Light, but at a price…
However, we all know there's no such thing as a free lunch. And so it goes with the GH5S.
If you need low light capability in a MFT-mount package, by all means give this new camera a look. The GH5 is a smash hit. I don't see why the GH5S won't offer up similar levels of performance.
But, but, but…
Here's the key features you're giving up if you buy a GH5S over the GH5:
Smaller sensor — GH5S is only 10.28MP whereas the GH5 is 20.3MP.
Lack of dual I.S. — for image stabilization you'll need to rely on the lens only, whereas the GH5 has dual I.S. (lens and in-body).
Finally, there's the price.
You'll pay approximately $500 more for the GH5S or 25% more than the "standard" GH5.
The GH5S does offer several juicy updates over the GH5:
1.3x less rolling shutter — it was already decent on the GH5, and far better than some of the competition such as the Sony a6500 which, at times, can be a jello machine.
Updated Venus Engine — should result in faster performance, and a reason why there can be less rolling shooter on the GH5S.
Multi-aspect ratio design — enables use of 4:3, 17:9, 16:9 and 3:2 ratios.
120fs EVF — OLED, 3.68m dot resolution, 0.76x magnification
VLog-L built-in — this is a nice inclusion. Vlog is a $100 paid upgrade on the GH5 so if you want that the price difference between the two cameras is really only $400.
GH5S vs. GH5: Which Panasonic 4K Mirrorless Camera Should I Buy?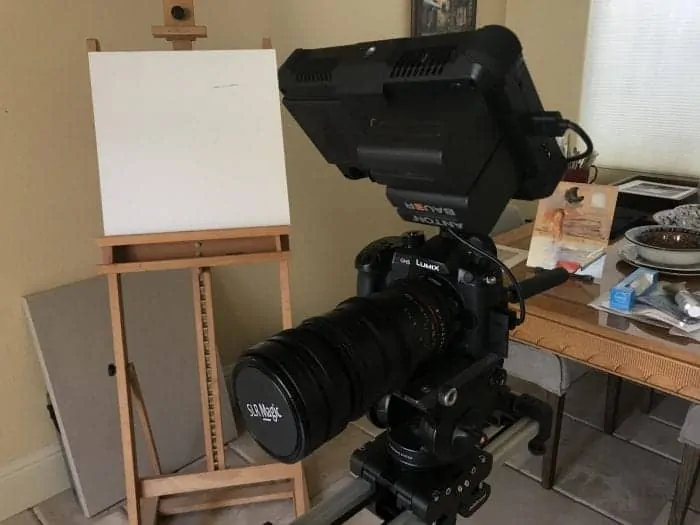 At the end of the day, only you can decide.
Do you want better low light performance?
Do you place higher importance on steadier handheld shots (without needing gimbals or other costly and cumbersome accessories) and higher pixel count?
Either are great options — though we won't know about the GH5S' true performance until the reviews hit the internet. Based on the success and engineering quality and design of the GH5 I have little doubt the S will do quite well when it comes to testing and performance.
I've been shooting videos here on Stark Insider for about 12 years, and in 10 months or so almost exclusively with a GH5 (though I still use a RED Scarlet-W for some of our shorts). My verdict is simple: outstanding.
I never thought I'd make the jump from Canon DSLR to mirrorless. But here we are. I just absolutely adore the dual I.S. as I can use a cinema lens (with no I.S.) such as the Rokinon 35mm or even standard photo lens like the Sigma 18-35mm and shoot handheld, happy as a clam, and get relatively smooth footage. Truly amazing stuff.
SHOT ON PANASONIC GH5: Crazy or Die
Everything else with the GH5 is icing on the cake: dual SD cards, 4K/60, extended tele function for punch-in without resolution loss, waveform and focus tools (peaking), V-Log L gamma curve, and on and on. Not to mention the GH5 (and GH5S) looks inconspicuous. So I can take it just about anywhere and not get kicked out of a restaurant or event where "proper" cinema cameras would be prohibited.
GH5 or GH5S?
Either choice should be a solid decision.
For me, I'm sticking with the GH5. I tend to use it for travel videos outdoors where there's plenty of light. Or, I'll use lights when shooting music videos and narrative pieces.
Panasonic GH5 Stories by Clinton Stark
It will be interesting to see how Sony responds to the GH5S this year with the upcoming A7S III.
As video enthusiasts we are a spoiled lot to be sure.
Happy shooting!
Research/Buy