I've been shooting on the Panasonic GH5 since its release earlier this year, and this little mirrorless camera really impresses. Especially for video — which is predominantly what I use it for here on Stark Insider.
No doubt, Canon still has the lead when it comes to video auto-focus. On the 80D (and even the older 70D) the DPAF is pretty magical. Tap an object and it dutifully tracks it across the frame, keeping it in focus even in challenging circumstances (shallow DOF for instance). It's really like having your own personal focus puller.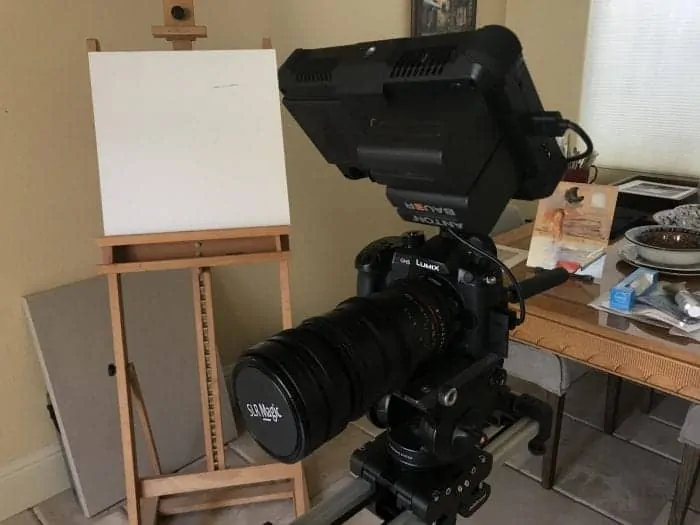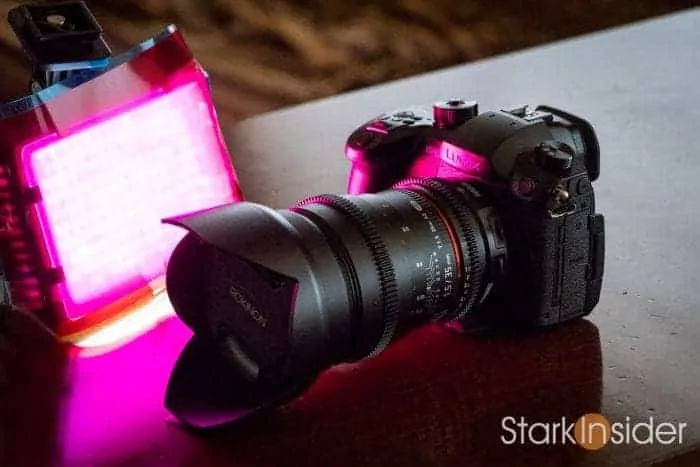 Regardless most of my video shooting (my YouTube channel) — in fact, probably around 99.9% — is done with manual focus. On the GH5 it's relatively easy because the focus peaking (I use yellow to highlight in focus regions) works so well that I can see what's locked in. So the AF advantage is not that critical for most projects.
I was recently in Venice Beach (and adjacent Santa Monica) where we shot a huge amount of 4K b-roll. I quickly discovered my 2 favorite GH5 set-ups. Depending on light, I'd run with either one of these configurations:
LOW LIGHT / NIGHT
GH5 with Metabones Speedbooster Ultra (0.71) + Sigma 18-35mm 1.8 ART
DAYTIME
GH5 with native Panasonic 12-35mm Mark I
The Sigma lens is quite hefty, so it does make lowlight shooting a bit more of an arm stresser over time. Then again, I've found the additional weight can sometimes actually help stabilize shots ("heavy is steady"). There's something nice about having a substantial rig — at least for short amounts of time.
For daytime, I found the native 12-35mm lens from Panasonic to be quite good. It makes for a really compact package. With the GH5's 2x crop it works out to about 24-70mm (based on FF). That's pretty flexible for run-and-gun.
So I would swap between the native Panasonic lens for day and the Metabones/Sigma combo for night.
Overall it worked well enough.
One thing though is I'd like to see: better low-light performance. Will we see a GH5s in the coming months? That would be interesting — maybe not Sony a7 crazy lowlight performance, but something closer would be nice.
Meantime, I'm tempted to try something like a Voigtlander Nokton 17.5mm prime which is rated at f/0.95 which could make it ideal for extremely low light situations — in restaurants or on the city streets at night.
For narrative and controlled environments I'm still likely to shoot on RED when possible. But for just about everything else the GH5 is performing admirably.
With that, here's some vids we've shot for Stark Insider on the GH5.
Videos Shot on Panasonic Lumix GH5
CRAZY OR DIE
A short film by Clinton Stark.
What is essential is invisible to the eye.
Gear: GH5 + Sigma 18-35mm f/1.8 ART + Rokinon 35mm T1.5 Cine
Location: Studio
PEBBLE BEACH FOOD & WINE
With Loni Stark and Chef Graham Elliot.
Gear: GH5 + Sigma 18-35mm f/1.8 ART + Zoom H1 + Countryman lavs
Location: Pebble Beach, California
EDVARD MUNCH. SFMOMA.
Edvard Munch: Between the Clock and the Bed.
Gear: GH5 + Panasonic 12-35mm f/2.8 I
Location: San Francisco Museum of Modern Art
Stay tuned to Stark Insider, more videos to come — subscribe here to our YouTube channel.
Plus I'll be sharing more experiences with the GH5, and also comparing it to full-frame kit such as the Sony a7S, a7S II, and hopefully even the upcoming a7S III.
Will the GH5 still reign supreme for 4K video (at this price point) in 2018?