How about that GH5?
Panasonic's flagship mirrorless shipped earlier this year, and amidst considerably high expectations became the it camera for indie filmmakers, videographers, wedding shooters, and for just about anyone else too.
Yes, at $1,998 USD the GH5 is admittedly a pricey camera body. But not that expensive when you consider the GH5 feature set, and cross-shop the competition. Sony's well-regarded Alpha range start at about $1,000 more — though, granted, you get a full-frame sensor with the likes of the a7S and a7R range. When it comes to cost everything is relative.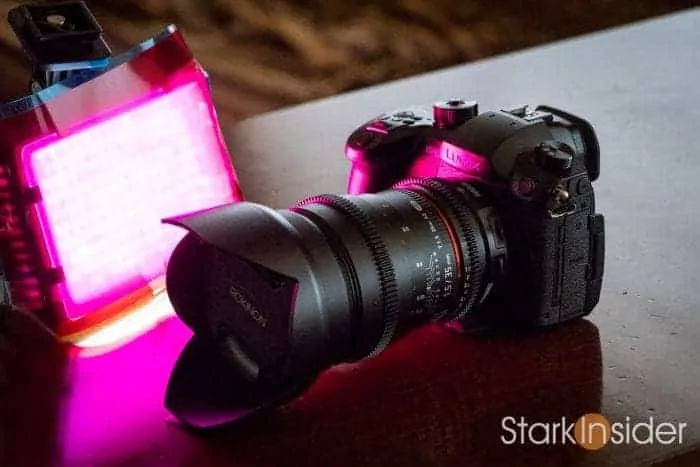 I've been shooting video on the GH5 since its release. A long-time Canon DSLR shooter I never expected to fully make the leap to mirrorless, let alone for a camera with "only" a Micro Four Thirds (MFT) sensor.
But… keep an open mind, I thought.
After shooting several projects — music videos, short films & docs, events — I've come away thoroughly impressed. I still prefer the handling and 24MP stills on the Canon EOS 80D and use it still for serious photo sessions. For anything related to run-and-gun and travel video, however, it's the GH5 all the way. When I can I'll always go for Redcode (R3D) and shoot a RED, especially for controlled narrative projects. When a compact or discrete rig is needed, though, it's hard to beat the little GH5 (and it's unassuming DSLR look).
If you've stumbled across Stark Insider over the past few months you've probably read a few of my articles on the GH5. I decided to roll-up some of my favorites into a quick summary. Hopefully for those researching cameras or just getting started with your own GH5 will find something helpful.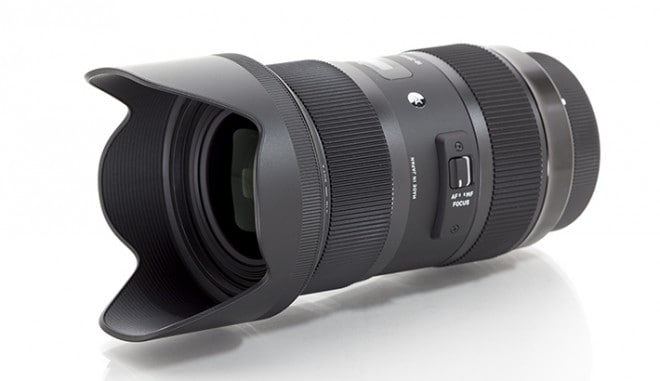 Looking for one do-it-all lens for your GH5? Consider the epic Sigma 18-35mm f/1.8. I use it whenever I can. Because I have the EF mount, I can use it on a Canon, RED, and, with a Metabones Speedbooster adapter, also on the GH5. I wrote about the Sigma here on Stark Insider, and noted:
"I use the Sigma a lot. On the C100. And occasionally on a RED camera. But with the Speedbooster on a GH5 you get that extra stop of light and a slightly wider field of view which just opens up the creative possibilities. Best of all: that image quality. Gorgeous! I now get why people call the Sigma 18-35 like using 3 primes, 18/24/35mm. It's that good."

Full article: Best Lens for Panasonic GH5 Video Shooters: Sigma 18-35mm ART f/1.8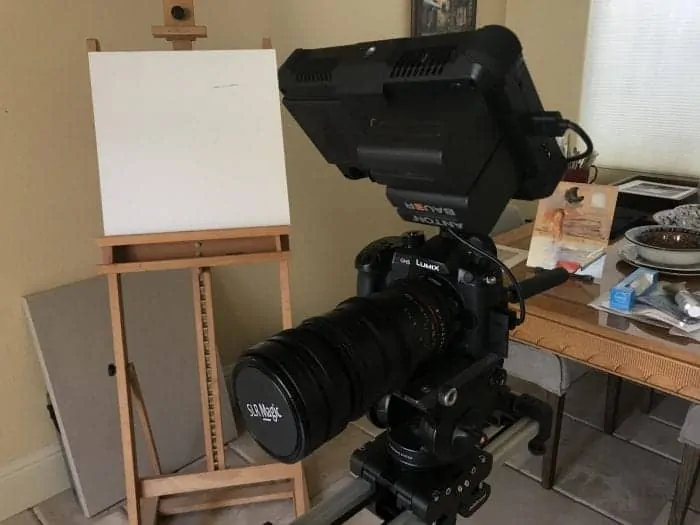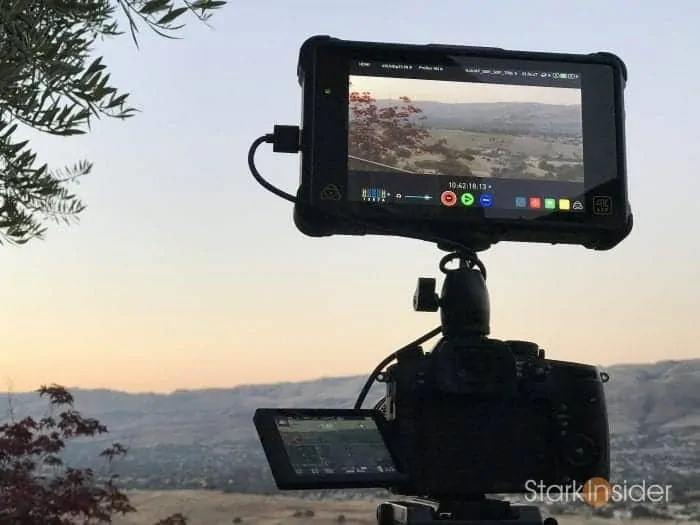 The GH5 is feature rich to be sure. For instance, it's one of the few cameras in its price range that can shoot 4K/60fps — handy for stylish slomo. But, add an external monitor/recorder such as this Atomos Ninja Inferno and you can capture 4K/60 in 10-bit color space. Very nice for color grading! I also like that the Ninja Inferno has a bright and large 7-inch display. That makes it easier to compose shots.
I shared my thoughts on the Atomos Ninja Inferno with the GH5 here on Stark Insider. TL;DR a highly recommended combination.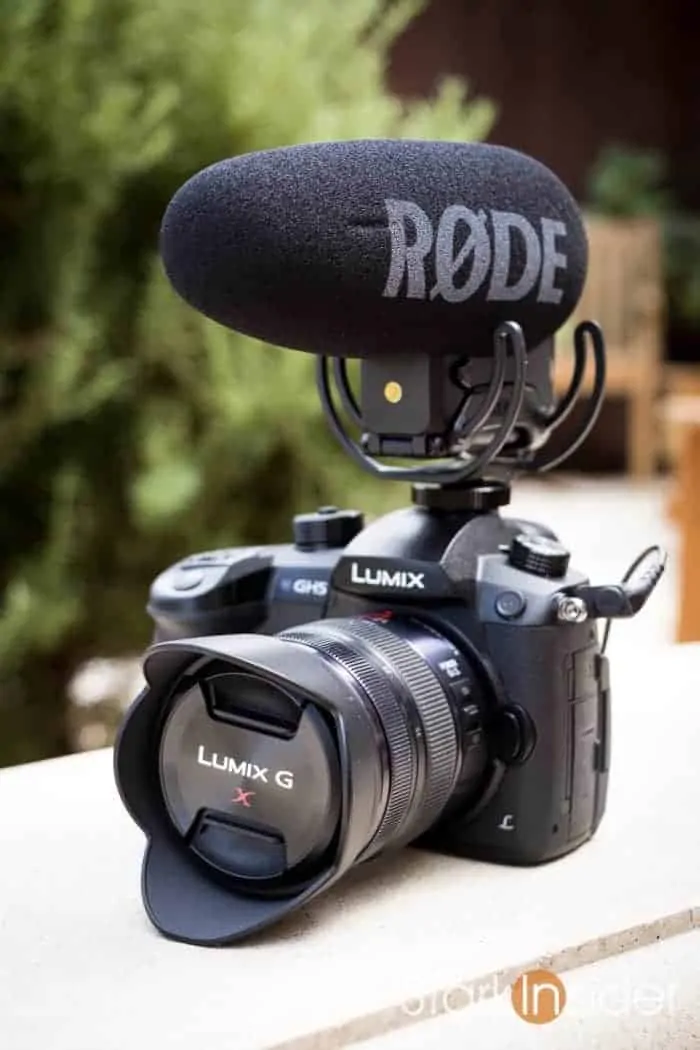 Thinking about an external mic for your GH5? Rode is a pretty good place to start. They've been around seemingly forever, and make high quality gear at reasonable prices. I especially like the redesigned Videomic Pro+. I wrote about that here. But, Rode makes a bunch of good mics, some costing less and others like the NTG costing more. All worth considering if you're looking to take audio on the GH5 to the next level.
The Sigma 18-35mm as I mentioned above is a sweetheart to be sure, but, of course, there are (many) others to consider for the GH5. I round-up some of my favorite lenses for the GH5 in this article here:
Thanks to the MFT mount you can go crazy and adapt just about any glass: Nikon, Canon, vintage, and just about anything else. Best of all, you can find older lenses that feature full manual control and provide lots of character (i.e. interesting flare and bokeh) without breaking the bank on eBay.
And finally here are some videos I've shot this year on the GH5.
CRAZY OR DIE
PEBBLE BEACH FOOD & WINE X
EDVARD MUNCH. SFMOMA.
Hope you're enjoying your GH5 as much as I am. If you're still on the fence, consider renting one or begging your friend to use theirs for the weekend.
Happy shooting!