I'm prepping for a fairly long European trip. Shooting video will be a priority. As will keeping my kit relatively light and nimble.
That means my regular main camera, a Canon C100 Mark II cinema camera, will be left behind. Great camera, no doubt. And, relative to some of its peers, can be broken down to a fairly discreet package for run-and-gun shooting. But, for hiking across Europe, and recording in places that may not exactly appreciate a stranger walking in with a substantive rig, it's a no-go in this situation.
If you're like me, the travel videographer dilemma is:
Which camera is best for travel video?
If you say your smartphone, I wouldn't argue. Newer phones, especially, like the iPhone 7 and Google Pixel, are impressive, and, if needed, will shoot perfectly serviceable 4K.
However, I like being able to swap out lenses. I also will want to capture useable in-camera audio using a shotgun mic like a Rode Videomic.
Traveling overseas means I won't have the luxury of bringing all the gear I normally would. Dollies, most lighting, specialty lenses (like the Canon 70-200mm and Rokinon 85mm cine), several mics and field recorders, bags of infinite batteries and external monitors. Each piece of gear will need to be carefully considered.
I've been a long time Canon shooter, using DSLRs to shoot Stark Insider videos. Over the past ten years or so I've worked my way up the family tree. First, a humble Canon Vixia camcorder (very good). Then to a Rebel T2i (superb), then the EOS 60D (average), 70D (better), and earlier this year, to the 80D (the DSLR refined). All well and good. I especially appreciate Canon's Dual-Pixel Auto Focus. It's incredibly fast and accurate, perfect for tracking fast moving objects. Memory cards go seemingly forever recording 1080p video. And battery life too is a strength.
But… my wife's Sony a6000 mirrorless has impressed me (we pixel peep in this case because she needs to take razor sharp, detailed photos of her oil paintings).
Recently I used the a6000 as a stealth shooter, picking up some b-roll for a Stark Insider shoot at a new touring show by Cirque du Soleil LUZIA. Footage, even at only 1080p HD and with the somewhat average kit lens, was perfectly fine in this situation:
LUZIA by Cirque du Soleil – Behind the Scenes
Shot on Canon C100 II and Sony a6000 (third act, opening night sequence at end)
With the introduction of the updated Sony a6500 things get interesting.
Sony now gives us video shooters a gift basket of goodies: 5-axis in-body stabilization, 100 Mbps 4K video, weather sealing, Slog3 (great for grading and matching looks to Sony's more expensive cinema cams), extremely fast focusing, and all the tools needed for exposing and focusing video correctly (histogram, peaking, zebras). All that in a tiny little body that looks like a point-and-shoot. This is ideal for unscripted documentary. Most will think I'm just another tourist (and I am!). Yet, I'm able to capture spur of the moment action without drawing attention to myself. The upside: people are generally more relaxed in front of a smartphone or point-and-shoot style camera then they are in front of a rigged up Sony FS7, Canon C100/C300 or some sort of RED.
Best for Travel Video: Canon EOS 80D or Sony a6500?
Easy. I'll just take a Canon EOS 80D on this European adventure. But wait a sec…
Compared to the Sony APS-C mirrorless range (a6000, a6300, a6500) the 80D is looking like The Rock. That's not entirely bad. The extra girth is handy for shooting stabilized footage — gripability is all but assured.
However, on a multi-week shoot that involves dogsleds, hiking, snow, rain, and who knows what, every ounce counts.
I did what I'm sure a lot of travel video shooters do; I compiled a list of the good and bad of the Canon vs. the Sony.
Best for Travel Video: Canon EOS 80D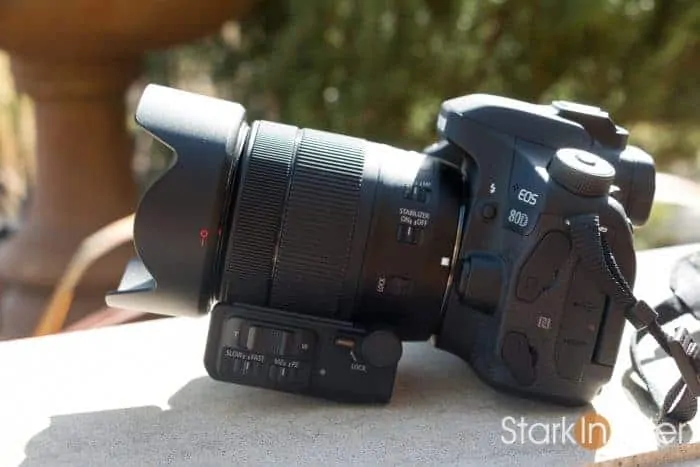 Superb ergonomics
Long battery life
Best video auto-focus on the market (though many are catching up)
Also best-in-class lens selection
1080p HD video is clean, relatively sharp
But…
80D lacks basic video tools like focus peaking, zebras, and log mode
It's about 40-50% heavier than a comparable mirrorless camera
Mechanical shutter means stealth photography is not possible
Stabilization only available in-lens (though, in the past I've found this perfectly fine)
Best for Travel Video: Sony a6500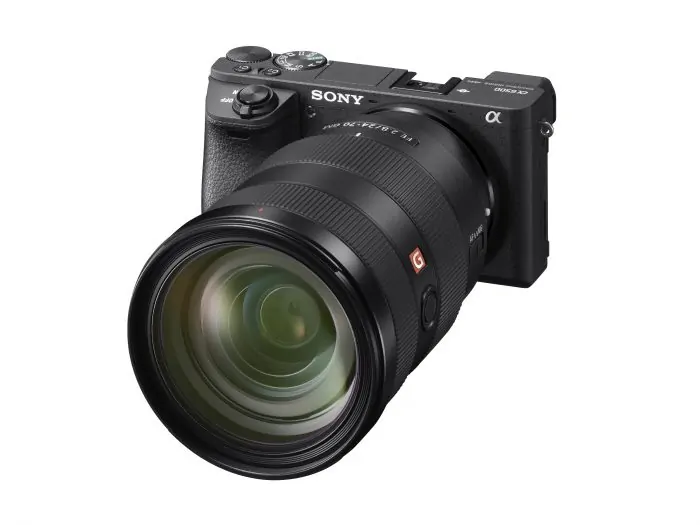 Tiny!
Looks like a point-and-shoot camera — that plus silent mode are a bonus for shooting video in museums, restaurants and on the streets
100 Mbps 4K video mode
Sony SLog3 cine picture profiles (handy for color grading and matching with something like a FS5 or FS7 cinema camera)
Strong low-light performance
In-body stabilization
But…
a6500 has poor battery life compared to the 80D
Sony e-mount lens selection is paltry compared to Canon EF/EF-S
LCD only tilts up and down (it doesn't fully articulate like the 80D)
I also considered micro four-thirds cameras, too. The new Panasonic Lumix G85 looks terrific, and comes in under $1,000 (USD) with a well-received kit lens. Not bad. But I soon realized I wanted the benefit of the 24MP sensor that both the 80D and a6xxx series offer. That way I can shoot nice video, but also capture no-compromise stills.
Canon vs. Sony for Video: Other Considerations
Lens Mount
If you buy Canon glass you're pretty much set for life. You can use EF/EF-S lenses on just about any camera out there: RED, Sony, Blackmagic, and on and on. There's a reason why people by Canon glass. It's robust, (generally) sharp, and, for the most part, well priced.
On the other hand, the Sony e-mount isn't quite as versatile. That's not to say there aren't good lenses. There are. Very, very good ones. Most, however, are very, very pricey. Still, there's plenty of e-mount-EF adapters out there, so the lens mount isn't a deal breaker in my books.
Battery Life
Shoot on Sony mirrorless? Bring lots of spare batteries.
That's true of pretty much all mirrorless cameras compared to their DSLR counterparts.
Thankfully, a6500 batteries are tiny. And third party brands (Wasabi) don't cost much. Though I appreciate the 80D goes forever on a battery, throwing 4 or 5 spare batteries into my backpack is not a worry.
What Others are Saying: Sony a6500 and Canon EOS 80D

Sony a6500

"The Sony a6500 is an outstanding all-around camera. Image quality and 4K video quality are both exceptional and the camera's autofocus system also impresses." – Digital Photography Review (85% Silver Award)

"While it may seem a little too soon after the A6300 for a refresh, the tweaks and refinements in the A6500 and the welcome addition of in-camera stabilisation and a touchscreen interface, only enhance the appeal of what is a very capable enthusiast mirrorless camera." – TechRadar

"The Alpha A6500 is Sony's most powerful mirrorless camera with an APSC sensor to date." – Camera Labs (Highly Recommended)

Canon EOS 80D

"The Canon 80D centers around ease of use. It offers the best dynamic range of any APS-C Canon camera to date and features dual pixel AF, allowing for continuous focus during both video and still capture." – Digital Photography Review (84% Silver Award)

"While the 70D was a significant technological upgrade over its 60D predecessor, the new Canon 80D successor builds upon the 70D's foundation with a host of improvements and updates, though perhaps not groundbreaking ones." – Imaging Resource (4.5 out 5)

"It may not look different, but there are significant improvements under the hood, namely the autofocusing, superior stills, and Full HD videos that are top-notch." – Digital Trends (4 out of 5, Editor's Choice)
Image Quality
This one is debatable. Cameras? Debates? Say it ain't so forums.
For stills I think it's neck and neck. Both the Sony and Canon 24MP sensor will render high quality JPG and RAW files.
For video I think it's hard to beat the 1080p HD out of the Canon. But, of course, Sony can shoot detailed 4K video in that sweet XAVC S codec.
Overall, I'd give the edge to Sony.
Silent Mode
Sony wins here. You can go completely silent on the a6500. The 80D still has a completely mechanical shutter mechanism so noise is unavoidable (even in "Silent LV" modes, so far as I can tell).
In-body Stabilization
Sony wins again. With 5-axis in-body stabilization you can (almost) leave your gimbals, sliders and tripods at home. Having IBIS is especially nice if you want to use non-stabilized vintage glass, or specialty cinema lenses.
Option to Record in 4K
Sony, yes. Canon, no.
Final Decision: Sony a6500 or Canon EOS 80D?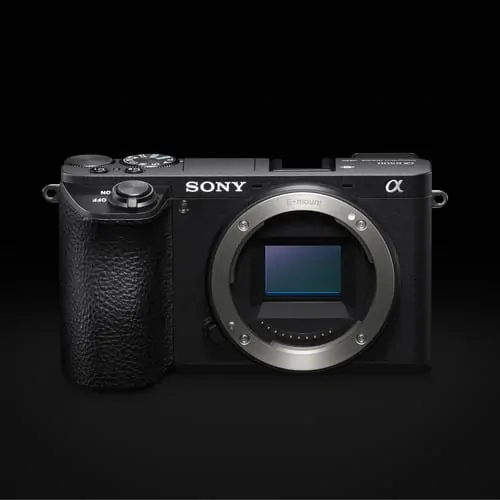 Done and done: Sony a6500 it is.
Weight is at a premium on this upcoming trip. But I don't want to sacrifice image quality. The Sony a6500 delivers on both those key points and offers a whole lot more over the 80D: 4K video, IBIS, silent shooting mode, log modes, and all the tools us video people need to expose and focus properly (namely focus peaking and zebras).
This will be my first project shot entirely on Sony. I'm anxious and excited to see how it turns out.
If it goes well enough, I may soon finding my "A" cam, the superb Canon C100 II, under scrutiny when the updated FS7 II arrives.
That was my decision process. And, believe me, I went back and forth. Mirrorless? DSLR? Sony a6500? Panasonic Lumix G85? Canon EOS 80D? Analysis paralysis… be gone.
More Pro Video by Clint
Enough about gear then.
I've got some storyboards to finish. I promised myself on this trip I would not be, in the words of Werner Herzog, a "garbage collector" and that I would (try to) ensure that shots are calculated, properly composed, and form part of a larger, conceived narrative. That way when I get back into the edit bay things will be faster, and, hopefully, more coherent.
More to come soon as I hit the road and skies with the Sony a6500…
Happy shooting!