Cirque du Soleil is back in town with a new show. Luzia is its name, and the artistic touring production is dubbed "a waking dream of Mexico."
Stark Insider went backstage at the White Big Top in San Francisco to get the scoop on the magic behind the first touring Cirque show to feature a major water feature — a dramatic rain curtain.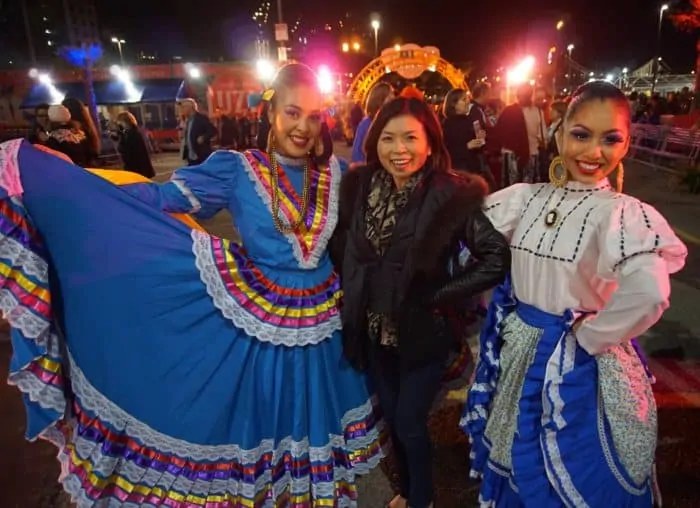 Luzia means light ("luz" in Spanish) and rain ("lluvia"). It won't take long watching this video to realize that the folks in Montreal, Canada have done a beautiful job interweaving those elements into Luzia.
Watch as Loni Stark learns the secrets behind the computerized flowering dress, what it takes to be a performer in the Straps and Chinese Pole routines. Plus, the scene from the U.S. premiere of Luzia in San Francisco. Yes, there will be dancing.
Did You Know? Cirque du Soleil and Luzia

Luzia features 44 performers from 15 different countries
First touring production to feature a water feature (rain curtain)
Luzia travels via 65 trailer trucks carrying 2,000 tons of equipment
The White Big Top: seats more than 2,600 people
More than 155 million people have seen a Cirque du Soleil show since 1984
IN PHOTOS: BTS Cirque du Soleil LUZIA with Loni Stark
Luzia plays the White Big Top at AT&T Park in San Francisco through January 29, 2017 before heading down Highway 101, across Silicon Valley, to San Jose where it will run February 9, 2017 through March 19, 2017.
WATCH: BTS LUZIA by Cirque du Soleil – A Waking Dream of Mexico 
Interviewed in this BTS Cirque du Soleil segment:
Francis Jalbert (Canada), Cirque du Soleil
Benjamin Courtenay (Canada), Straps
Dominic Cruz (USA), Hoop Diving / Chinese Pole
Maya Kesselman (USA), Hoop Diving / Chinese Pole