DSLR shooters, your tasty upgrade awaits.
Good news: The brand new Canon EOS 80D DSLR camera is now shipping.
The successor to the venerable 70D (2013) looks to be a nice — if not earth-shattering — update. Expect higher resolution, better overall performance thanks to a faster processor, even better auto-focus, and a couple of handy new features (learn more about what's new in the 80D).
Auto-focus is likely the 80D's main attraction. For experienced and new video shooters alike, Canon's auto-focus technology (dubbed "Dual Pixel CMOS Auto-Focus" or DPAF for short) is, in my experience, simply unmatched in the industry. Because the system will automatically track moving subjects — a car, a person walking or running, an animal — you can get shots that would be otherwise impossible to keep in focus.
In my experience over the past three years shooting videos for Stark Insider with the 70D the Canon DPAF works remarkably well. You know that much-ballyhooed "Insane" mode on the Tesla electric car… same general idea. It will take you places in speed, and in style.
Here's an example video I shot with the 70D, liberally taking advantage of Canon's epic Dual Pixel Auto-Focus system:
Shot on Canon EOS 70D: Wrong's What I Do Best
Wrong's What I Do Best – San Francisco Art Institute from Stark Insider on Vimeo.
And, I humbly suggest, forget the stigma: that auto-focus is for rookies, not pros.
That narrow-minded idea is swiftly changing.
Even high-end Hollywood DPs will admit that newer technology, like the AF found on cameras like the 70D and 80D, have their place. An interview could be one great example. When a subject subtly rocks in a chair focus can be thrown off ever slightly (especially when shooting at a wider f-stop, say f/1.8). Auto-focus works magic in this scenario. You needn't worry about manually changing the focus as the interview subject moves further or closer to the camera.
Run-and-gun shooters too shoot benefit greatly. Us one-person shows don't have the luxury of dedicated "focus-pullers" or the time to set-up elaborate, choreographed shots. Again, the 70D (and 80D even more so) help us pull-off the otherwise impossible.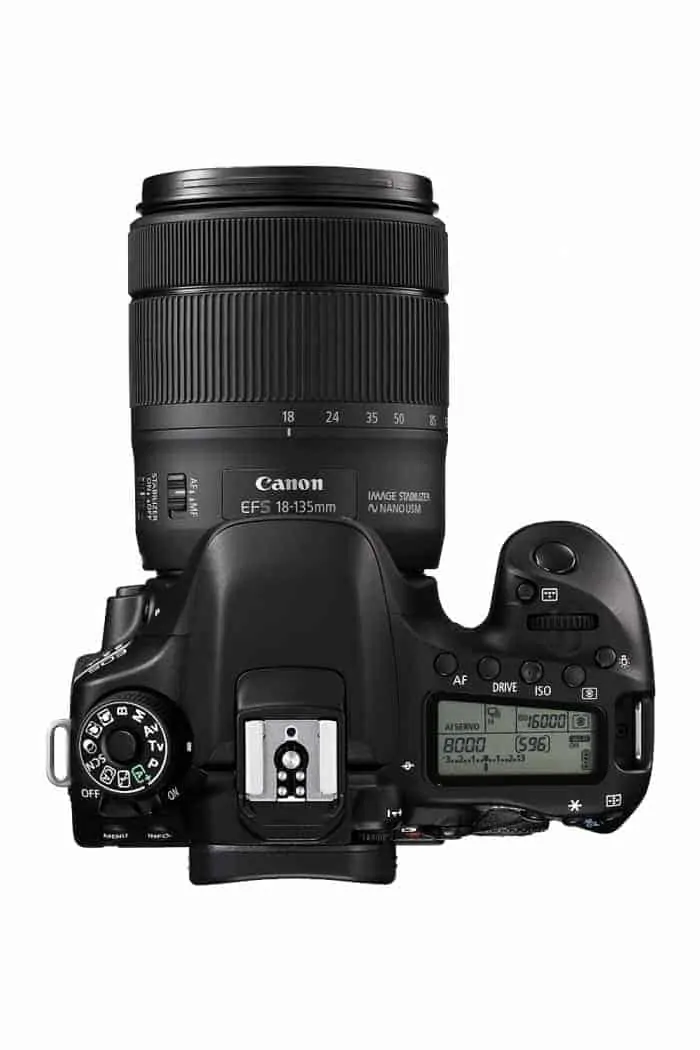 I've been shooting Canon DSLR since I picked up a Rebel T2i (phenomenal) in 2010. I slowly upgraded over the years, learning new features as I went, and continually trying to improve my skills: EOS 60D, to a 70D, and soon, an 80D. I also use a Canon C100 II cinema camera. And, yes, I even have a deposit on a RED Raven. Regardless of camera, though, the best camera is almost always the one right in your hand — cell phone, or just about anything. Story-telling, composition, personality, etc. all trump image in my view. Oh: a good soundtrack helps too!
More DSLR Camera Articles, Tips By Clint
You can get a Canon EOS 80D right now on Amazon. I highly recommend the 18-135mm STM kit lens. It's been updated for the 80D, and is designed to work with the Dual Pixel AF system. I think you'll like the results.
Happy shooting!
Research/Buy (via Amazon):
PS- stay tuned for more as I soon write-up a 70D/80D comparison, plus share my thoughts on shooting with the new 80D.