With fall coming, we turn our attention to independent film. If you're in the San Francisco Bay Area one of the best events to add to your Google calendar is the Mill Valley Film Festival. Now approaching its 37th year, the organizers gave the media a sneak peek this week of what to expect come October.
As in previous years, MVFF co-founder Mark Fishkin and programming director Zoe Elton lead the presser which took place at the Dolby Labs brick building located in SoMa, San Francisco. (It's easy to envision Dolby HQ as some sort of futuristic compound with speaker grill inspired wall coverings and soaring tower speakers in glass encased showcases. Not so. Instead you'll find a charming, down-to-earth building that almost appears contrary to Dolby's innovative surround sound algorithms).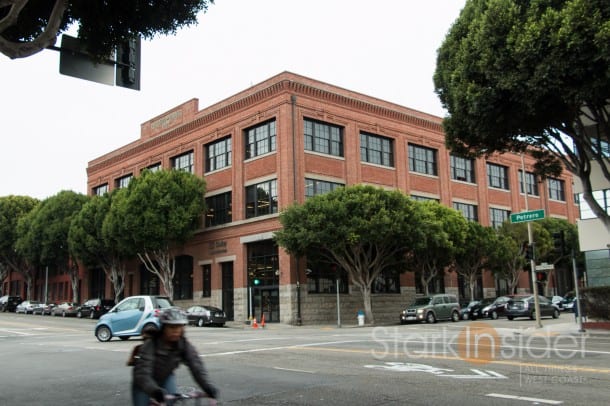 Marquee films, many that go on to win Oscars, headline here. If they get on the radar at Telluride, as we heard Zoe explain, and bookmakers "place odds" on favorites at TIFF, then a film in the running for statues can certainly make an influential final push at MVFF. Past best picture winners that made important stops in Marin include director Danny Boyle's Slumdog Millionaire (2008), Tom Hooper's The King's Speech (2010), Ben Affleck's Argo (2012), and Steve McQueen's 12 Years A Slave (2013), among several others.
On October 2nd, when MVFF kicks off, two films will once again share opening night honors.
Hillary Swank stars in The Homesman, an anti-western about a woman and a claim jumper (Tommy Lee Jones who also writes and directs) escorting three women through a dangerous and desolate frontier landscape. No, not the Tenderloin. The film was shot largely on location in New Mexico which doubled as Nebraska and Iowa. Fishkin said that it was "one of our favorite films of the Cannes competition," and "extremely moving."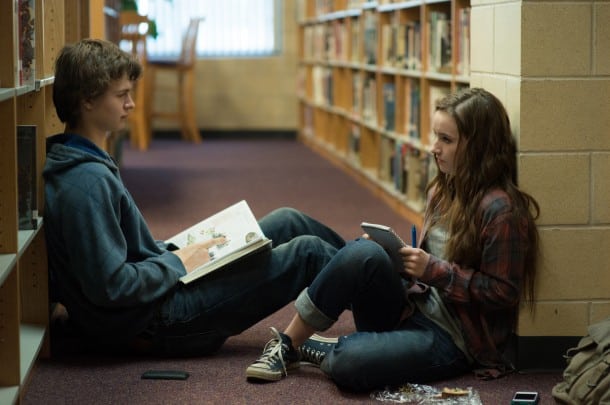 Men, Women & Children sounds very interesting, very relevant. Director Jason Reitman explores how the Internet has changed relationships. and attempts to "stare down social issues such as video game culture, anorexia, infidelity, fame hunting, and the proliferation of illicit material on the internet." Elton referred to it as a "Reitman-esque take on the isolation of being connected."
While most films at MVFF have multiple showings these openers only screen once. So choose wisely.
Actor Elle Fanning will receive a "Spotlight" (interestingly her sister Dakota was scheduled for the same honor last year, but reportedly had to cancel) and a screening of her latest, Low Down (director Jeff Preiss).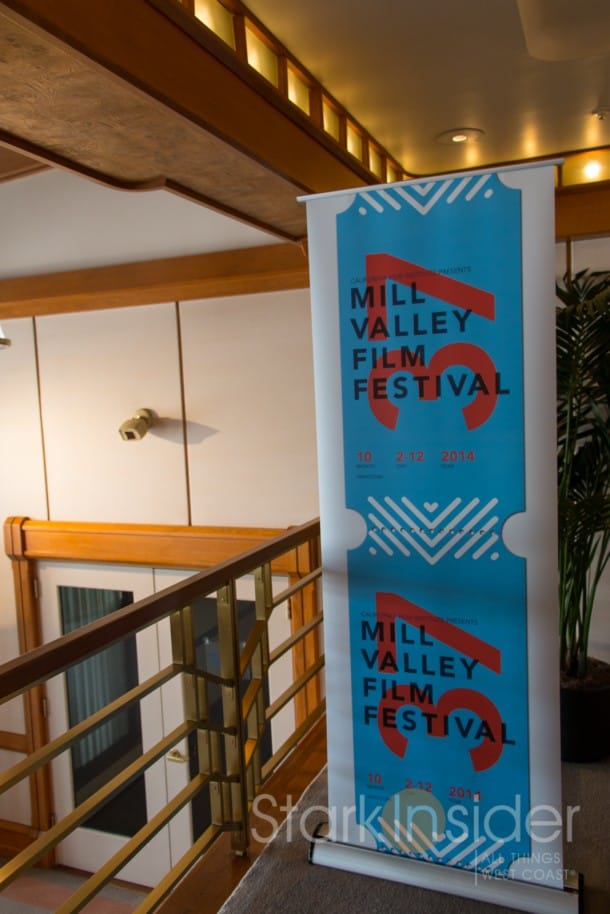 Another one to look forward to is renowned filmmaker Wayne Wang's tribute to culinary artist Cecilia Chiang, Soul of a Banquet. The celebrity face "changed the face of Chinese food" in the Bay Area when she opened the now legendary Mandarin Restaurant in 1961.
Other notables receiving special screenings include Kevin Costner in Black and White (director Mike Binder), Eddie Redmayne in Theory of Everything (James Marsh), and Reese Witherspoon in Wild (Jean-Marc Vallée).
Over ten films will mark their premieres this year at MVFF including 3 Still Standing, Capturing Grace, and In Plain Sight.
THEN: METALLICA!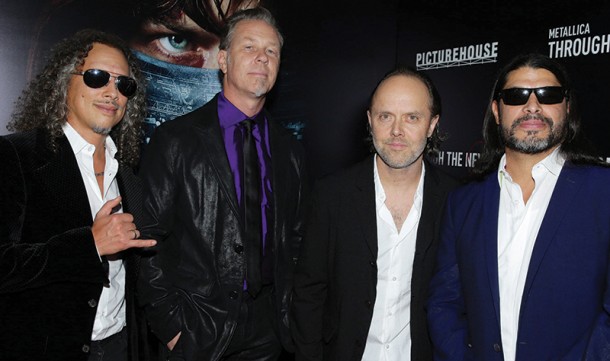 Hard rockers (and locals) Kirk Hammett, James Hetfield, Lars Ulrich and Robert Trujillo have long been "friends of the festival" per Mark Fishkin. A few years back Lars even appeared in a funny coffee shop bit with actor Peter Coyote to promote MVFF. So this should be a hoot: each of the band members–who have been anointed "Artists in Residence"–have chosen a film favorite to screen and discuss. The line-up looks wide and crazy:
Kirk – Dracula vs. Frankenstein (1971)
James – The Good, the Bad and the Ugly (1966)
Lars – Whiplash (2014) (about an aspiring drummer no less)
Robert – Jaco (2014) (a new doc about bassist Jaco Pastorius)
Fun selections. If I had to choose one it would be Clint Eastwood in Sergio Leone's classic spaghetti western. Clint on the big screen! That cinematography! And score!
DOLBY ATMOS DEMO

Since the press conference was held at Dolby Labs, there was little surprised that we were treated to a demo of Dolby Atmos. Their newest surround format creates more realistic and precise sound positioning, and is able to create multiple layers. How? More speakers! Well, there's obviously more to it than that, of course, but for any of us home theater enthusiasts now is the time to start campaigning your significant other about ripping out drywall.

This year's Atmos demo–thunderous lighting, jungle rain, flowing rivers, wildlife–was simply outstanding. If you get a chance to see a film with a theater equipped with Atmos just do it.
ROBIN WILLIAMS – A CELEBRATION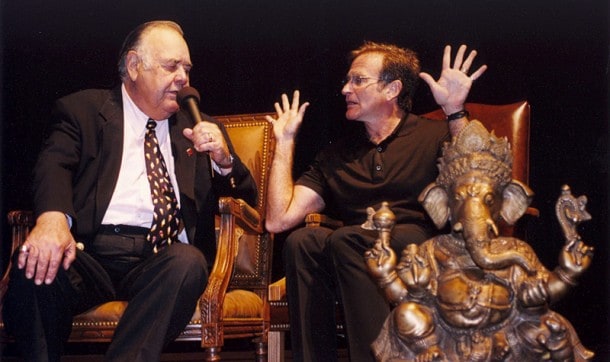 Robin Williams was also a friend of the festival. Stark Insider had a brief, memorable encounter with the endlessly humble and charming man at MVFF in 2011. He was there in support of Glenn Close's then new project Albert Nobbs. Raw footage of that unforgettable moment:
Robin Williams at MVFF (raw footage) from Stark Insider on Vimeo.
Fishkin briefly recounted a story at the press conference about one of many funny moments involving Robin Williams. Jonathan Winters was being honored. He was told that Williams would be in attendance. The organizers decided to play a bit of a prank and told Winters that Robin could not make it – something about traffic. Clearly he was disappointed (as I'm sure the audience was too). Then, shortly in to the program, there is commotion at the back of the theater. And who comes bounding down to the stage? What ensued was apparently 45 minutes of unscripted, impromptu, stream of consciousness. How I wish I could've been there! Apparently some of that footage will be revisited in commemoration. There will also be "an informal" celebration of Robin Williams on October 5 at the Throckmorton Theatre. Should be special.
THE LOGO
I'm not sure why, but every year I like commenting on the MVFF logo. Here it is for year 37: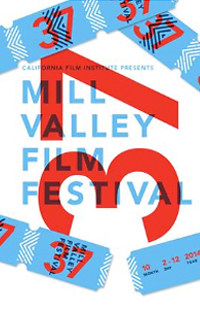 Last year was all about yellows, oranges, reds with striking contrasts. MVFF 37 is lighter. I like it. The blue and orange almost remind of the 70s color palette found on Porsche racers. Not sure why. Maybe I just have 911 on the mind.
THE TRAILER
I also enjoy armchair quarterbacking the trailer that comes out each year to promote the fest. It's also used often before screenings to stoke the senses. I particularly like that the organizers typically reach out to local talent to have these made. I vividly remember a positively brilliant trailer showcased at MVFF in 2011. Turns out that one was made by Berkeley video artist John Sanborn. According to Sanborn Zoe called him and asked him if he'd be interested. After agreeing he asked if she wanted "professional video director John Sanborn" or "the video artist John Sanborn." Zoe wisely opted for the second, and the result was highly memorable, I might even suggest the standard bearer for the festival.
Here's the MVFF 37 trailer:
Amazing stuff. It's directed by David Tanaka who is well known around these parts for his incredible imagery and heart-stopping views of local landmarks. Gary Yost was the DP. Camera geeks such as myself will appreciate that it was shot with the brand new 4K wielding Panasonic GH4 camera (and graded, in the darling of colorists these days, Davinci Resolve). There was only one problem with it: who on earth actually uses printed tickets anymore… isn't that what our smartphones (and soon Apple Pay) are for? Or does that rob some of the romanticism from the theater-going experience…?
MILL VALLEY FILM FESTIVAL 37

October 2 – 12, 2014

KEY DATES & EVENTS

OCT 2 – OPENING NIGHT FILMS & GALA 

7pm The Homesman and Men, Women & Children

9pm Opening Night Gala

OCT 4 – SPOTLIGHT ON ELLE FANNING

7pm Low Down

OCT 5 – SPECIAL SCREENING

5pm Soul of a Banquet with Wayne Wang and Cecilia Chang

OCT 8 – CENTERPEICE FILM

7:30pm Black and White starring Kevin Costner

OCT 9 – SPOTLIGHT ON EDDIE REDMAYNE

7pm The Theory of Everything

OCT 10 – A TRIBUTE TO CHUCK WORKMAN

7pm Magician

OCT 12 – CLOSING NIGHT FILM with a TRIBUTE TO LAURA DERN

5pm  Wild
Keep an eye on the Stark Insider YouTube channel for sights and sounds from MVFF, plus I'm sure at least a surprise or two.
As we like to say around here every now and then:
Let the show begin…