Tomorrow Amazon will take the wraps off its first-ever phone. It's not much of a surprise that CEO Jeff Bezos and team would want to tackle the smartphone market. The Kindle Fire tablet range has done well, and if mobile device hardware doesn't in itself help profit margins, the follow-on content sales for music, videos, television shows and games (via the Amazon app store) most certainly do.
There's been much buzz about a potential 3-D display using, perhaps, some sort of mind-blowing holographic technology. That may well come to pass, and it could even be incredible. But the real secret weapon that may ultimately move units–and be far harder for the competition to copy–is related to Amazon's sheer scale, and that is…
Prime.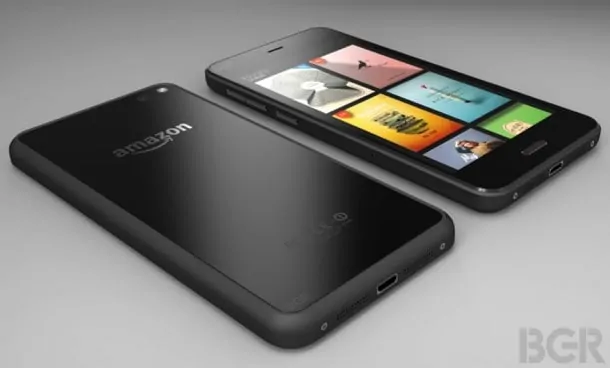 Amazon Prime is increasingly a key strategy for Bezos' efforts to lock in customers to his massive Amazon ecosystem.
Originally Prime was about fast shipping. For a yearly fee, you could get products marked "Prime" in only two days. It was quite revolutionary at the time – I use it to this day, ordering everything from the mundane (household supplies) to the more interesting (camera gear). Google is trying the same with its new Shopping Express service.
Then Amazon gave Prime customers access to free streaming videos ("Instant Video"). And just last week it also added streaming music (Prime Music"), albeit, with only about one million tracks, a modest start.
If BGR reports are accurate, Amazon may well throw a massive wrench into conventional smartphone data plans. Word is Amazon will provide unlimited data to Prime customers via AT&T. With a catch: So long as the data is related to the download of Amazon music and videos. In other words, drink from our firehose as long as you want. That would most certainly be an enticing draw. Traditionally, at least in recent years, data plans have been capped, with many starting at about 1GB, and scaling up with increasing monthly fees. Most of us loath data caps. It's a nuisance to constantly be considering how downloading a movie, or using Google Maps will impact data usage. Fear the overage!
If Amazon does bundle Prime data as part of a smartphone offering it could very well be the cat's meoh, the bee's knees. After all, mobile without content is of limited use.
Apple would be forced to counter, possibly in Q4 when it's widely expected to launch several new iPhones with multiple screen sizes.
The possible macroeconomic downside to all this bundling, and scaling is that it could further make it difficult (all but impossible ultimately) for smaller competitors to enter the market. Once larger players have locked up the market, what could we expect? Prices will rise. Terms will favor the service providers. Customers will get less choice. Sound familiar? It's very much the old carrier world of AT&T, T-Mobile, Verizon, et. al. That is, at least until Google gets into the game.
While there's plenty of talk about a snazzy holographic display (Bezos knows how to create excitement) it's Prime in all its bundled glory, possibly now including data, that could make the Amazon smartphone launch a success.