Here we go again. Just as I finally settled on a few of my favorite watchfaces for my Pebble comes a new contest from Motorola for its upcoming Moto 360 smartwatch. We got a sneak peak at the Android Wear-powered device earlier this year, and it should hit store shelves this summer. Poor Pebble. This could get ugly.
Dubbed the "Moto 360 Design Face-Off," the contest is now accepting submissions for watchface designs. You can see some of them here, and start voting for your favorites on June 18.
Given the pretty design of the Moto 360, which features a classic round face, metallic design, and color screen, you can expect many creative watchfaces in the coming weeks and months. Based on a quick review of what's popping up on the Moto 360 there's no shortage of interesting ideas. For example, here's one that's flight-instrument inspired: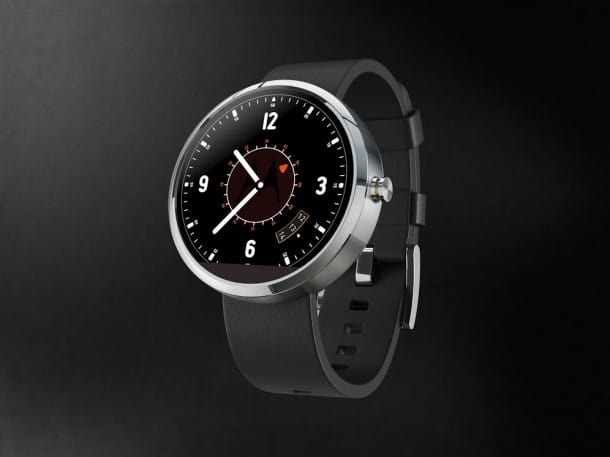 Or how about this clever design that shows the time, and your appointments on one clean (and hypothetical) watchface: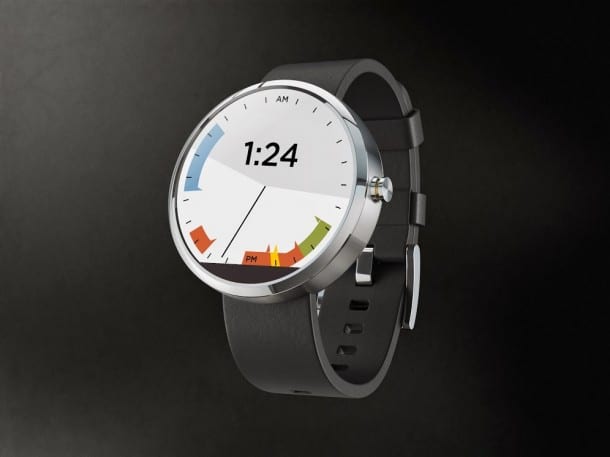 Another pretty one: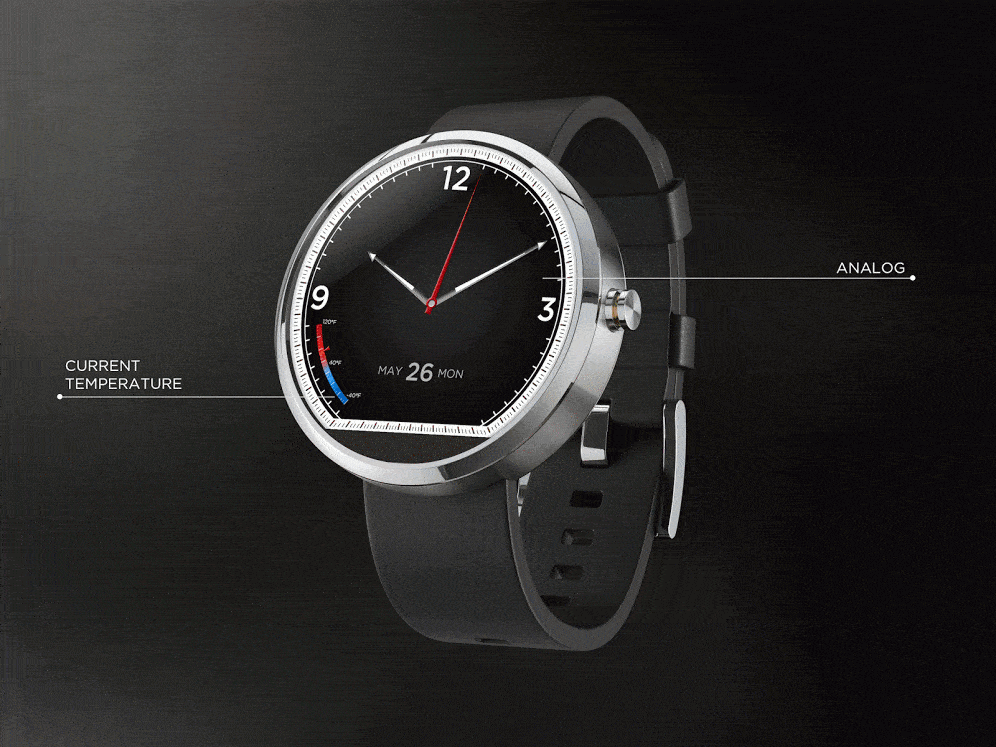 And how about this Skype concept app? Dick Tracy has arrived and is looking mighty stylish:
A nifty design for elegant notification management from the watch face: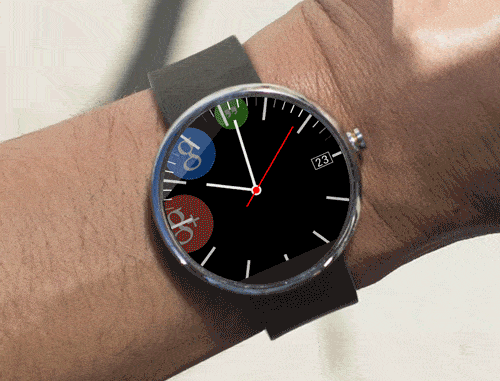 And, well, and … because: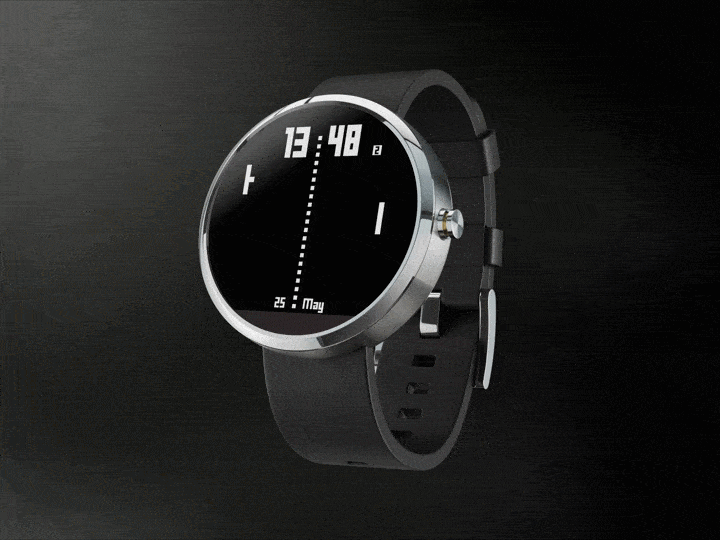 It's important to note that this contest is based merely on mock-ups – these are not functioning watchfaces. Instead Motorola Mobility has made available a Photoshop template (PSD) which you can use to create a virtual design. So unlike all the fun, functional, crazy, scientific, inexplicable watchfaces that you can find on the Pebble App Store, none of these are (yet) usable.
Essentially Motorola is using this contest for two reasons: (1) for marketing hype; (2) playing around with Photoshop is infinitely more fun and easier than actually coding; and (3) to get an idea of what is possible – often consumers and developers come up with things never conceived by the product managers themselves. Crowd-sourced design?
If any of the mock-ups come to fruition and the Moto 360 comes in at a reasonable price–$289 or so–then I'll be first in line. Just don't tell my poor Pebble.