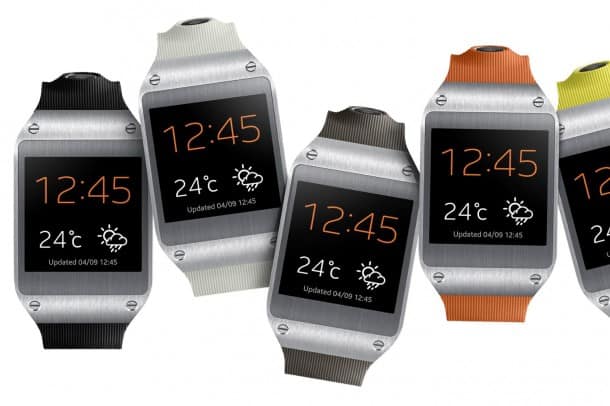 It's no secret that Samsung wants to develop its own platform. We've been hearing about Tizen for several years, though most of it has not been positive – getting partners on board, and launching a new operating system is no easy feat, even for the South Korean giant. Currently, the mobile market is bifurcated. The majority of devices either run Android or iOS. Microsoft, with Windows 8 (and Windows 8 Phone) is a distant third, with about 4% share, though counting them out would be a huge oversight.
Though Tizen has been faced with several missteps, it looks like Samsung is going to try, try again. This time, by ditching Android in favor of and HTML5-based version Tizen for the upcoming refresh of its smartwatch. According to USA Today, the Galaxy Gear 2 will be powered byTizen in "the latest attempt by the South Korean electronics giant to develop more of its own software and services."
It's important to note that although the Galaxy Gear would run Tizen, it would still be compatible with Android devices (presumably, like the firstgen Gear, only with certain Samsung models).
This move is either (1) Huge news; or (2) A flop double down.
It could be huge news if (and that's a big IF) Samsung can pull off getting its own operating system accepted by the market. In this case, that primarily means getting developers on board. And that means having developers learn a new coding methodology and applying resources to build apps. Smartly, Samsung opted to go open source with Tizen so, for the most part, that should mean lower adoption barriers. Still, getting developers to spend less time on money-makers built on iOS and Android, with their huge install bases, is a tall order.
By starting with the Galaxy Gear smartwatch, Samsung is minimizing risk. But there's no question that if successful the next step would be expand Tizen to more devices, such as other wearables, and, ultimately, phones and tablets (where the gravy is).
But, it's hard to imagine this plan working.
Tizen and Galaxy Gear together? That really sounds like a flop double down. It's like taking the worst of two businesses and hoping for a miracle. Even Microsoft, at almost forty years old, and for most of it a near operating system monopoly, has had difficulty making inroads against Google's Android and Apple's iOS. After so many years of investment, it has about 4% share (albeit growing) to show for its efforts. Based on that alone, it would appear the odds are heavily stacked against Samsung.
ALSO SEE: Life with Pebble – There's no going back
There's other challenges facing the Galaxy Gear, and consumer adoption:
— at $299, the original model was too expensive – asking consumers to spend almost the same on a watch as they would as a phone proved to be a dicey proposition
— the Gear only works with Samsung phones – granted 1 out of 3 phones are sold by Samsung, but by limiting the market, Samsung shot itself in the foot
We'll learn more next week at Mobile World Congress (MWC) in Barcelona, where Samsung is unexpected to unveil the Galaxy Gear 2, and–the real headliner–the Galaxy S5 flagship Android-powered smartphone.