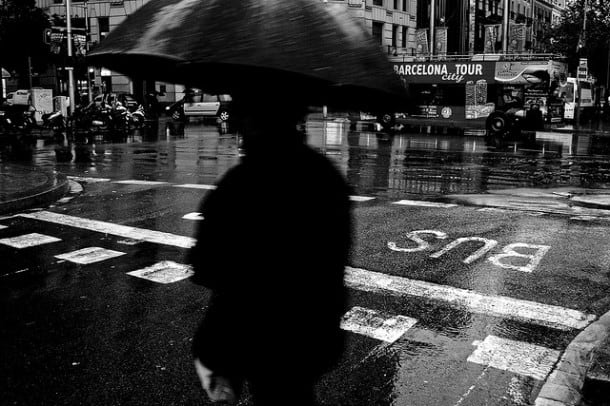 If you walked the halls of Mobile World Congress in Barcelona this week, you might come away from a simple conclusion:
Google's Android is the only mobile operating system that exists.
A large part of Android's domination is the result of a notable absentee: Apple.
Apple, of course, doesn't "do" launches or events that itself does not host. Tim Cook and his team must control, orchestrate the magic. Over its history, Apple's strategy really hasn't changed much in that regard (except that back then it did attend shows like Comdex and MacWorld) and it's happily sold fewer computers and enjoyed higher margins – the result of an emphasis on premium design, and, in recent years, a certain je ne sais quoi that now appears to be fading somewhat.
Google, on the other hand, appears content letting Android run free, sort of like free love, or, for the competition, scurvy. You can put Android anywhere it seems. A phone. A tablet. A refrigerator. A car. A home theater media server. And, soon, if my NSA connections prove correct (and I'm willing to drop my Nexus 5 off the top of the Transamerica Pyramid if I'm wrong) you will also run Android on your smartwatch (Poor Pebble).
So, MWC was awash in Android:
Samsung rolled out the S5 to much meh. It's a decent handset, but that plastic design is not exactly the most enticing. Then again, the S series has been a sales rocket. Why change a good thing?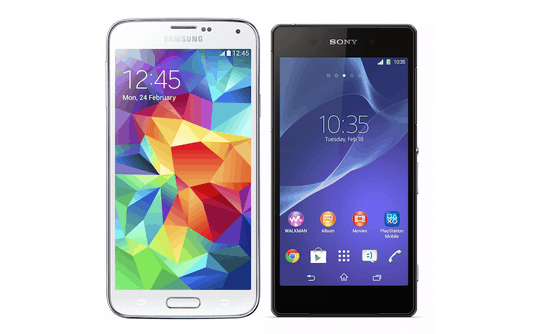 Sony's kit, though, was the cat's meoh. Xperia Z2? Yes, please. Ultra HD 5.2-inch display with 442 PPI. Waterproof. Beautiful design that would easily put my LG made Nexus 5 to shame (what, with its hairline screen crack… sigh). Plus all the juicy internals we're accustomed to now seeing on flagship Androids: 3GB RAM, Qualcomm quad-core (Snapdragon 801 @ 2.3GHz). I really like what Sony is doing, not only with the Z2 and the mid-range M2, but also it's (very) sexy and (very) pricey tablets. I wish Google would tee them up as a Nexus partner; though Google really ought to nix the Nexus brand. BTW- who is operating the alphabet blender at Sony these days. Xperia?
Speaking of design, let's not forget HTC. They, too, unleashed a bunch of Android-powered smartphones. Though it looks like they're saving their best for next month, the Desire 816 and 610 aren't exactly slouches, and smartly borrow heavily from their flagship brethren, the (magnificent) One.
Nokia continued to demonstrate that Microsoft and its destabilized management team is kind of still screwy at times (though, I've got to say, Windows 8.1 is a rock solid, great OS that gets an unfair rap) and is willing to try just about anything in the name of "strategy." Why on earth has Microsoft spent so many years developing its own mobile os, in Windows Phone, only to confuse consumers by loading Android onto one its new Nokia X? Probably, well… probably because Android dominates.
LG tooks the wraps off the new G Pro 2. I've admit, I should cut LG some slack. I wasn't a huge fan of the Nexus 4, though it was decent, that glass back had shatter me written all over it. The Nexus 5 (also made by LG) is pretty sweet. I'd say it's superb, but I just discovered a hairline crack last night. After Googling a bit I discovered that others too have noted the fragile nature of the Nexus 5 screen. Nevertheless LG appears to be an Android force to be reckoned with. At 5.9-inches, the G Pro 2 is clearly taking aim at the likes of the adored Galaxy Note. That could be a bit of a challenge.
ZTE too is upsizing its effort. Its Grand Memo II brings a 6-inch screen to the Android party. Overall, it's not a bad looking phone. Arriving in Q2 it remains to be seen if ZTE can make inroads in the North American market.
BlackBerry also… oops, BB runs BB.
So, yes, it was hard to look anywhere at this show without seeing Android – or at least experiencing Android.
One device where you won't see Android running is on Samsung's Galaxy Gear 2 smartwatch.
Tizen is in, Android is out.
As I wrote last week (Samsung's Android attack could begin with Tizen-powered Smartwatch), that might seem like a minor deal, but it could portend a big strategic shift in the coming years. Will Samsung break free from Google and kick Android to the curb? We know it wants to. Actually making it happen will prove tricky. Developers are essentially focused on Android and/or iOS. Microsoft gets a bit of attention. Will anyone build for Samsung? Likely – they own tremendous market share. But, is that success the result of its handset design (and its TouchyWhizzy Android skin), marketing, or, the fact that its devices run Android? So many questions. Never a dull moment in mobile. 2014 is revving up. For now it's: Android 1, Apple 0. End of the first period.