The 36th edition of the Mill Valley Film Festival (MVFF) kicks off this week, and Stark Insider is pleased to bring you this video preview.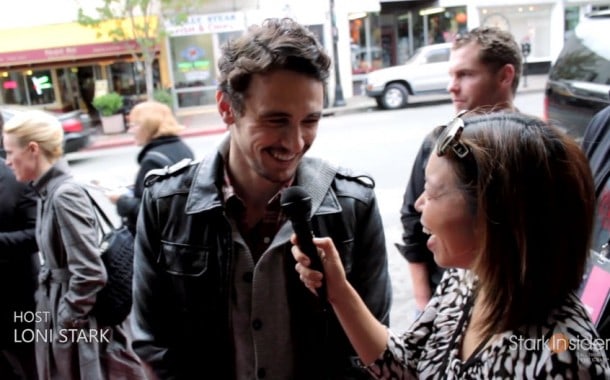 Easily One of our favorites, the 11-day Mill Valley Film Festival is one of the key destinations for filmmakers looking to score an award-season bounce. Beyond that, though, thanks to skillful curation by programming director Zoe Elton and MVFF founder Mark Fishkin, the fest is a well regarded breeding ground for small indies that would not otherwise get a chance to make it to the (really) big screen.
Organizers tell us some 200 filmmakers from around the world are scheduled to attend which will make for informative panels, and interviews.
If you've never attended before be sure to check out the Stark Insider MVFF Guide. The festival takes place just north of San Francisco in several venues in San Rafael and Mill Valley.
Some of the films and events that we've previewed so far on Stark Insider include the gorgeous San Francisco love letter Adrift, the dramatic animal rescue doc Lion Ark, Sean Penn's The Human Experiment, and the exhilarating and melancholic road tripper Along the Roadside. We've also re-visited Mark Duplass to see what he's up to since he was in town with his hit comedy Jeff, Who Lives at Home.
Every year there's a special Star Wars screening. This time it's a 30th anniversary screening of Return of the Jedi (in my mind, forever always Episode II). So look for that if you want to see George Lucas' 1983 masterpiece (and some say best Star Wars film) on
With that, here's a Stark Insider "Best Of" reel that we put together featuring some of our favorite moments at MVFF. Truthfully it could easily run an hour long, but try as I might I know I need to chop-chop in light of the advent of "short attention span theater." These highlights are culled from hours upon hours of footage shot over several years. Some of the early stuff is from 2010, when I had delightful habit for cutting people's heads off when framing shots with my Canon T2i–how times have changed.
Let the show begin…
BEST of Mill Valley Film Festival (MVFF)
Appearing, in no particular order:

James Franco (actor)

Danny Boyle (director)

Mark and Jay Duplass (actor/writer/directors)

Glenn Close (actor)

Sam Rockwell (actor)

Elizabeth Olsen (actor)

Edward Norton (actor)

Paige Bierma (director) and Indian Joe (the homeless rocker)

Simon Curtis (actor)

Tom Hooper (director)

Annette Bening (actor)

Robin Williams (actor)