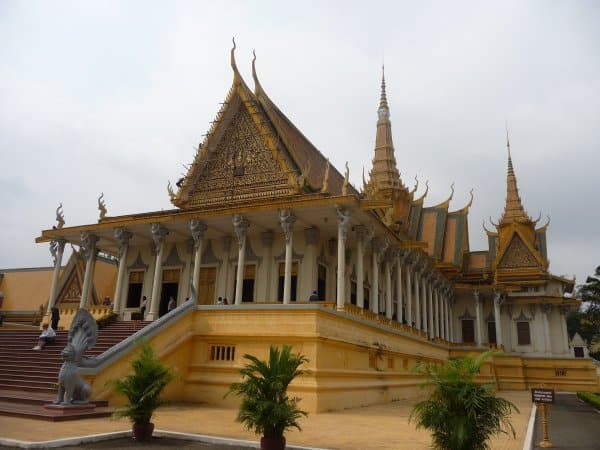 What on earth is up with Facebook Ads?
Though we don't advertise Stark Insider heavily–our "marketing budget" is limited in that regard–I do allocate some quarterly expenditure to try to get the word out to new readers/viewers. Yes, if you write it (well), they will come (possibly).
Creating content on a consistent basis is just one part of the equation when it comes to the trials and tribulations of building a new media venture. Conventional marketing strategies still apply: building awareness, driving demand (in this case, to the web site, YouTube Channel, Facebook page, or other SI-branded destination), creating a compelling reason to click, etc.
In my experience paying for Promoted Posts on Facebook is the online equivalent of touring a red light district.
Promotion, that classic old pal of the 4ps, is still relevant today – perhaps more than ever. There's so much noise out there, that standing out from the crowd is not easy. And you need to be careful to not just shout; engagement, transparency, relationships are the order of the day.
Various online channels I've spent ad dollars for Stark Insider include many of the usual suspects, including Google AdWords and Facebook Ads. But it's the latter that has me scratching my head.
Since we've begun dabbling in Promoted Posts for the Stark Insider fan page we've become really popular in:
Cambodia
Phnom Penh, Phnum Penh, Cambodia to be precise.
Not San Francisco. Not San Jose. Not Napa. Not even Walla Walla, Washington. But Cambodia. On the upside, at least it's the capital city. Better still, Phnom Penh appears to even have at least one "Apple Store."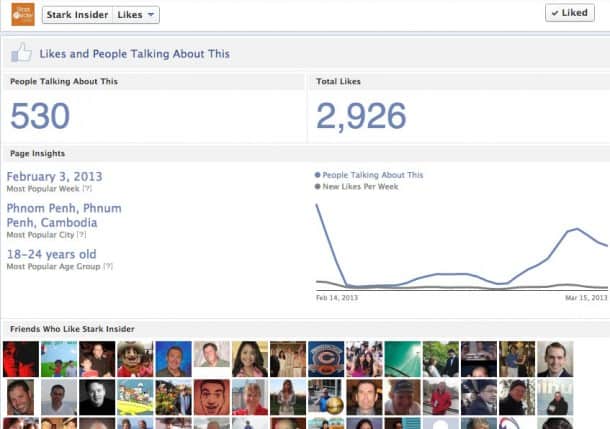 This tells me one of two things.
There really is a passionate group of folks somewhere near the Mekong River that are keen to know more about the Vintners Hall of Fame induction in Napa or the Wine and Wishes charity event or possibly one of my recent rants (We don't need no stinkin' wine stories). Maybe they're huge fans of the Little Loni and simply can't wait until the next quirky SI video is posted.
Or, the Facebook Ad targeting system is not the most precise, finely tuned algorithm that it should be (i.e. it's for the birds).
In my experience paying for Promoted Posts on Facebook is the online equivalent of touring a red light district. On the outside temptation abounds, the possibilities endless. But in reality there's the ickiness, the dirtiness, the sadness…
By comparison Google AdWords is a quality engine. You can precisely define who you'd like to target – geography, demographic, interest. Ad spend also be better controlled.
ALSO SEE: Stark Insider TV: Behind the Scenes at Beach Blanket Babylon (Plus: 300 Gay Guys!)
Facebook is limited. You promote your post in one of two ways: to "People who like your Page" or to "People who like your Page and their friends." Then you set a budget. Typically $5-20, though I've seen the option range all the way up to $100. The duration–3 days–is usually hard-coded and, so far as I can tell, not customizable. There's no way for me to specify a geography, say "San Francisco Bay Area." I'm apparently at the mercy of the blackbox that is Facebook Ads. And don't even get me started on the concept of paying for ads, which in turn do more to promote Facebook itself than it does the actual business or brand – it's a rather delightful stroke of brilliance.
The Stark Insider Facebook page is pushing 3,000 "fans." That's respectable. But I want to grow it based on engagement, with people I think will be genuinely interested (or appalled) in what we're doing. I have nothing against Cambodia of course. I do have something against Facebook Ads. Not only is Facebook forcing us to buy ads to get even regular posts in front of all our followers, it's targeting system is near useless, and it seems to have hired an offshore team of robots that will randomly "Like" stuff. All it takes is money. The guilt that comes the morning after is free of charge.