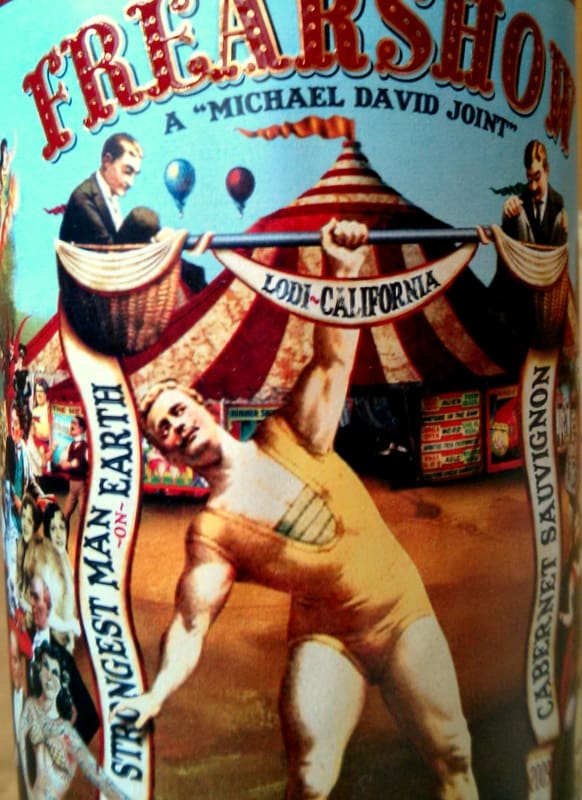 If San Francisco was built on Rock 'n Roll, than the wine industry was built on a story or two. Man, was it ever. There are so many stories coming out of Napa and Sonoma and Livermore every day, that you could spend several lifetimes trying to sort them all.
Trattore in Dry Creek Valley. All about shiny red tractors (and olive trees).
Grgich in Rutherford. Ever heard of the Judgment of Paris?
Wente in Livermore. Brace yourself for a generational adventure. Oh, also, did you know that on the side winemaker Karl Wente is a rocker?
Ehlers Estate makes it really easy to learn their story, by offering up a specific "story" link on their web site. 100% of their profits benefit the Leducq Foundation, a non-profit focused on cardiovascular research.
Ceja in downtown Napa is run by the dynamo that is Amelia Ceja, the first latina woman vintner in California. And her daughter is not only the marketing director, but an ever present pretty face and effervescent personality for the brand.
So it baffles me to no end when some suggest that what we need in the wine industry is… more stories!
I wonder, have they ventured into a tasting room recently? Stories love hanging there. Or, better still, read a wine label recently?
"To thine own self be true." I'm told when I recently uncorked a Beringer Chardonnay.
ALSO: The New Way to Pour Wine in Napa
Edna Vally Vineyards waxes poetic about "sea breezes funneled inland," and even includes a small map to help inform me of the "place."
Michael David's Freakshow Cab (Lodi) tells its story through a colorful, whimsical Circus label that wraps the bottle.
Still, the battle cry continues, particularly in reference to millennials. We want stories that are: real! honest! emotional!
Granted, not all stories are created equal. Some feel real, heartfelt. Others feel as if a marketing intern copied and pasted standard copy; you know the deal, "French winemaking technique," "elegant white blossom aromas," "pairs wonderfully with grilled Ahi Ahi."
Still, the battle cry continues, particularly in reference to millennials. We want stories that are: real! honest! emotional!
Ah!
Got it. As opposed to those decades-long stories that are: fake, disingenuous, lifeless.
Anyone expecting a straight-from-the-heart connection with a wine label, or web site or shelf talker that is completely true, untainted by the magic of imagination probably still believes that winemakers skip down vineyards to Strauss and are enjoying the good life on easy street.
No, no, no, Clint, it's about scores. Well, rather it's not about scores!
Okay, I get it. We want stories in lieu of scores. Good luck with that.
Scores and stories are not mutually exclusive. Both are necessary, and both serve different purposes when it comes to wine.
A story, when delivered well (either via traditional brochures, web sites, or through new social media tools such as Twitter, Facebook, Instagram, Pinterest) can pique interest. If it works as planned, it can trigger emotion, which in turn, can result in some sort of action, that may ultimately yield with a sale.
A score, whether a number or letter or ranking or metal, has the potential to inform consumers as to how a wine compares to its peers. "Potential" is key. Credibility of the voice behind the score matters. As does pedigree. And – not to be underestimated – the compatibility of her palate.
Aside from memes and viral videos, there's nothing our culture values more than scores. Metacritic, a review catch-all web site, is based on that very concept. Movies have been scored for eons. Also scored: books, socks, "pimp" canes, espresso cups, and two-sided tape. Look up Amazon, and you'll see what I mean. It would be hard to imagine sports without scores. And so it goes with wine.
A story might bring a buyer into a tasting room. Or into a store. But the shelf talker exists for a reason. Obviously it helps the merchant highlight profitable product, but more importantly it acts as a cheat sheet, in lieu of hearing so many stories in the interest of time. How on earth would a buyer possibly digest every single "story" when confronted with three hundred bottles? Hence, a sentence and a score. We may not like it, and, sure, it possibly removes some of the romanticism, but it's a device that works with today's culture. Could that change? Maybe. Social media, no doubt, is an increasingly important influencer. 37% of buyers make their wine buying decision at the shelf (Exploring the Alcoholic Beverage Consumer's Mindset). So two-thirds are clearly listening to others, basing decisions on samples and/or reading online wine reviews. There's some interesting wine research out of Australia that supports the view that high scores (over lower scores or no score at all) influences a buyers mindset at the shelf, ultimately resulting in increased sales.
Robbie Williams perhaps said it best:
Tell me a story
Where we all change
And we'd live our lives together
And not estranged
WATCH: Merry Edwards, Robert Parker Inducted into Napa Vintners Hall of Fame