If per chance you followed the yellow (dirt) brick road, you might find yourself right smack dab here, just north of the wondurtown of Healdsburg (a perfect launch pad for exploring the area), in Dry Creek Valley. Quick tip: if you forget your ruby shoes, a 1973 Pinzgauer military utility vehicle is a perfectly acceptable way to scale a vineyard mountain—just eschew the Call of Duty virtual machine gun in favor of a bumpy glass of Bella's Lily Hill Estate Zin during the ascent. 
Located about 70 miles north of San Francisco, many of you probably already know this quaint Sonoma appellation. I admit to having some catching up to do in this part of West Coast wine country. I'm told there are now about 70 wineries calling Dry Creek Valley home, and, yet, as I scanned the map looking for names I recognized, there was but a few. Quivira's Petite Sirah is a dark, chewy red that I fondly recall — Zombie rules apply.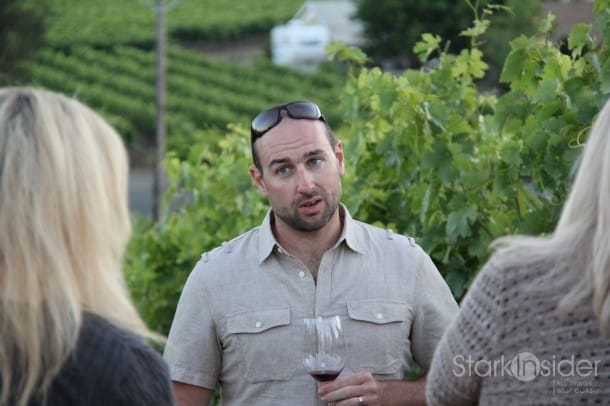 As I spent our first day touring the region for a Stark Insider series on the wineries and food that define the AVA I kept thinking of the expression "back roads." The main road — the "front door" — to NorCal wine country is no doubt miles inland on highway 29 in Napa. But no one would likely describe it today as quiet, or seldom traveled. That's part and parcel of what mega-success will do to you. On the other hand, Dry Creek Valley, though famously known for its Zin, is still experimenting with varietals and, as you're wont to be reminded, is what Napa was surely like 20 or 30 or even 40 years ago.
Geographically you might consider DCV a middle sibling. Its brother, Russian River Valley, to the south is a cool cat known for Chard and Pinot. Sister Alexander Valley to the north is a hottie. Winemaker and Erik Miller (Kokomo Winery) today referred to it as the "goldilocks" of growing regions. The climate here is warmish/hotish (thank Central Coast) during the day, with coolish/chillyish evenings (thank Pacific Ocean) as soon as the sun fades over the western hilltops. It might explain why Zinfandel excels here; that degree variation can really help acidity.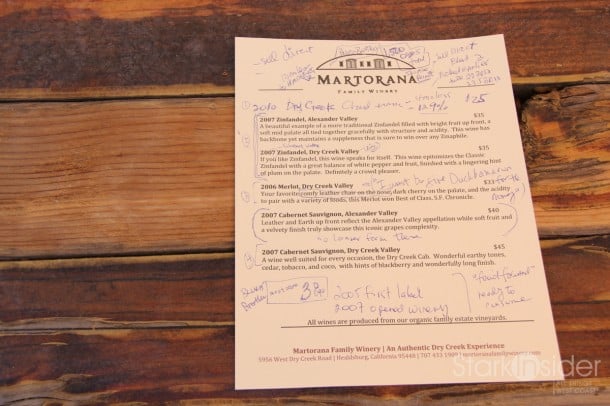 So far we've visited and tasted with winemakers at Lambert Bridge, Martorana, Bella. In addition you can see what Dry Creek Valley dining alfresco looks like on a stunning evening. Timber Crest Farms is a co-op of wineries; the kind of place where you're likely to find the owner working the tasting room. Here we enjoyed a family style dinner as we talked the gamut — from (yep, everyone's favorite, favorite topic) the impact of Robert Parker on the shift to higher alcohol, points-driven wine style, to the regulatory implications and requirements of labeling a bottle of wine as organically certified. And, damn those dirty apes, wouldn't you know it?! The Sideways effect would rear its ugly (well, actually, very funny, and quite brilliant) head again. Merlot, though, is finally making a comeback. Amen to that.
MORE Stark Food & Wine:

WATCH: Chefs Thomas Keller, Morimoto, Michael Chiarello to headline 'Flavor! Napa Valley'

On Location: Montalvo Food & Wine Classic IX (Video)

Searching for Obama at Duckhorn Vineyards, Napa Valley (video)
I tasted wines at Timber Crest from Peterson, Kokomo, Amphora, Papapietro and Collier Falls.
In between flights and touring vineyards, I once again learned that being involved in finance, Hollywood, or a Silicon Valley IPO (not Facebook… not yet at least) are the best paths to one day owning a winery.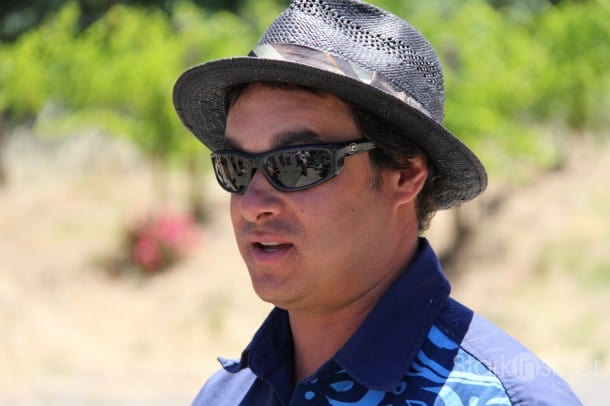 Because Dry Creek Valley purveyors are mighty interested in telling their "sense of place" story, there was plenty of food on day one to accompany the vino. And rightfully so. Family owned farms abound in the area, and their proximity to the towns and wineries makes for a perfect culinary handshake. Farm to table, wine country style, is about as good as it gets.
Stay tuned for the full series. I'll have my wine reviews up once I can decode all of my tasting note doodles and scratches. Plus: Sonoma travel tips, the Sonoma version of the Oakville Grocery Co., and even a recipe for Lemon Aioli.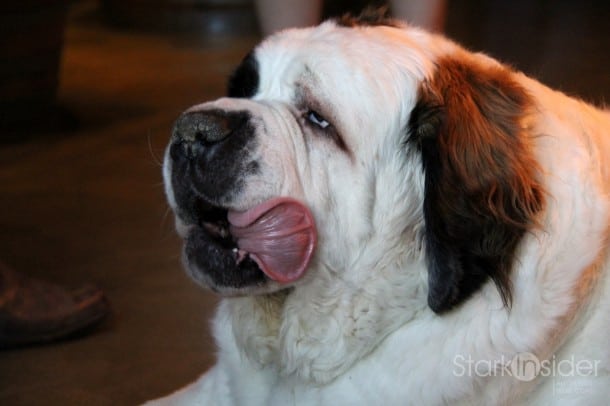 IN PHOTOS: Dry Creek Valley, Sonoma, California