If you love food and wine, let me tell you a little secret. There's a classy event called the Food & Wine Classic, held annually at the Montalvo Arts Center, which is located in the beautiful hills of Saratoga. Tip: make a note to attend. Now in its ninth year, what I enjoy about this event is it manages to be large enough — 21 chefs, 22 vineyards — without ever feeling overly-crowded. In terms of location, about the only other foodie triumphs to even come close to matching the gorgeous grounds, and (historic) surroundings, would be Pebble Beach Food & Wine (Carmel), SF Chefs (Union Square), and, to be fair, just about any event in Napa (or Sonoma!).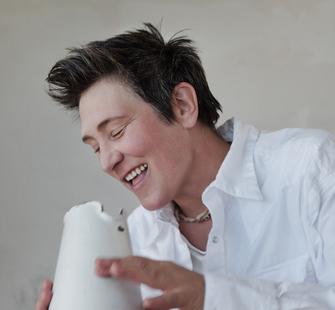 This is the same place where we interviewed (a tall, funny) Brian McKnight last year. If you're a fan of outdoor concerts you should also check out Montalvo. This year's summer line-up is, once again, broad-ranging and eclectic: k.d. lang, Al Green, Chris Botti, Dave Koz and BeBe Winans, Joe Walsh, and Joe Jackson.
Fortunately, we were granted permission to film this year's festivities. One thing I especially appreciate is the way organizers place tables throughout the historic villa and across outdoor spaces. So you could savor a croquette by Chef David Kinch (Manresa) up in the oval garden (hint: pair that one with Grgich Hills Chard) and then meander your way down through the spanish courtyard, through the main hall, and across the front veranda where you'd find the unbelievably, ridiculously good seared scallops by Chef Xavier Salomon (Ritz Carlton, Half Moon Bay).
So on with the show, here's the Stark Insider TV segment with highlight's from this year's Food & Wine Classic. I might need to replace my Vitamix with that "rabbit" press by Chef Josiah Slone (Sent Sovi)… but will it really help tone my biceps?
STARK INSIDER TV: Montalvo Food & Wine Classic IX