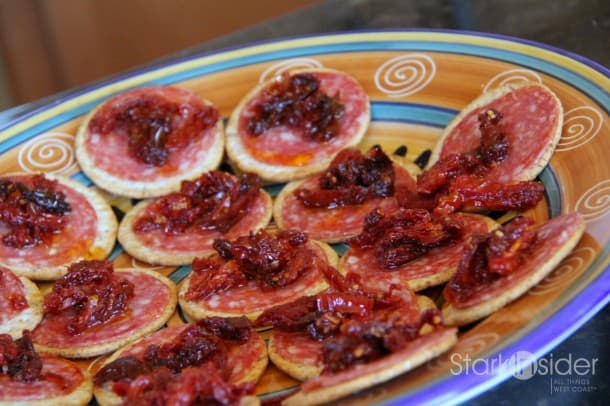 I always look forward to the Super Bowl. Everyone gets together, and I get to see a lot of friends and family I haven't seen in a while. The conversation is great, and so is the food. Madonna's Cirque du Soleil produced half-time performance should be a jewel of a performance.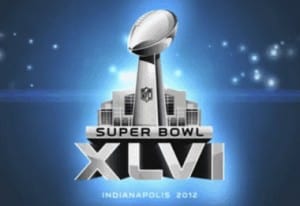 Oh, yes, there's usually a football game on too.
But no one is watching that because we're usually too busy talking up a storm about which mega-TV commercials are best. Will Matthew Broderick and his homage top the charts ?
I've rounded up some of my all-time favorite recipes here. What I like about these ones is (1) they are simple to make, (2) they are not your typical fried fare (nothing wrong with that!) so you can add some variety to the dishes, and (3) they are all Super Bowl tested and approved – meaning I get lots of smiles, thank-yous, and NO left-overs.
While no one can guarantee an exciting game at least you can field the best possible foodie spread possible!
Enjoy the Game!
Loni's California Kitchen – Super Bowl Recipe Playbook

This Caprese Salad is sure to be a favorite. In the words of Mia, "We took a traditional Italian dish, and we just spiced it up!"

Squeezed for time? Here is an idea that turns a ho-hum cheese and cracker plate into creation that had one of my guests exclaiming, "How gourmet!"

I love this recipe because it is easy to make, looks fabulous, and the saltiness of the salami paired with the sweetness of the sundried tomatoes is delight for the taste buds. The slight tartness of the sundried tomatoes also provides a nice contrast to the flavorful fatiness of the salami.

I've been perfecting my Yellow Chicken Curry recipe for the past two years, waiting for the moment it was ready to share with others, and here it is!

One of my favorites that I often selected was a cookie made up of two disks of buttery vanilla cookies, sandwiched between was a white creamy vanilla center.  What made it special was that one of the cookies had a circular hole cut out and a red jam center. Sometimes I would twist the cookie apart and punch out the red center with my tongue. Other times I would just bite in and try to get a little bit of the jam, cream center and cookie all in the same mouthful.

You'll love this recipe if you:

don't want to spend hours laboring over a "home-made" apple pie
love apples and hate to see the taste cluttered by too much sugar-sweetness