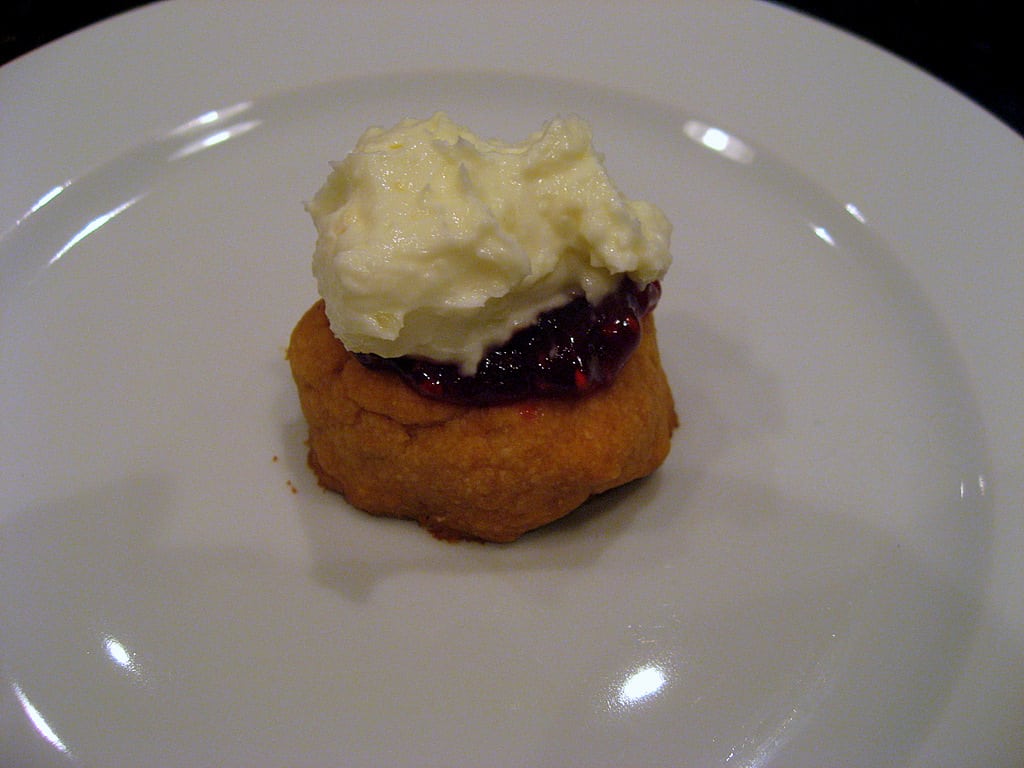 I distinctly remember in childhood standing on tip toes as I reached across the coffee table for a treat from the large dish of cookies and chocolates.
One of my favorites that I often selected was a cookie made up of two disks of buttery vanilla cookies, sandwiched between was a white creamy vanilla center. What made it special was that one of the cookies had a circular hole cut out and a red jam center. Sometimes I would twist the cookie apart and punch out the red center with my tongue. Other times I would just bite in and try to get a little bit of the jam, cream center and cookie all in the same mouthful.
This memory is the inspiration for these raspberry shortbread kisses which are wonderful with an espresso at the end of a dinner party, at your next tea party or with chilled champagne at a cocktail event.

This recipe only makes a small batch of these raspberry shortbread kisses (~ 8 servings) because you really want to have them freshly baked for each event, not stored for several days. I usually make a small batch and bake them in my Cuisinart toaster oven. If you have a large party, make multiples of this recipe to ensure you have enough kisses to go around.
'Memories of childhood delights' raspberry shortbread kisses

Lemon shortbread

5/8 cup all-purpose flour
2 tablespoon confectioners sugar
1 teaspoon finely shredded lemon peel/zest
1 teaspoon freshly squeezed lemon juice
1/4 cup butter chopped into small squares

Raspberry filling

homemade or store-bought raspberry jam

Cream cheese vanilla icing

8 oz of cream cheese
1/4 cup of butter at room temperature
1/2 teaspoon of vanilla extract
3/4 cup of confectioners sugar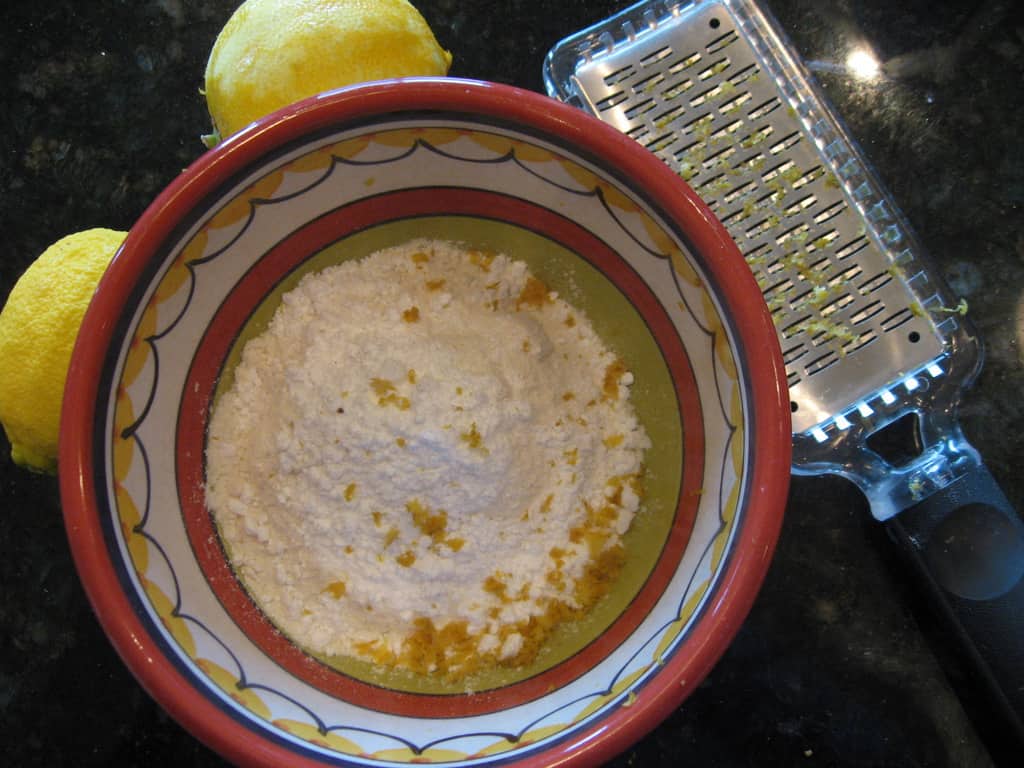 In a mixing bowl, combine flour, sugar and lemon peel. Slowly add the cut up butter and lemon juice with one hand and mixing the shortbread dough with the other by kneading it gently.
Grease the bottom of a ceramic pan (I just use my Emile Henry pie dish). Form small balls of the shortbread between your palms and place on the pan. Use your thumb to make a small indent.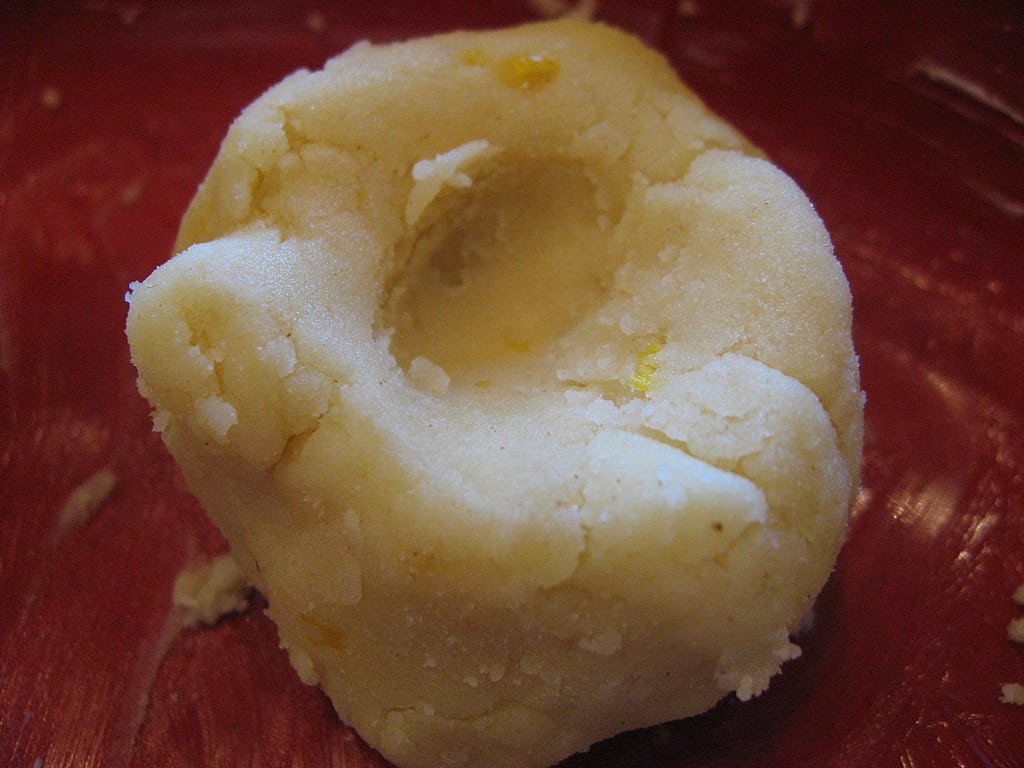 Bake these in the oven at 325 Fahrenheit for 25 minutes or until the top is a light golden brown.
In the meantime, in a small bowl, make the icing by combining the cream cheese and butter. Mix until smooth and then add the vanilla extract. Once a uniform color, slowly add the confectioners sugar. The icing should get nice and thick. Cover up and place in the refrigerator until ready to serve.
Once the shortbread is done, remove from oven, gently place each piece of shortbread on a place and scoop a dab of raspberry jam for the center.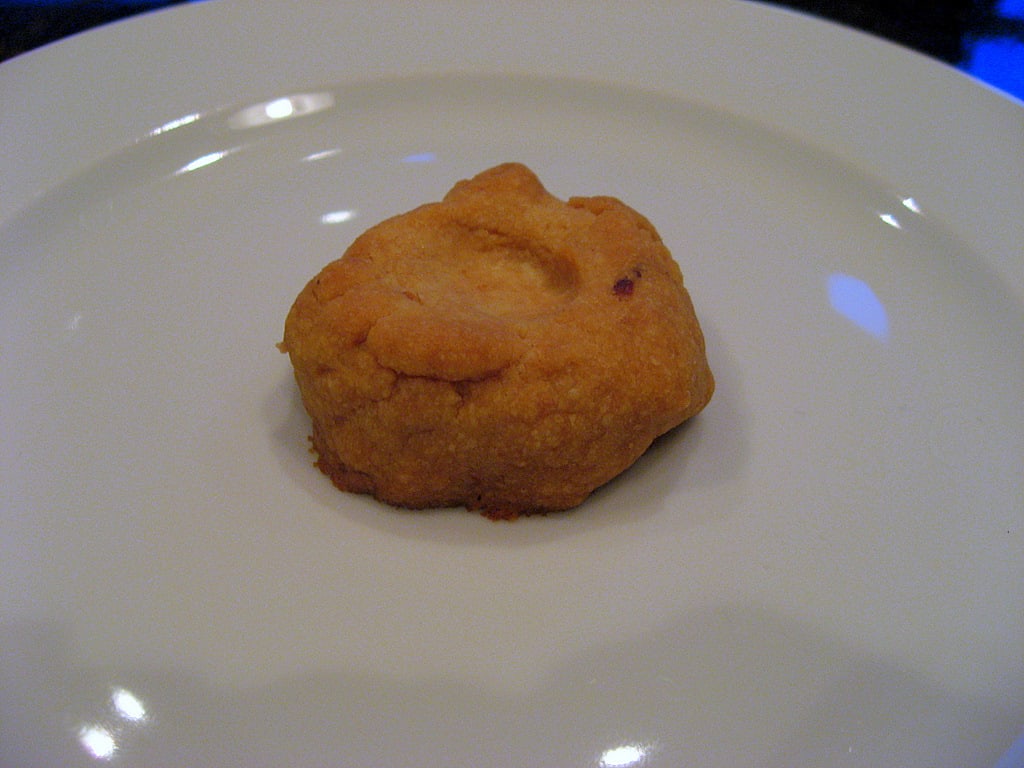 Once cooled and ready to be served, add a dollop of the icing to the top.
Voilà! One bite into these 'Memories of childhood delights' raspberry shortbread kisses and your guest will reminisce about sweet memories of their childhood too. Clint after having one of these confessed that one of his favorite treats in childhood was also shortbread with raspberry jam centers.