Thanksgiving brings family and friends around the dinner table, and reminds us of the important things in life and to be thankful, especially when surrounded by loved ones. If your celebration is anything like ours then you'll want to uncork some of your favorite vino too. It can take even the most spectacular roast to the next level when paired with a great wine.
If you are sticking to a traditional turkey — stuffing and mashed potato theme — a white with character such as a dry, oaky Chardonnay, a Riesling or Gewurztraminer with some residual sugar and good acid balance (most Rieslings created here and not in Germany tend not to be ultra dry).
However, my favorite pick of a wine that will stand up well from the start to finish of your main course is a red, a Pinot Noir with subdued tannins, especially if you love your turkey gravy as much as I do. If you have a large dinner, I suggest you have at least 2 reds and 2 whites on hand.
Tip: you can expect to get about 4-6 glasses per bottle of wine.
Nice balance of minerality with some (not too much though!) creaminess courtesy of the 14-month aging (100% French oak, 86% new oak).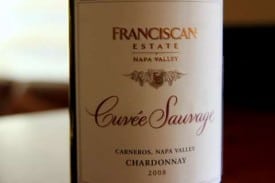 On the nose you get light tropics: green apple, citrus notes. The finish lingers a bit more than I'd like which is why I really recommend it as a pairing wine. 100% Chardonnay. 1,448 cases. $40.
Dusty, earthy, tobacco with black cherry on the palate.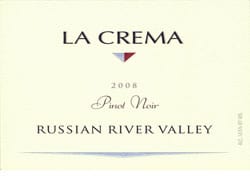 Balanced with enough tannins to keep the flab away. Look for it for under $20 at your local retailer including Trader Joe's. The '08 was another strong year for Sonoma Pinot. La Crema also makes a nice Chardonnay for about the same price. 4,700 cases produced. 100% Pinot Noir. 100% Russian River Valley. 10 months in barrel (98% French, 40% new barels). $38.
Crisp, structured white.  More floral, less buttery (win, win). Peach, lemon.

Might be harder to find than your typical Chard (only 272 cases), but it's a Clone 76/Dijon 809 work of art. Just enough creaminess, and the tannins give it that underlying strength. It's anything but flabby. Bottled unfiltered. 272 cases. 94 pts. $48.
Petite Sirah is not a date wine, unless you like purple teeth. But that's largely why I like it; bold, lots of blackberry and espresso. And there's a nice structure thanks to the acidity which never results in — over-used expression alert flabbiness; that juice-like quality that results from lack of tannins.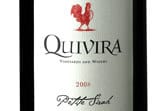 Dry Creek Valley in Sonoma is a good place to start when you're looking for a good Petite Sirah. A boutique winery (just 417 cases of this '08 were produced), this Quivira might be a challenge to find (start on their web site), but it's well worth seeking out. 18 months in French and American Oak, 417 cases, 88 pts. $26.
What is it about that Rutherford dust? Look no further than this Conn Creek to find out why this AVA is so magical.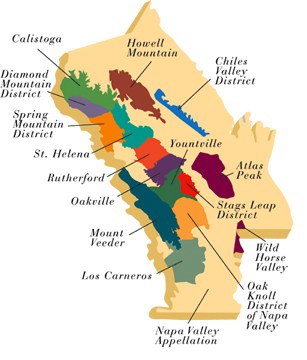 One of my favorites was this Conn Creek sleeper by Mike McGrath. At only $45 it was second cheapest of the lot. Unfortunately according to the notes it won't be available until spring 2012. Still, it's my value pick. It has a nice amount of red fruit (without going Skittles crazy). I like the vanilla, and found the minerality/stone on the nose to be keen stuff. $45, 200 cases, spring 2012.
Splurge
Some of my favorite California labels for a splurge include: Tor, Harlan Estate, Silver Oaks, Etude, Stags' Leap, Opus, Caymus and Scarecrow.