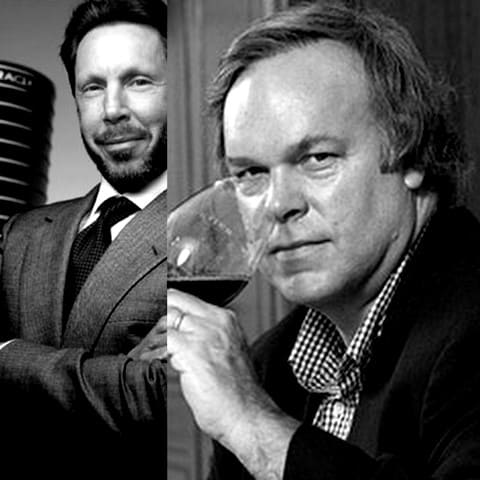 In the world of tech, succession planning is grand spectator sport. There was Bill Gates/Steve Ballmer at Microsoft. Before that there was Steve Jobs/Gil Amelio et. al./then Steve Jobs again at Apple. Some of the best are yet to come, like Larry Ellison at Oracle, and, yet again, Steve Jobs.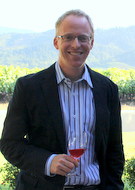 The question is always the same: can success (and in the case of Larry, God-like gusto) continue unfettered in the throes of change at the very top?
Now it's the wine world's turn.
With Robert Parker, unquestionably the world's most powerful wine critic, about to step aside, all eyes are on Antonio Galloni, a 40-year old banker. Parker has anointed him as an heir apparent of sorts, and Galloni's scores and palate will become the voice for the esteemed Wine Advocate newsletter.
Imagine Oprah handing the reins to her show over to Orinda from Des Moines, Iowa.
Or how about if Martha Stewart hung up the clogs, retired the cupcakes, and appointed Mary Smith of Jacksonville, Florida as the new face of her $250M empire.
Granted the comparisons aren't exactly apples-to-apples. The Wine Advocate has had multiple reviewers for many years now. Nevertheless it's a brand in transition, and possibly the most significant news in the wine industry in three decades since Parker started his newsletter in 1978.
As the Chron's Jon Bonné writes in an article on life after Parker, "and so a nervous industry is reading tea leaves, trying to understand how its fate could be cast by a younger critic who has more experience reviewing wines from Italy and Champagne, both of which Galloni still covers for Parker's influential newsletter, the Wine Advocate."
At stake is a wine rating hegemony that includes Parker, and Wine Spectator (WS) and Wine Enthusiast (WE) magazines. Can it survive on only two legs?
A motley group of "revolutionaries" (Score Revolution: Mr. Parker, tear down this wall) that includes noted winemakers, writers and social media mavens see it as a chance to topple the apparent unseemly power that has come from the 100-point wine system championed to great effect over the years by TWA. It is now the de facto standard for consumer guidance.
More Stark Sips:

Are wine drinking windows accurate?

A Day in the Dust – '08 Rutherford Cab tasting report

Rosé Wine: Don't believe the hype

Go ahead, make my wine! (aka 'Winegrowing in Monterey')
It's doubtful that the Parker influence will fade away. With influence comes power. And with power comes money (queue clip from Scarface); likely, scores of nubile groupies too. And who in their right mind would want to throw all that away.
According to Bonné, Galloni's scores will start appearing later this month. Meantime, an entire industry awaits. The questions abound:
Will the 100-point scoring system still matter?
Will winemakers change their styles in order to appease a new palate?
Will consumers care?
Will a new voice — perhaps of the social media generation — emerge as Parker 2.0?
And most importantly: who'd win the arm wrestle, Larry Ellison or Robert Parker?