The adventure begins…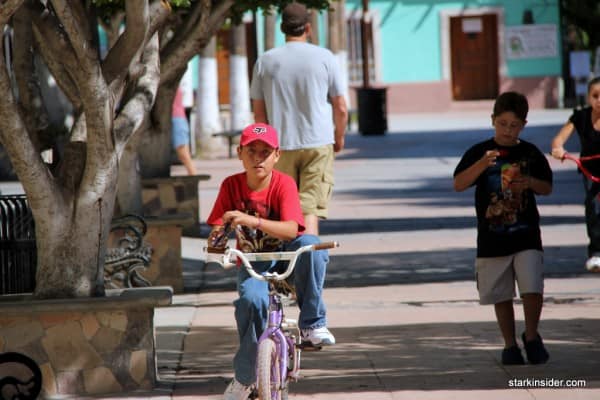 This is Part 2 of a special Stark Insider travel feature by Clinton Stark, who spent 10 days in Loreto, his latest adventure in the small fishing village on the coast of the Baja that stirred (but did not shake) his soul. Parts 3-5 will be released each day this week.
The Baja has a way of seducing. It's a mysterious land, no doubt aided by its spectacular landscape. Led by the foreboding Sierra de la Giganta mountain range running across its spine, the Sea of Cortez to the east and bound by the Pacific Ocean, it is nature unleashed. Many, though, are not even sure if it's a country, a state, or simply a rustic version of Florida for those of us on the west coast. Well, this part is easy: the Baja is part of Mexico. Two states in fact, Baja California and Baja California Sur, constitute the narrow penninsula most famous perhaps for the Baja-1000, Cabo San Lucas, and world-class marine life… not to mention surfing, tacos, and an emerging wine country in the Guadalupe to the north.
It's no wonder that visitors from all over the world fall in love with its rugged beauty.
I spent the last 10 days in Loreto, a small fishing village located about two thirds down the Baja, and thought I'd share my thoughts, photos and stories on the adventure — and, assuredly, it's always an adventure.
A pretty place, Loreto has increasingly become the focus as a model for the future of Mexican tourism.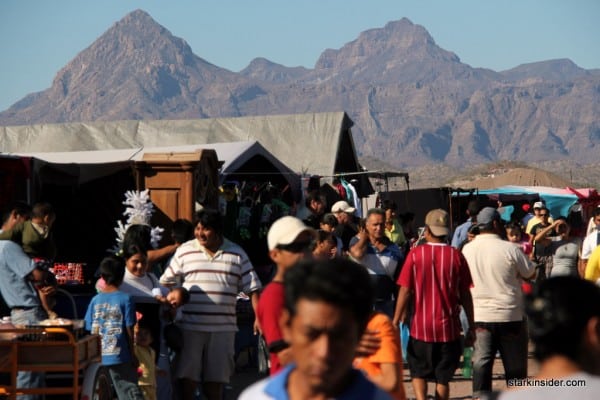 In 2006, my wife and I too was seduced by the Baja mystique and purchased a small casa in a development that would become known as Loreto Bay. Located twenty minutes out of town, it was to be a master planned community like no other. Not a standard mega-resort, it would be sustainable ("tread lightly") and feature walkable neighborhoods, devoid of cars and the standard trappings (as the sales people were wont to remind us) of the über-nouveau resorts you might find in Cabo San Lucas, the most famous of the Baja tourist destinations, located about six hours to the south.
Like all real estate projects, Loreto Bay was crushed by the economic downturn. In addition, the original developer — arguably better at sales and marketing than construction — went bankrupt, and is continually the subject of rumors (and lawsuits) about mismanagement.
Fortunately, thanks to a robust contingency of home owners (the majority hailing from Western parts of Canada and the U.S.), what I saw over the last ten days was testament to a strong community, working together, to overcome the odds of seeing a project through to completion. Thanks to an investment by successful Mexican developer Homex and Fonatur (the Mexican tourism organization), Loreto Bay (and other developments in the region) appear to have turned the corner. It's too early to say the future looks bright, but compared to just a year ago, all signs (construction activity, air lift, the local economy, tourism) are pointing in a positive direction.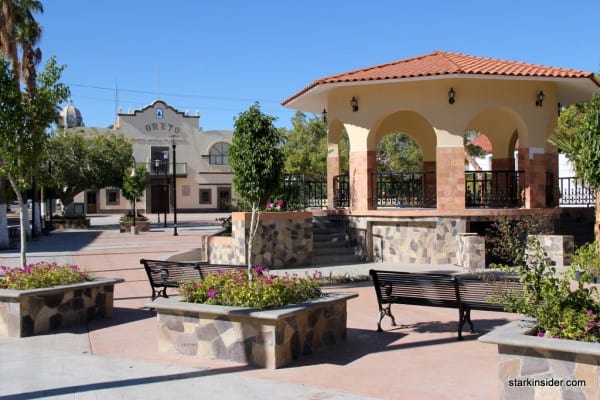 In addition, the little town of Loreto is growing up.
A dichotomy of sorts, it continues to carry its history as the first mission of the Baja proudly. Its roots as a fishing economy are evident too, with tackle shops and boating facility prevalent.
But there is a nouveau Loreto emerging which so far co-exists quite elegantly with its storied past.
Driven by a new class of young entrepreneur — many Mexican, and some from South American countries — small shops that would look right at home in upscale parts of Silicon Valley, such as Los Gatos for example, are sprouting up on street corners across the tiny downtown core. On this trip there were at least four new shops that had opened since my last visit in late 2009: a bakery, a coffee shop, a trattoria, and a tapas wine lounge. Mind you, nothing (thankfully) will soon replace taco stands — does Loreto have the best fish taco in the world? But there is a quiet sophistication emerging that dovetails neatly with the past that promises, at least in the humble view of this observer, to make the town like no other in the Baja, or even Mexico for that matter.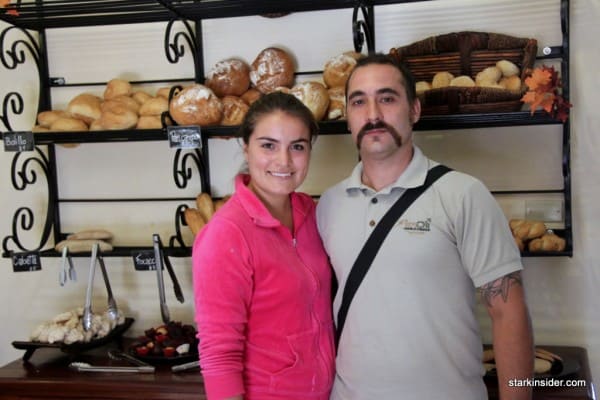 This is the first of a five part series chronicling my observations of Loreto, the Loreto Bay development, and the experience of buying and owning a home in the Baja. Look for a new part each day this week, along with more photos, stories and updates along the way.
Part 1 – The Loreto Bay Development
OK, let's answer this one up-front. Is the Loreto Bay development alive?
Yes. Very much so. The original developer (The Trust for Sustainable Development or T.S.D.) is out of the picture, at least in terms of day-to-day construction. The shell company still exists, and there is still a question of how many assets (if any) the company owns. Regardless, on the ground you'll see scores of workers across the development finishing homes and starting new homes. There are at least a few cranes (an unusual site!) in Loreto Bay.
Home owners are living in their homes, vacationing in Loreto, and enjoying some beautifully finished neighborhoods (notably in the first phase called "Founders' Neighborhood").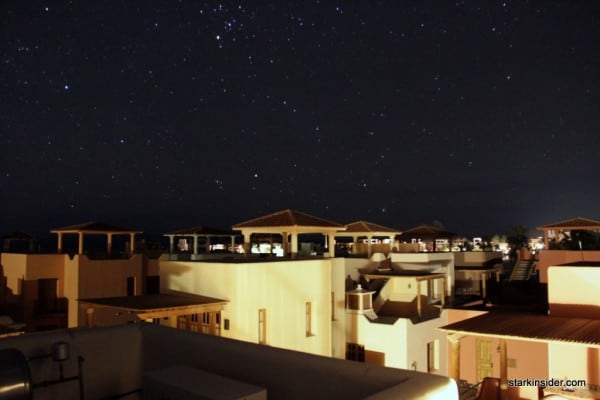 Have real estate prices dropped?
Absolutely. No doubt, most who purchased a home circa 2005/2006 have seen a 30-50% drop in price. If you're considering an investment in the area, now is the time to act. The HOA is well organized and strong, and the development continues to expand. With Homex planning to build nearby (and having purchased additional assets in the community including, at least according to word on the ground, the two unfinished condo buildings) there is the potential for scale and stability.
Homes in Loreto Bay now start in the $200K range (US dollars) and go up from there, typically to $400K or so depending on lot, floor plan and options.
What about amenities – are there any stores, or restaurants in Loreto Bay?
Stores, yes. Restaurants, no. There are also no bakeries, cafes or Best Buys for that matter. Baja On-site, a small corner store, is conveniently located on the paseo, and offers most of the items you might find at a 7-11, plus additional goods that new home owners will appreciate such as pillows, coffee machines, etc. An electrical store is now open. In addition, there are several furniture showrooms.
For just about everything else you'll need to head North on Highway 1 for about twenty minutes in to town.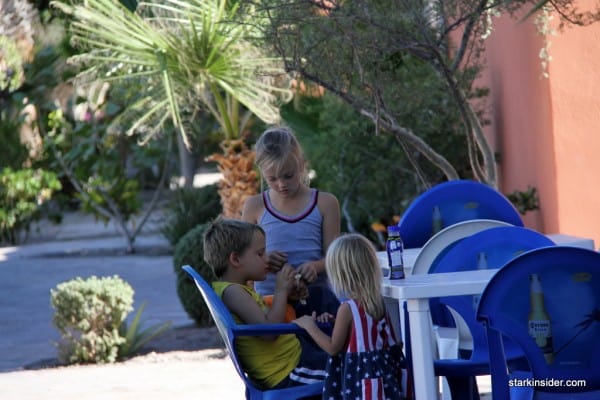 How do I get to Loreto?
If you want to channel your inner Larry Ellison, try racing a yacht down the Pacific, then get on a Baja-style buggy and power drift your way across mountains and deserts before you arrive hours (possibly days) later at Loreto. Or, do what most of us do, and buy a ticket on Alaska/Horizon out of LAX.
Air lift is always a hot topic. It's a chicken and egg. The more lift, arguably, the more ways people can get to Loreto, and hence the more potential for tourism. However, before more flights are added, of course, existing ones must be at (or close to) capacity. A classic issues of supply and demand. There are many other factors at play, but the bottom line now is you can get to Loreto on a flight, seven days a week — and this wasn't always the case.
Many drive, sometimes caravaning, from San Diego. It's not uncommon to even see license plates from Alberta, Orgeon, and Washington as many make a journey of it.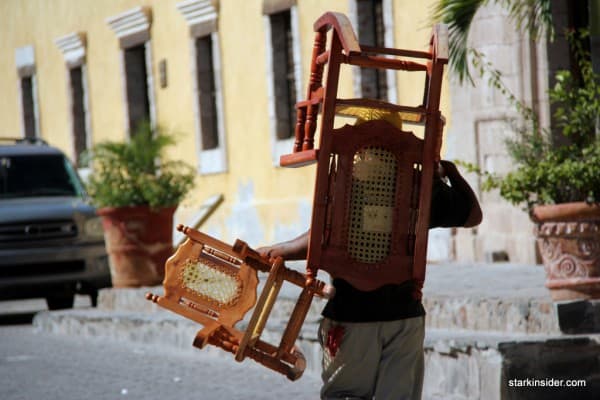 I heard Loreto Bay is sustainable. What does that mean?
Fair warning before I answer this one. First, I'm all for the environment. Sure, we need it, no? We have solar panels at home here in Silicon Valley. We recycle. We plan to buy a hybrid for our next car. Sure, we're far from perfect. So it's easy to be critical. But when it comes to the whole notion of "sustainability" at least related to what you might've heard out of Loreto Bay Company, I say: good on you marketing department. What other marketing team in the world could sell the idea that a massive development (remember, original plan was for over 5,000 homes) could make the environment better… that it could leave the land and local ecosystem in a better state? You know, because things like digging the land, running power underground, changing the water table, puring concrete all over the desert, etc. are all things that contribute to sustainability.
There were smart people involved who did, in fact, make some good decisions related to the environmental foot print of Loreto Bay. But again, in my humble view, sustainability as related to the Loreto Bay Company was a monster marketing coupe.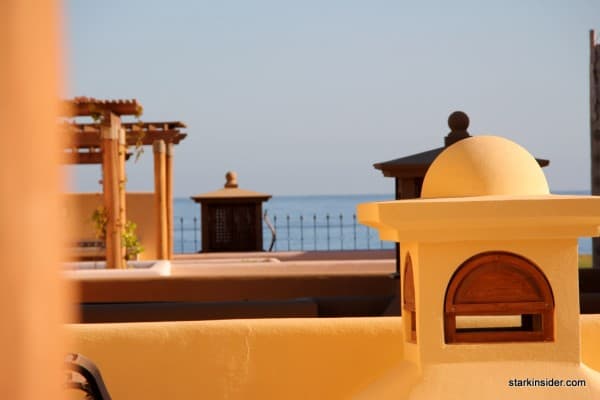 What do you do in Loreto?
Fish
Whale watch
Take a day to head over to the San Javier mission
Explore cave paintings
Sweep dust
Enjoy fresh tortillas
Search for the best fish taco in town
Head to the islands (Coronado for example) for a dreamy day on white sand beaches
Snorkel!
Bike
Rent a 4×4 and cruise the Malecon
Margarita time
Practice your Spanish
Take some Zumba lessons
Re-paint your home that turned out to be "Mexican Primer" – not Sherwin-Williams "Gardenia"
Head to La Paz for the day
Have a beer shoot out: Tecate vs. Modelo vs. Corona vs. Pacifico
Get involved with the community: support Animalandia, Eco Alianza, and other local non-profits
Stroll the downtown shops
Siesta!
Coming up: inside a Loreto Bay home, the Farmers' market, updates on the Paseo (main roadway in Loreto Bay) and the town of Loreto in photos.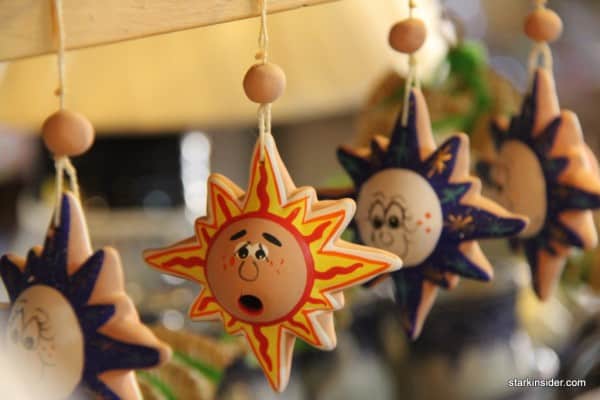 Next episode: Loreto, Baja Part 2: The little town that could

* Some names have been changed to protect the innocent, and possibly even the not so innocent. I continue to go by "I.

Creative license applies.