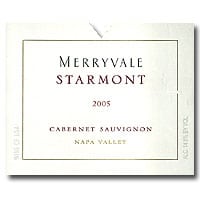 There are plenty of great wines out there. Recently I read that it's now less about choosing a bad wine then a boring wine — suggesting wine-making has progressed to the point where a respectable label should give you at least an acceptable showing. Of course, in practice this is not always true. But the point is well made.
Today I did a tour of the wine sections at Costco and Trader Joe's to see how inventory and selection were progressing.
Costco had the standard selection in the back, with a decent variety of California whites and reds, as well as some International selections. If you like a wine and see it at Costco, as I've said before, buy it. Likely it will be the best possible retail price for that wine. For example, the Merryvale Starmont Cab (one of my favorites) is always $2 less at Costco than Trader Joe's.
Trader Joe's, at least at the Almaden location in San Jose, appears to be expanding its wine selection, visibly allocating increased shelf space over the past months.
For those who can't get to wineries, don't fret. There is no advantage to buying direct. In fact, you will usually end up paying more for the same wine than you would at somewhere like, gasp, Safeway. It's true. And many people still don't realize that.
However, visiting a winery does give you the ability to taste several wines at once. Also, many times special label or reserve selections are only available direct, and not in retail stores.
Okay, so here are my weekend wine picks. Keep in mind that there are many others I could recommend (Stag's Leap, St. Francis, Clos du Val… the list goes on), but I wanted to keep the focus, given another fun Dow Jones week, on the under $30 crowd.
Trader Joe's: Top Wine Picks
Costco: Top Wine Picks
Kim Crawford Sauvignon Blanc 2007 (87 pts, $11.99, review)
Evil Cabernet Sauvignon 2006 (85 pts, $8.99, review)
Merryvale Starmont Cabernet Sauvignon 2005 (89 pts, $17.99, review)
Kaiken Malbec 2006 (88 pts, $8.99, review)
Liberty School Cabernet Sauvignon 2006 (84 pts, $15, review)
La Crema Chardonnay 2007
QUICK LINK: All StarkSilverCreek 'Wine Reviews'
QUICK LINK: All StarkSilverCreek 'Stark Sips' tasting notes