At first blush I wasn't sure if this was a new machine, or simply a standard marketing email.
But, it is indeed true: Gaggia has released a new line of espresso machines.
The legendary Italian company calls the new, compact machine the Espresso Deluxe. Available in four colors (Storm Grey, Riverway Green, Stone Black, Lava Red), Gaggia appears to be appealing to the growing market for home baristas.
Like the iconic Gaggia Classic Pro, the semi-automatic is 100% made in Italy and features a simple button layout and small footprint. However, there are some differences that might make this a compelling choice for those looking for a home espresso experience with a touch more capability than that of an entry level alternative.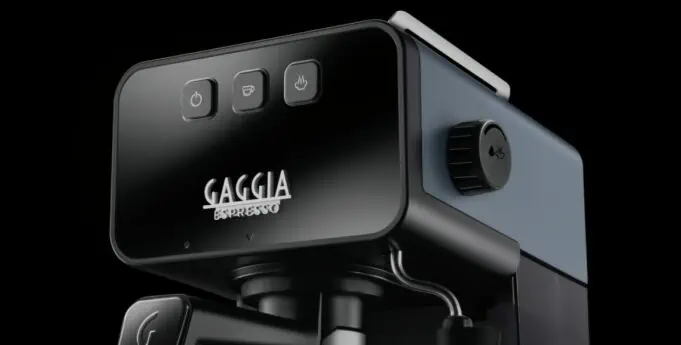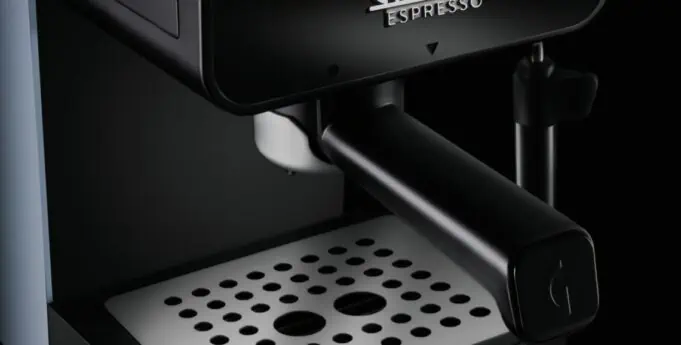 Most notably the Espresso Deluxe features PID. That typically results in better temperature stability at the group head — a fundamental key to brewing consistent espresso shots. Classic Pro owners know that without PID you need to often "temperature surf" to bring the temperature up or down as needed to either brew or steam. With PID you don't need to worry about all that time consuming inconvenience. Instead you can expect the machine to maintain temperature stability within a much narrower temperature variation threshold.
Other features of note on the new Espresso Deluxe:
Automatic pre-brewing
53mm portafilter
Articulated Pannarello steam wand
2-position drip tray
Memo function — to program volume
In addition, it's made of stainless steel and the buttons on front are backlit.
The water reservoir comes in at a decent 1.2 liters. And the machine will automatically kick-in to standby mode after 30 minutes.
In terms of availability, from what I can tell from the corporate Gaggia web site the only place to buy the Espresso Deluxe is directly from Gaggia itself. However, I can't find it listed anywhere. Which I find odd since why send out a marketing email for a new model that doesn't have a price or a distributor? Also, US-based distributor Whole Latte Love who is a long-standing Gaggia supplier doesn't (yet) have the machine listed on its site either. Maybe that will change soon.
Of course it's also possible the Espresso Deluxe is targeted for specific markets, which, perhaps, does not include the U.S.
What to make of the Gaggia Espresso Deluxe?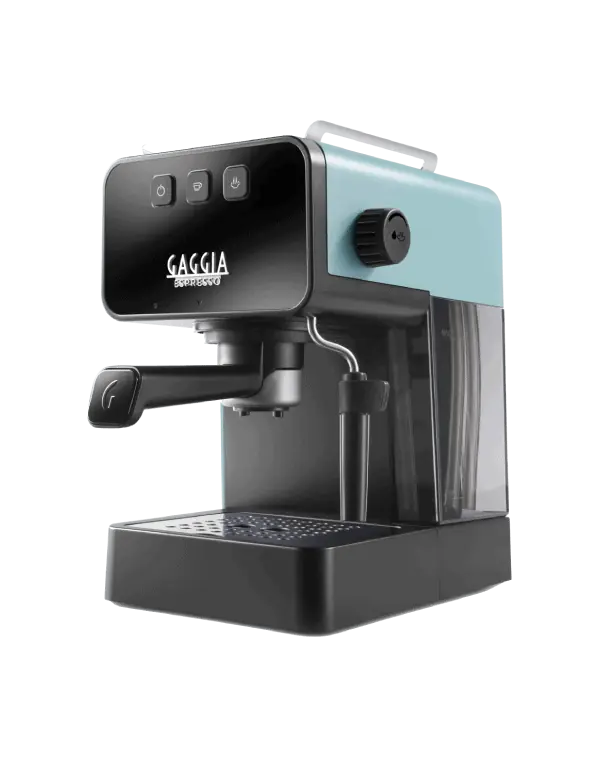 In any case, this is an interesting, if slightly curious, product.
PID is the headliner. And that immediately places it in competition with the likes of the relatively new (and popular) Profitec Go which also has a PID and is priced at $999 USD.
However, I find it curious as to why Gaggia added PID, but then went with the relatively rare (outside of Breville) 53mm size for the portafilter. Further, the Pannarello wand is something typically found on beginner machines and is eschewed by most experienced home baristas. So you have a mix of pro features (PID) with some decidedly targeted at the entry level (Pannarello, 53mm).
I do like the idea of the 2-position drip tray, which makes it easier to accommodate taller glasses when needed. I found to get better clearance on the Classic Pro I had to order a custom, shallower drip tray from Etsy. That did the job well enough, but I'd prefer a factory solution like the Espresso Deluxe apparently provides.
In any case if you're a Gaggia fan and in the market for a new semi-automatic espresso machine it's worth at least keeping an eye out for and researching to see if it makes your short list.