11.28.2018 UPDATE: Fi is officially here for iPhone (5S or newer). You can sign up here. Also, Google has renamed and re-branded the service as simply Google Fi. To activate Fi on an iPhone, insert a Fi SIM, download the Google Fi app, and follow the instructions. You'll need to add these entries for APN and MMSC to your cellular data settings and then restart the phone: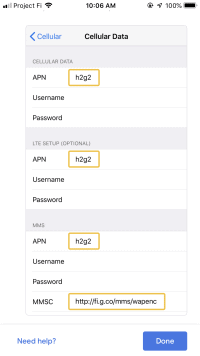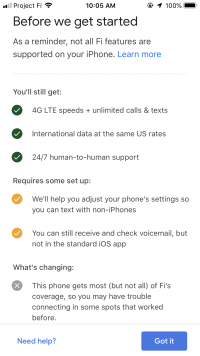 Some great news for consumers looking for low-cost, flexible cell service.
According to The Verge (and Droid Life), Google has announced that its (superb) Fi cell service is coming to the Apple iPhone. Samsung and OnePlus will also be supported this week.
Typically, supported Fi phones were made by Google (Pixel) or a handful of partners (like Motorola). By opening the service up, in particular for iOS devices like the iPhone, Google will be greatly expanding the addressable market for its nascent cell service.
Not that Fi doesn't already work on unofficially supported devices.
I've been running Fi on an old iPhone 7 Plus for a few years now. I first had to activate the Fi SIM on a supported Android Phone. After that was complete, I simply popped out the SIM card and inserted into the iPhone. Everything worked as expected. Well, almost everything.
Though you'll get mobile calling and data there's been a few gotchas in the past when using Fi on an iPhone.
For one, you'll only get service via T-Mobile towers. Unlike Fi supported phones such as the Pixel, Pixel 2 and Pixel 3 which have a feature called "carrier aggregation" which automatically locks onto 3 carrier services (T-Mobile, Sprint, U.S. Cellular) the iPhone will only use T-Mobile for its service, hence somewhat negating the benefit of Fi in the first place.
Another issue with Fi on iPhone: MMS and voicemail.
When texts and voicemails come in, I get error messages on my iPhone 7 Plus. They still come through. But, for whatever the reason, I get nasty error popups.
Hopefully by the end of this week with official iPhone support from Google this will be a thing of the past.
By far my favorite thing about Google Fi are the rates.
Google charges a base of $20 per month and $10 per GB. That caps out at $80 per month thanks to a new "Bill Protection" feature introduced earlier this year. Since I'm on wi-fi almost all of the time in the studio my bills are typically around $40 USD or so. Pretty cheap.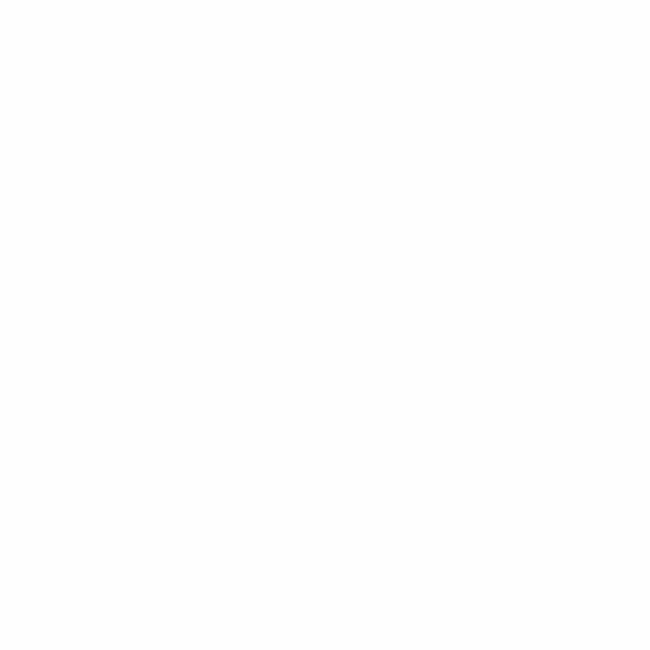 Essentially you're paying $80 for unlimited cell service. Well, almost. At 15GB Fi will throttle your speeds. You can either deal with it until your next billing cycle kicks in, or pay $10/GB as needed. Either way, do the math, and you'll likely discover that Fi is a pretty sweet deal. Add in the bonus of being able to get additional data-only SIMs for free that you can pop into other devices like older handsets and tablets, and there's even more value.
Also, in addition to the absence of contracts, I really, really LOVE Fi's international rates.
You pay the same rate as you do at home. What?! Yep. This is so not 1998.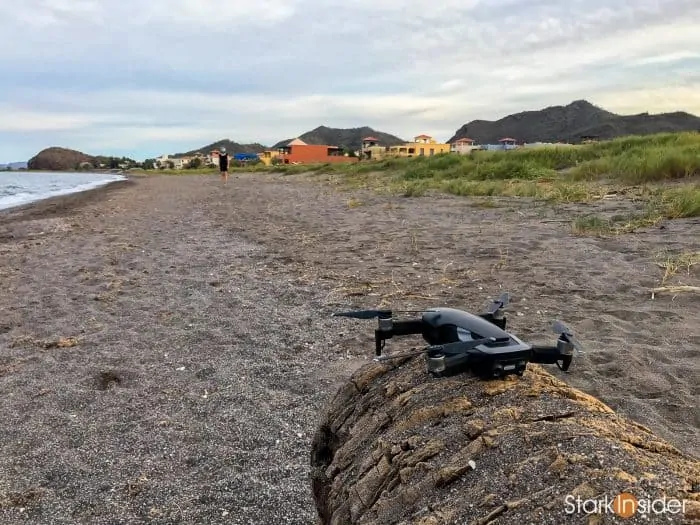 I was recently in Loreto Bay (Baja Sur, Mexico) for a few weeks. Amazingly, I got blazing Fi speeds from the local T-Mobile tower. I was in a farmers' market in the middle of nowhere flying a DJI Mavic Air drone shooting video for Stark Insider, and getting download speeds of 18Mbps on my iPhone 7 Plus with Fi. I was blown away. And, still, paying only $10/GB.
My wallet thanks the lucky stars for Google and Fi. With official support for iPhone it gets even better.