Canon EOS 80D.
It's one of the best new cameras released this year. Now you can snag one at a significant discount.
If you're looking for an all-round, rugged, reliable DSLR the 80D should be on your short list. Video shooters will appreciate Canon's best-in-class Dual-Pixel Auto-Focus. With that killer feature, you can simply touch the LCD to lock-in on a subject, the 80D will do the rest, and track it as it moves about the frame. It's the sort of thing that enables you to capture shots that would previously be impossible.
I've been shooting videos for Stark Insider on Canon DSLRs for about 10 years. A Canon Vixia camcorder got me started. From there I moved to the Rebel T2i (a landmark DSLR in my estimation), then the EOS 60D (good), EOS 70D (very good), to finally, the new EOS 80D (superb). In the 80D it would seem Canon has refined everything it learned over the last decade or so about APS-C cameras. Everything is that much better: the sensor, the processor, the image quality, the auto-focus, the burst rates, etc.
Here's a few examples of videos I've shot on Canon DSLRs over the years:
Videos Shot on Canon DSLR
Art-Doc: Wrong's What I Do Best – San Francisco Art Institute
Travel Segment: Treebones – Glamping in Big Sur, California
Music Video: Best's So Lonely – Nightwalk San Francisco
Here's some other thoughts I've had on the 80D in case you want to dig deeper:
Canon EOS 80D Articles by Clint
Canon EOS 80D: Substantial Price Cuts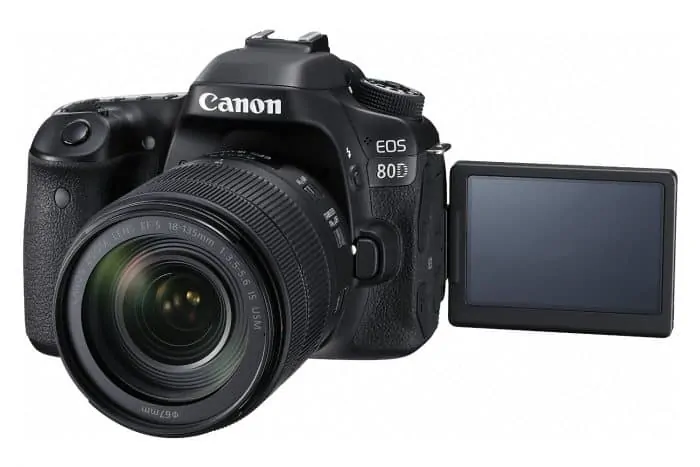 For those ready to make the jump, now is the ideal time. You'll be paying far less than I did for an 80D, and will be getting a camera kit ready to go out of the box (though you may want at least one extra battery).
The Canon EOS 80D kit (with superb 18-135mm IS USM telephoto lens) normally retails for $1,799 (USD).
Good news!
Amazon has dropped the 80D price substantially — likely to compete with its well-regarded mirrorless competitors such as the Sony a6500 and Panasonic Lumix GH4.
In my books, that's a great deal for a great camera.
Canon EOS 80D:
What Others are Saying

Serious about video? Consider the Video Creator Kit which includes the superb Rode Video Mic GO shotgun microphone.

Digital Photography Review (84%): "Overall though, the 80D is a great choice for enthusiasts seeking a still/video hybrid camera for documenting everyday life, like time spent with friends and family."

Digital Trends (8 out of 10 / Editor's Choice): "The 80D is a nice step-up for entry-level Canon Rebel DSLR users, but the enhancements are also worth considering if you own the 70D or other older enthusiast-level Canon DSLRs. We highly recommend it for enthusiasts as well as those looking for a relatively affordable photographic tool they can grow into."

Photograpy Blog (4.5 out of 5): "…the versatile and intuitive EOS 80D is an all-rounder that's very easy to like."
Friendly reminder: the camera is just a tool.
At the end of the day everything else is likely far more important in nailing a product that looks great and that tells a compelling story. Lighting. Composition. Acting. The script. Craft services! (or pizza for your buddies). Soundtrack. Lenses and cinematography… it goes on and on. Whichever camera you have — even your smartphone — will enable you to develop all those skills. My guess is the sooner you start practicing, the quicker you'll make mistakes, and the better you'll ultimately become in developing your skills.
Happy shooting!
Buy/Research Canon EOS 80D DSLR: