Stark Insider continues its West Coast music coverage with Australian band for KING & COUNTRY. Other interviews have included Colbie Caillait, James Bay, Matt Nathanson, Bea Miller, and Melissa Etheridge, among others. Check out the SI YouTube channel for new episodes.
It's not over yet.
Not by a long shot.
If you're Joel or Luke Smallbone, you've got to feel pretty good about a career that just enjoyed its 10th anniversary. Their band, For King & Country, has a sound as eclectic and exciting, as its message is inspiring. Proof point above: just push play.
The Australian natives, now based out of Nashville, swung through Napa recently, and life has not been the same since. Those fortunate enough to be in attendance surely won't forget that evening. It all went down a the Uptown Theatre in downtown Napa. There For King & Country took to the stage on the second day of the increasingly impressive and influential Live in the Vineyard music festival. From the opening song, the charismatic brothers had the audience in the palms of their hands. It's not supposed to be that easy. One trick: jump into the crowd, and work your way through while high-fiving eager fans, and leading an energetic sing-a-long. Not over yet! Not over yet!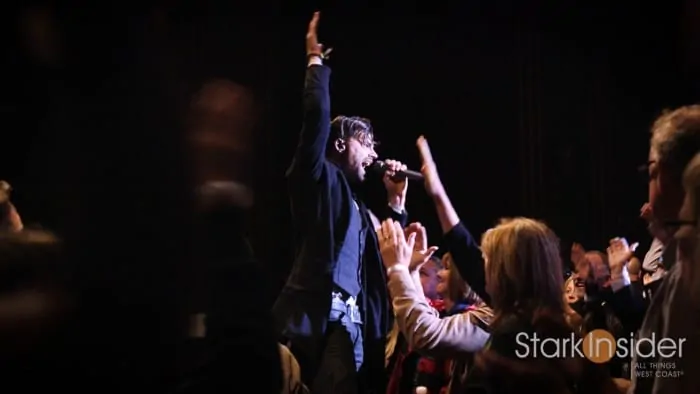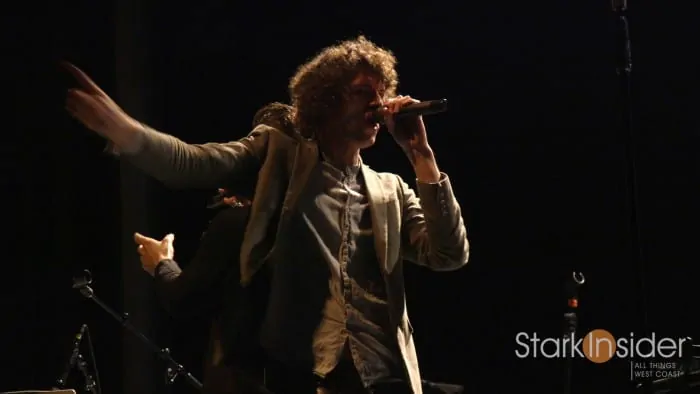 I've met up with a lot of bands over the years as we continue to cover the West Coast music scene here on Stark Insider, but For King & Country ranks right up there among the best. Could it be those accents?
"One thing I love about music is someone can play a chord, and something can pop into your head and you can 'Ha, we've got an idea!' and three minutes before you had nothing," says Luke Smallbone. "There's something, that high, that rush. It never gets old."
Thanks to a strong debut album, Crave, and an even more successful follow-on, Run Wild. Live Free. Run Strong. (this is band — for KING & COUNTRY — that loves to go crazy with stylized titles), their fan base continues to grow. Two Grammy Awards in 2015 followed. As did an appearance on Jimmy Kimmel Live! and multiple tours across the States.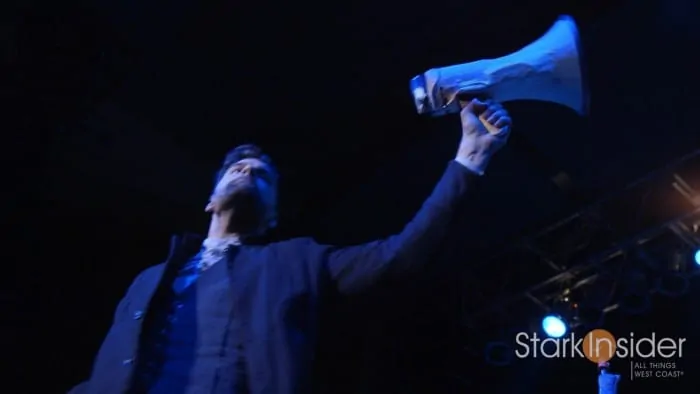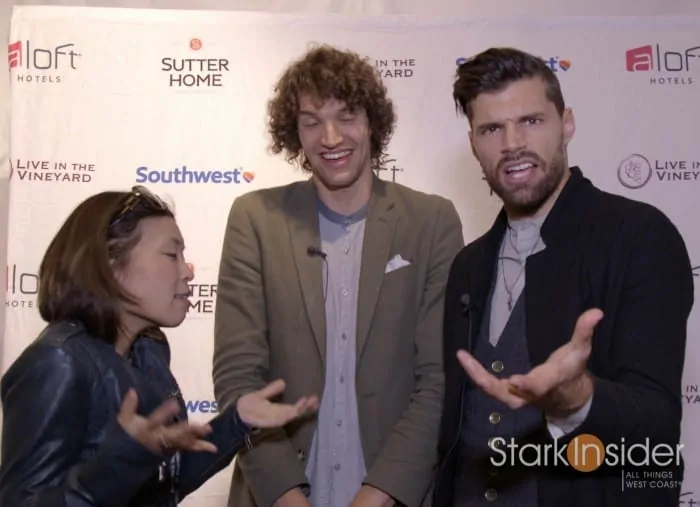 Take a listen to their music, and try not to be energized. It's practically impossible. If you're so lucky to have the opportunity do try to catch them in their natural habitat: live in concert. For King and Country is part of the Winter Jam Tour, and will be stopping by Canada's Wonderland in Toronto this summer, in addition to a sleep-deprived schedule that will see them travelling non-stop through the end of the year.
Here's the Stark Insider interview. Watch as I meet up with the charmers before they hit the stage at the Uptown.
And… is a car really a gadget…?
Well, this I know for certain: it's not over yet. Lucky us.
WATCH: For King and Country – Interview Live in the Vineyard