Refined. That's how I'd describe the evolution of both Android handsets and the Android operating system in 2015. Game changers? Not so much.
But we did see fingerprint sensors go mainstream, higher performing displays make their way into even mid-range devices, better security (Google issues monthly Android security patches — great news), and the emergence of stellar low-cost, no-compromise Android phones (hello Moto G).
Overall it feels as if Android hardware and software are working better together. Harmony, a wonderful thing. Perhaps the Android experience is the best it's been yet (Google: please don't mess up Do Not Disturb again…).
So, when it comes to picking the best Android smartphone of 2015, it's the little things that count. In my estimation at least, not one phone this year jumped massively ahead of the pack. Chalk that up to, again, the Android ecosystem maturing, and OEMs polishing their efforts.
As usually the case, there was a bevy of new Androids released this calendar year:
2015 Android Phones

Samsung Note 5, Galaxy S6, S6 edge, S6 edge+ (once again, Samsung strategy: spray and prey!)

HTC One M9 (let's hope HTC can survive long-term, they make nice phones)

LG G4

Moto G (killer budget phone)

BlackBerry Priv (too little too late?)

Moto X Pure Edition (well done Motorola)

And, last but not least, Google updated its Nexus range with multiple models (a first) and worked with a Chinese manufacturer (also a first) for the flagship offering.

Nexus 5X (LG)

Nexus 6P (Huawei)
Of course there are scores of other phones that arrived on the scene in the last twelve months, including ones from Blu, Asus, Alcatel OneTouch, Sony, among so many others. Android is indeed ubiquitous. Choice is clearly not a concern for us fans of Android.
The above phones are a pretty good list to work with if you're in the market for an upgrade, or — gasp — switching from an iPhone.
But, for best Android phone of the year, I'm choosing something possibly unexpected:
Best Android Phone 2015: Google Nexus 6 (Motorola)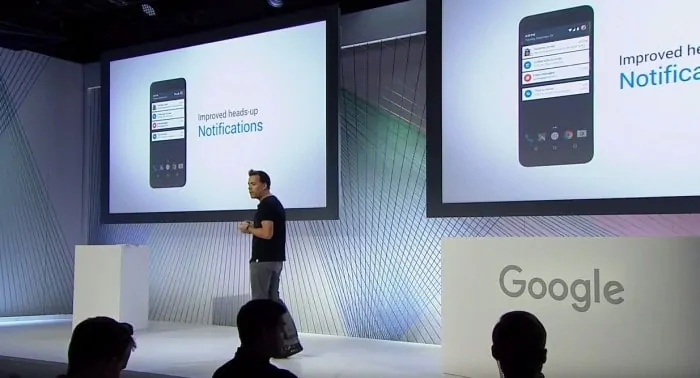 What?! you say.
The Nexus 6 is a 2014 phone! Google's discontinued it! And, it's dated!
To which I would say: true, true, not really.
First, we need to define "best". It's very subjective. But the definition should include more than just specs. It should also include value, and everyday use. Also, ease of upgrading (future proofing). And, yes, performance.
With the Nexus 6 you can have your cake and eat it too. Bear with me as I at least attempt to make the case:
Why the Nexus 6 is Best
— Nexus 6 runs Google's latest OS (Android Marshmallow 6.01) and receives monthly updates just as fast as the brand-spanking new (and very solid) Nexus 5X and 6P.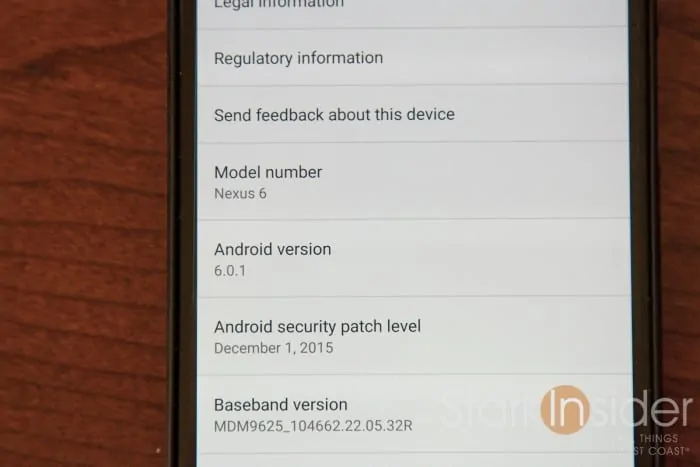 — Qi wireless charging is on board — you either love this, or could not give a care in the world (I love it; it's so handy to just drop the phone on a pad at the office or bedside).
— Stunning display. Yes, still today in 2015, the Nexus 6 display is a sweetheart.
— Support for Google's well-regarded Project Fi (I haven't tried it yet, T-Mobile is doing fine for me here in the San Francisco Bay area)
— Front-facing speakers… say no more.
— Decent battery life for a phone with a 6-inch display. Not mind-blowing mind you, but a day's worth of juice.
Then there's the price.
You can't find the Nexus 6 anymore on the Google Store (discontinued), but there's plenty of online deals to be had. That's pretty darn good for a well-spec'd Android phone with 32GB of RAM running Marshmallow. Buyers show it lots of love too. Almost 1,600 Amazon reviews average 4.5 stars.
Nexus 6: A Modern Android Classic
Are the 5X, 6P and S6 edge+ "better" phones. Spec-wise, yes of course. There's no debating that. If you're like me, though, you're not necessarily a fan of forking out $400+ for a new phone (though the 5X is coming down in price already.
And, yes, the Nexus 6 could possibly be best only if you like large phones. Obviously all bets are off if you prefer smaller 5 to 5.2-inch, one-handed phones. After using the 6 for most of this year as a daily driver I find the large body not an issue in the least. Most of the time I use two hands. Again, that's no problem for me — ymmv.
On the other hand, pop the Nexus 6 into a dash mount and you have a glorious display for nav. Same for reading, browsing the web, and watching videos. That gorgeous screen pays off in spades, 4K be damned.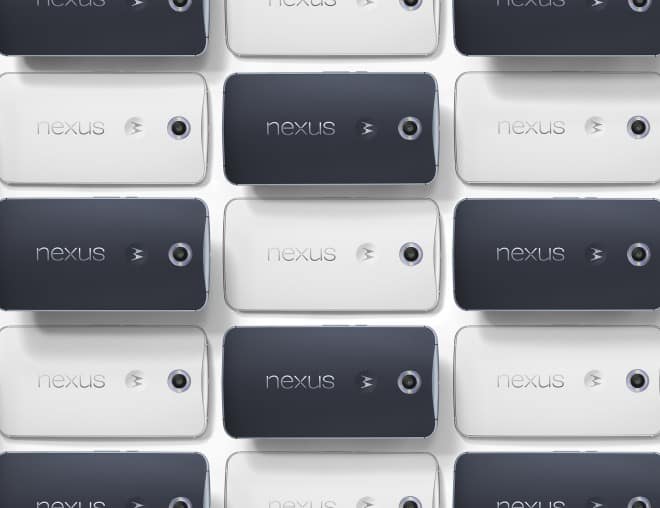 All things considered — price, size, performance, durability (Motorola is top notch in this regard), software updates — it's hard not to feel that this Nexus 6 is a classic. In my view, the negativity surrounding its girth and poor design are unmerited. In fact, as we head into 2016, the Nexus 6 is still a fantastic Android phone, regardless of cost. And that makes it the top Android smartphone for 2015.
Android Phone of the year:
Google Nexus 6 (Motorola)
Runner up:
Moto G (Motorola)