It was the quickest thousand dollars I had ever spent.
As soon as the long-teased order page went live, I was fumbling for my credit card, clicking all over the place trying to reserve my spot for a RED Raven camera. And I hadn't even fully read all the specs. Get in line! Get in line! I thought. It's a RED!
It's a RED. What more do you need to know?
Well, for one thing, the camera won't ship until February 2016 (at the earliest). Also, it's expensive — at least, depending on your perspective. More on that in a moment. But, did I mention it's a RED? As in Gone Girl RED.
Welcome to the Cult of RED.
DSLRs have been my bag. I started out in the early days shooting Stark Insider videos on a tiny Canon Vixia Camcorder. Then, in 2008, the DSLR revolution happened in earnest with the advent of Canon's ground-breaking 5D Mark II. It was an amazing time. The 5D was out of my budget, so I went with a T2i. Soon after, a 60D, and in 2013, to the phenomenal 70D. I carried on the Canon family tradition that extended to my father (AE-1) and to my grandfather (TL). I still have a bag of (beautiful) Canon glass that my family handed down.
Jim Jannard and Jarred Land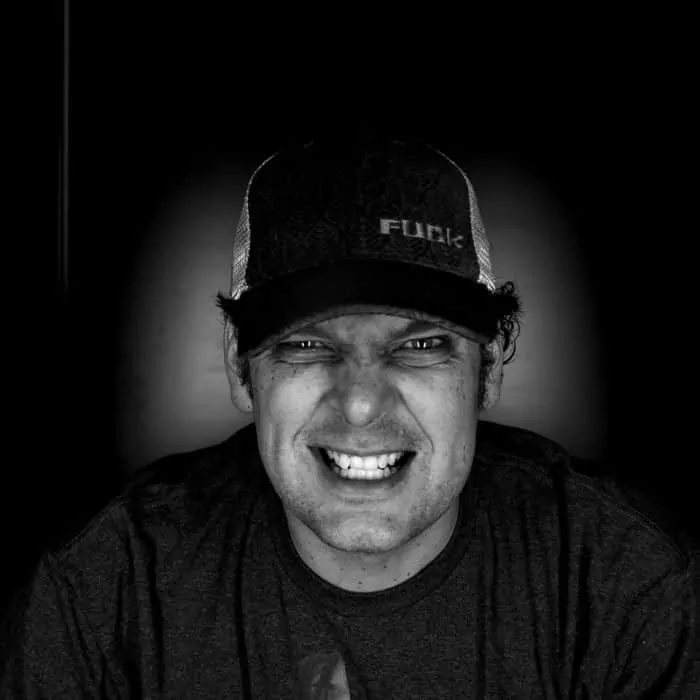 If RED is indeed a cult it starts with a charismatic leader. That man is Jim Jannard. Like most serial entrepreneurial this is an innovative guy. He's also relentless. Creative. And, I suspect his most favorite part of his personal brand: a rebel.
He founded Oakley, the sunglasses company, with only $300, made a few billion, then took on what was then a rather staid cinema camera market; a market mostly dominated by established, storied players like Arri and Panavision. A modern day "mad scientist" he launched the RED ONE in 2005 (deliveries began in 2007). It was ground-breaking because it could capture 4K video (10 years ago!) in RAW format. This meant high-resolution stills could be cherry-picked from the resulting files, and used, for example, on the cover of a fashion magazine. So not only could it capture high quality digital cinema, it could also be used for high end photo applications.
With the release of the Dragon sensor… I have finished my mission.
In 2013, Jannard recapped the history of RED on reduser.net, and announced he was tired, and would still play a role at the company, but not as its leader.
Jarred Land took over the reigns.
A mysterious, rebel marketer and CEO if there ever was one. This is not Canon or Sony. Forget about formal product announcements. As I discovered over the past month or so, Land like to tease specs. He drops occasional hints on his Facebook page — we all go goo-goo and light up reduser.net with all sorts of speculation (me? I'm a lurker).
A Rebel Brand – "Shot on RED"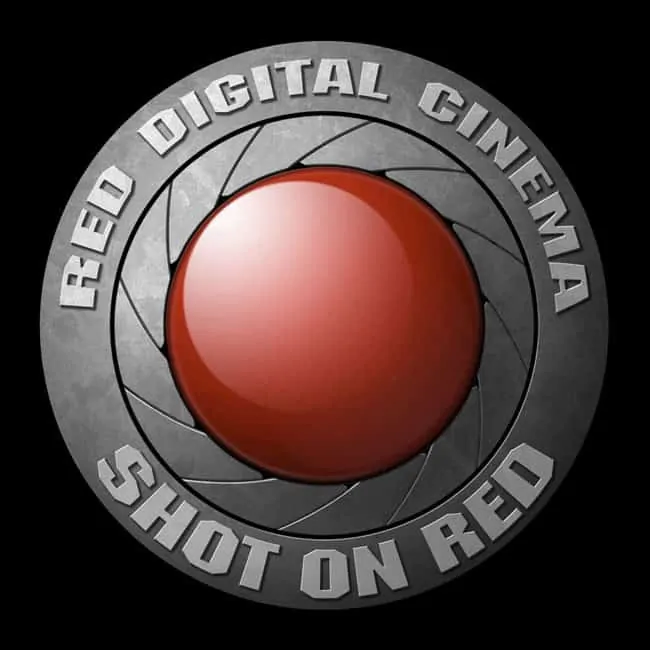 In 2008 Steven Sodenbergh shot Che on a RED One. A mega customer testimonial. Soon after it became hip to be associated with RED. The company would double down on their association with tier one Hollywood directors. Photos of director Peter Jackson with a RED camera. David Fincher. And on and on.
We reserve the right to refuse service to anyone with a bad attitude.
The "rebel" positioning extends with logos, iconography and branding across Red's products, web sites and marketing materials. A skull is featured prominently on RED cameras. You don't use memory cards. You use magazines. It's not an online store. It's an armory. And, as I discovered after I placed my deposit for a Raven, they're not customer service agents. They're "Bomb Squad Reps." After all, this is cinematic war.
Why the Hoopla?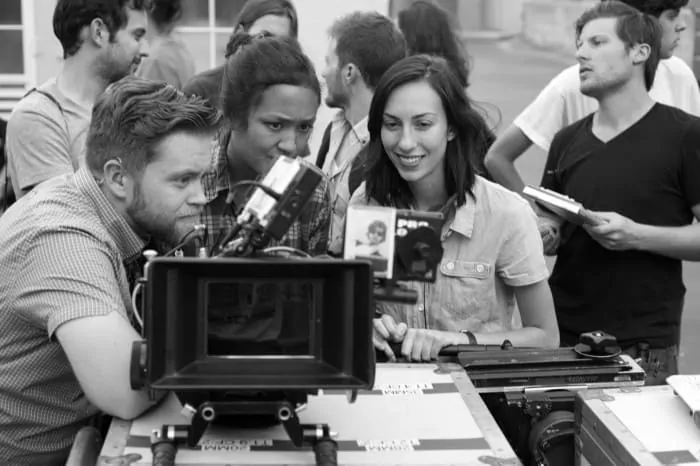 I remember a few years back sitting in a press screening for Gia Coppola's film Palo Alto. Based on the book by James Franco, it was a gritty telling of silver-spooned kids growing up in the cushy Silicon Valley town. I thought it was quite good. But I was especially taken by its look. The image had gorgeous grain. Very organic. And with Gia's background in the arts and photography, the visual aesthetics were a cut above — evening shots of the kids goofing around on a yard with mist hanging in the air, and a large tree looming was one memorable scene.
… this must be shot on film. Except, it wasn't.
At one point, I leaned over to my wife Loni and told her, this must be shot on film. Except, it wasn't. As I'm wont to do, I sat through all the credits (I enjoy checking out soundtrack details). It was shot on… RED.
Cult of RED – "This is my house."
If cults have leaders, they also have vibrant communities. Such is the case with RED owners. They congregate online. Criticism against they're beloved cameras is mostly viewed with disdain, especially if given within the context of competition — Blackmagic, Alexa, Canon, Sony.
Jarred Land, himself, is active in the community. He polls his customers. Engages, answers questions. And occasionally defends his company — vehmently — against anyone who would (incorrectly) suggest that a camera such as the Raven is merely a half-baked, restricted version of a higher end product (RED Weapon).
Sometime cult members, indoctrinated as they might be, will turn a blind eye to hurtful truths. Those supposed truths in the world of RED include the charge that prices are too high (4K4ALL ?), and that ergonomics are poor. It may or may not be true. I suspect it's a matter of perspective. If you're coming from the world of DSLR and use a $999 70D body, why, yes, a ~ $10K shooting Raven package is a massive hurt on the wallet. But, if you're coming from the pro market, and you're a L.A. filmmaker shooting national spots and music videos, you know this is a tremendous value. After all, there was a day when RED cameras, at $50K+, were positioned closer to the esteemed Arri Alexa then they were to an entry level Canon C100 cinema camera.
RED is no more a cult then, say, Apple or Tesla.
So: Is RED a cult?
Of course I'm being a little factitious.
RED is no more a cult then, say, Apple or Tesla. Fanboys might be the better descriptor for those of us who soak this stuff up — those of who want to experience the glow and mystique of that most magical of camera brands. And there's a reason why Apple customers, and Tesla customers, and RED customers are so very loyal: the products are exceptional.
Semantics aside, one thing you can call it: brilliant marketing. To achieve this level of brand recognition and success in a market dominated by well-healed competition is an astounding achievement — especially for a company that was merely a scrappy start-up with an ambitious digital 4K vision just ten years earlier.
#starkravenmad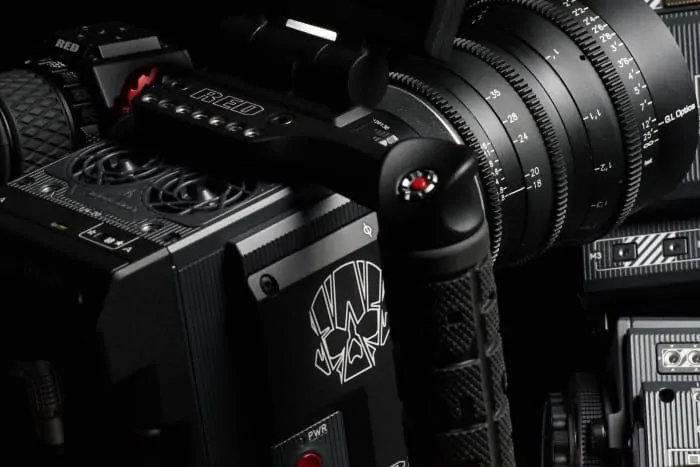 When my wife and I were budgeting a move to a cinema camera in 2015 for Stark Insider (I almost made the jump to Blackmagic a few years back), we agreed on a number. It would be a business expense. And it was time to take our game to the next level. But… that number is much bigger than it was originally. We hemmed and hawed. Maybe the 70D would do.
Then, one morning I received a text from Loni:
"Life is Short. Create."
We needed to make a final decision, and avoid pixel peeping and loosing grip on the creative process. Besides, I have so much more to learn about composition, story-telling. Much room for improvement. I mean, seriously, you're not likely to confuse my videos with fashion films anytime soon. Yes, life is indeed short.
Life is Short. Create.
We agreed we'd have to give RED a go, at least once. It may not be the right camera for Stark Insider. After all, we do a lot of run-and-gun, situations that would favor the ergonomics and design of something like the Canon C100 or Sony FS7 (and new FS5).
But the Raven…
as I poured a glass of wine
… is a RED!
(to be continued…)