Wow. NAB day one has a winner. Blackmagic Design has done it again.
The Australian company took the indie film world by storm three years ago when it introduced the groundbreaking Cinema Camera — also at the NAB pro broadcast show in Las Vegas. For about $3,000 (and later dropped to just $2,000 USD) you could produce filmic images, and benefit from 12 stops of dynamic range.
Today, once again, Blackmagic is making waves.
URSA Mini.
That's the name of Blackmagic's new lightweight Super 35 camera. Essentially the new model is a more portable, compact version of the (much) larger URSA, which was introduced in 2014.
Standout Features
In an increasingly crowded and competitive field at this price point–Sony FS7, Canon C100 Mark II, and the just announced Panasonic DVX 200 camcorder–there are a few reasons why I, and many others, get excited about a new offering such as the URSA Mini.
1. 15 stops of dynamic range
If true, holy moly. This means images will enjoy a broad range of light. Shadows should retain detail, and highlights should "roll off" nicely, meaning there won't (or shouldn't, we won't know until reviews and tests start rolling in). Previously to get this kind of performance you had to think RED, or even Arri — far more expensive cameras.
2. New 4.6K sensor
Blackmagic designed a new sensor for the URSA Mini. Like Spinal Tap amps it goes to 11 – meaning it does even better than the vaunted 4K: 4608 x 2592.
3. Handgrip with extension
Like we saw on the new Sony FS7, the URSA Mini comes with a handgrip and extension. Superb. I like this new trend of offering us camera operators the choice of going handheld or, when the time calls for it, shoulder mount (which is sold as part of an accessory package including the top handle, for $395 USD).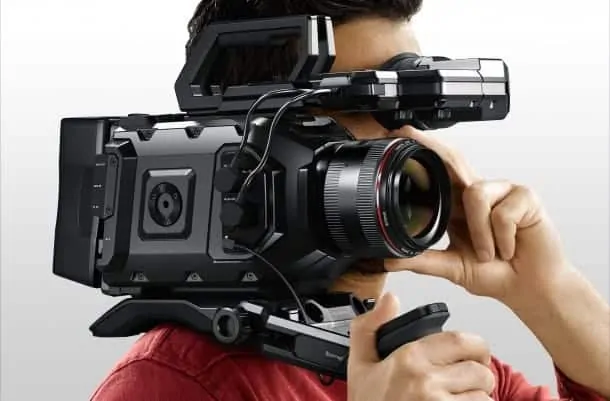 4. XLR Inputs
Thank you BMD. Finally. Older Blackmagic models, like the BMCC and pocket cinema camera did not have XLR inputs. That's a big deal for documentary makers. Being able to attach a shotgun mic with a pro audio connector is a big deal. So another check box in favor of the URSA Mini — or one that at least brings Blackmagic on par with some of its most obvious competition (Canon C100 Mark II, Sony FS7).
5. EF Mount
I can use my Canon glass (there is also a PL version). Perfect. If the Mini works as its full-size brother, then the stabilization and iris controls should also work.
BUT…
Around here on Stark Insider we run-and-gun a lot. I often shoot live concerts. Backstage at (dark) theaters. And also shoot mini travel and food episodes on the run. We don't do scripted narrative around here. To date I've been all-in on DSLR. Canon EOS 70D my most recent weapon of choice. It is superb. But 2015 seems to be the year to make the Super 35 cinema camera jump, as I've written here on SI previously.
Current Super 35 short-list for Stark Insider
1. Canon C100 Mark II (B cam: Canon XVA10… a controversial one at that)
2. Sony FS7 (Sony a7S)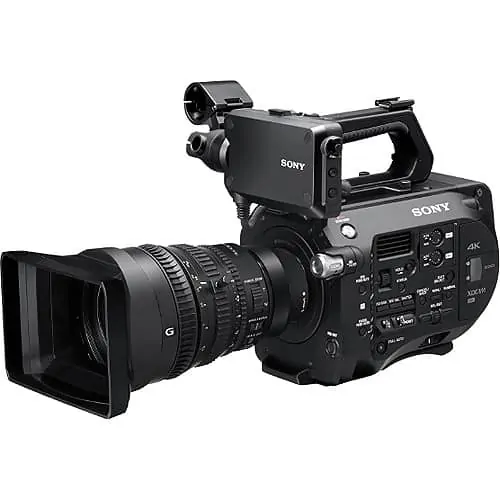 As of today, from NAB, adding to the list:
4. Panasonic DVX200 (but that fixed lens…hmmm)
Given my requirements the URSA Mini does have some downsides.
URSA Mini Downsides
1. Lack of ND filters
Ugh. We shoot outdoors frequently for travel and food episodes. Often in harsh California sun. When I'm in Napa, or along the Pacific Coast, usually I can't get the image properly exposed. NDs in these situations are mandatory. Having them built in is a godsend. Unfortunately the Mini doesn't have them – still if this camera performs as well as it looks on paper, that might be something I could overlook.
2. Light, but not that light
At about 15 pounds, the original URSA was a bear. Best suited for studio work or controlled narrative with appropriate rigs. URSA Mini, thankfully, sheds about 2/3rds of that weight. But still heavier than, say, the Canon C100 Mark II, which is a real lighty, at about 2.5 pounds. Still, the Mini comes in around 5 pounds, which is in the same ballpark as the Sony FS7, meaning it should be fine for most doing run-and-gun work.
3. Expensive CFast storage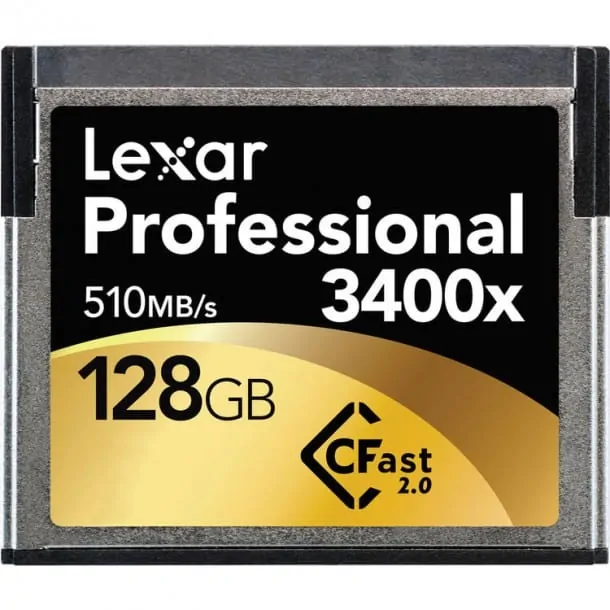 URSA Mini uses CFast cards. They are high speed, rugged, yes. But they're also expensive. Get ready for it. A basic 128GB CFast card? Only… $640 (B&H). Bugger that! Something to keep in mind if you price out a production ready version of the Mini. Meantime a 128GB SD card for the C100 costs about $90. The Sony FS7 doesn't fare any better though, with its XQD similarly expensive (but also robust, fast).
Then there's the price…
$4,995 USD.
That's for the URSA Mini with the new 4.6K sensor (EF mount).
You can even go less with the old 4K sensor for $2,995.
For Stark Insider, I'd go with the new sensor, wider dynamic range.
Compared to the competition:
Canon C100 Mark II $5,499
Sony FS7 $7,999
So Blackmagic has undercut the competition, offered more dynamic range, and met Sony head-on with an adjustable grip and extension. Very impressive, Bond-san. A Camera that give nothing away for the pure filmmaker, and adds more appeal to those working outside of narrative.
Net-net: bargain price.
We've seen BMD do this before, with its original wave of cinema cameras. But, they shipped with incomplete firmwares. The company, to its credit, has been listening to customers. Many of the deficiencies (e.g. inability to tell how much storage was left on a memory card…!) have been rectified. Let's hope the URSA Mini hits the ground running in a more polished form than its predecessors. Keep in mind, though, Blackmagic has only been in the camera game for about three years. Even Sony, with its eternity of experience, hit a few stumbling blocks with instabilities in its new FS7 camera.
2015 – The under $10K Super 35 market takes off
Clearly we've moved beyond DSLR. Super 35 is where it's at — for music videos, documentaries, travel features (e.g. Philip Bloom and CNN's The Wonder List, shot primarily on Sony F5 and FS7) and run-and-gun.
Where it used to cost tens of thousands to get into the game. Now, you can get a well-outfitted camera with a cutting edge sensor, modern codecs, and advanced expandability for well under $10K USD.
ALSO on Stark Insider: From Canon DSLR to Sony FS7 Super 35 – A New Era for Stark Insider Video?
Most of these new models won't be available until summer at the earliest. Meantime people like me will likely continue to scour the Web for any and all information, opinion. And test videos. Oh, the test videos. And the sharpness test videos. And the unboxing videos. And the shooting-my-cat, shooting-my-girlfriend, shooting-a-tree test videos.
NAB 2015 is shaping up to be one for the ages. Last year it was all about drones (and there's still some amazing drone tech at this year's show too!), but so far I'd score NAB this year as all about the low-cost, fully featured Super 35 cinema camera.  For a guy like me, ready to make the jump from DSLR (Canon EOS 70D) this is, indeed, happiness to see me.