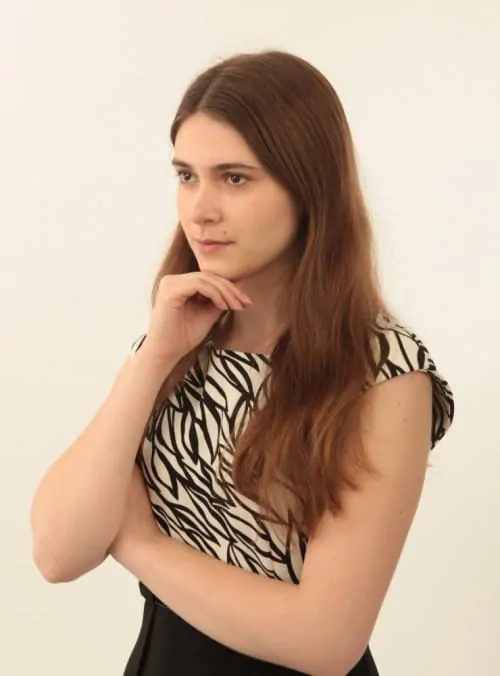 Welcome Ilana Walder-Biesanz!
You may have noticed a new voice on Stark Insider. Ilana spent the last year on a Fullbright Scholarship in Germany watching and writing about theater and opera, and I am so pleased that she opted to contribute her talents to this web site upon returning to San Francisco. (Ilana's full bio)
Ilana has already been covering shows around the San Francisco Bay Area for Stark Insider. Recent reviews include productions at Custom Made Theater, San Francisco Playhouse, The Marsh, and, most recently, the touring Canadian show Dear Armen.
Her reviews have appeared in Bachtrack, Opera Online, the Operetta Research Archive, The Cambridge Student, and Cambridge Theatre Review. Ilana is also a performer, and has been seen around Portland with the Original Practice Shakespeare Festival and in Cambridge, England with ADC Theatre.
By day she works at Yahoo!, and like a lot of us around here, by night enjoys the arts scene, and, especially, "trying to understand bizarre experimental stagings of classic texts." Suffice to say, Ilana's definitely on our brain wave!
Also, in case you missed the previous announcement, we're also celebrating Cy Ashley Webb, and her 5 years worth of theater and arts contributions to the community. Thank you Cy!
The roots of Stark Insider are ultimately grounded in the arts. It's largely where Loni and I cut our teeth writing, and slowly building an audience and, eventually, earning some recognition for the reviews, content and videos produced here. Our goal is to try as we can to continue that mission. And we're ever thankful that we — all of us — have such thoughtful, generous contributions from talented people like Ilana and Cy.
[Articles by Ilana Walder-Biesanz]