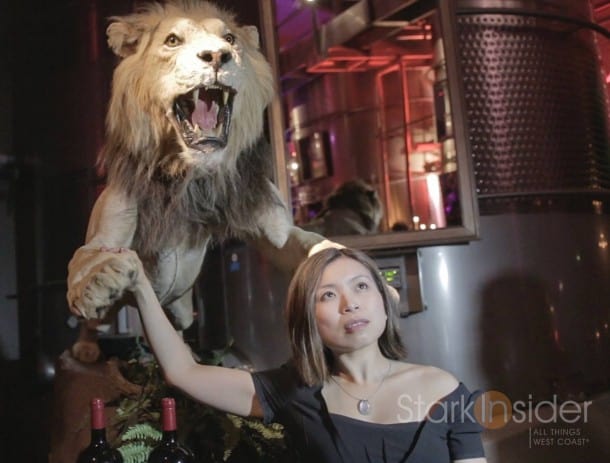 New Orleans has Mardi Gras. But St. Helena has Napa Gras. The annual trade party is quickly becoming one of the most anticipated of the year for those in the wine industry.
Now in its third year, Napa Gras is an over-the-top extravaganza hosted by none other than Jean-Charles Boisset, the suave, convivial wine entrepreneur (see Stark Insider's top California wine movers and shakers) who routinely demonstrates a unique sensibility for the theater of life.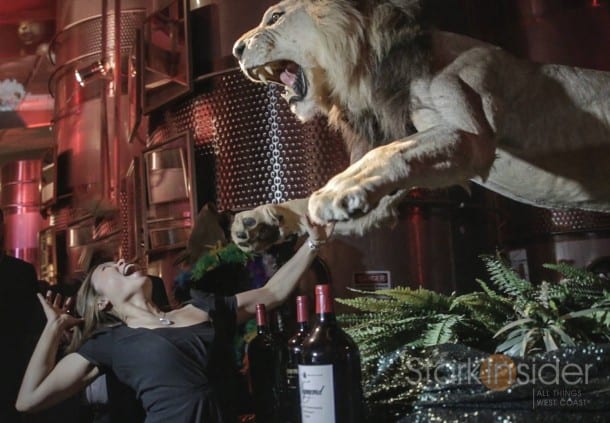 The extravaganza is held the evening before "Premiere Napa Valley" which features a wine auction. Buyers, distributors, collectors and media alike fly in from around the world to bid on some of Napa's most interesting, and rare wines (typically Cabernet Sauvignon). It's no surprise then that showering guests with affection and sparkling wine be a top priority the evening before the furious bidding action (which resulted in a record $5.9 million haul for the Napa Valley Vintners non-profit).
ALSO SEE: Sold! A cinematic, behind-the-scenes look at Napa's mega wine auction (Video)
We don't normally report on parties on Stark Insider (not that we're exactly hardball), but since we do cover wine it's impossible not to share this video shot during Napa Gras at Raymond Vineyards. The colors alone–especially in the red lounge and hallways–are reason enough for me to want to film as much as possible. Nicolas Winding Refn? A lens flare here and there, some exaggerated color grading, and what you have is a slightly surreal adaptation of what went down on this evening:
Check-list for a subdued evening of wine and music:

— Women dipped in chocolate, lying nude on a sofa

— Acrobats performing rope stunts while pouring wine for guests (upside down no less)

— No. 69 "ultimate" bubble bath filled with bottles of sparkling wine and two mannequins in Gina Gallo and Jean-Charles Boisset masks

— A large, stuffed Lion (as seen attacking Loni in the video above)

— Go-go dancers in the rafters – looking very much like Studio 54 refugees

— A reel of Jean-Charles Boisset as James Bond looping on various televisions throughout the winery

— Dedicated cheese room featuring absurd amounts of cheese, and absurd varieties of said cheese

— And a mind-altering sensory experience that, for Loni at least, got a little too frisky  (as also seen in the video above… exactly as it happened)
Who said Napa is all serious business?
RELATED: Napa valley wine auction shatters record – But what does it mean?