Premiere Napa Valley, #PNV13, is underway this week. We're told by Napa Valley Vintners that the annual event will draw 750 top wine trade and media from around the world.
There's a lot that goes on at Premiere Week including a wine writers symposium, tastings, meetings, and plain 'ol networking; so it's hard to summarize it in a word or two. I can say it's about wine. It's also about the business of wine. And on Saturday, as has happened in past years, the marquee barrel tasting and auction will go down – I make a point of clearing out my calendar a year in advance so that I can make my way to the CIA at Greystone to attend. Here's my "Holy Cab!" recap of the 2012 Premiere Napa Valley.
The Premiere auction gives us a glimpse into the health of the fine wine market.
Though PNV is not about awards or recognition (that happened on Monday at the annual Vintners Hall of Fame 2013 induction), it's about as close as this industry will come to having an Academy Awards.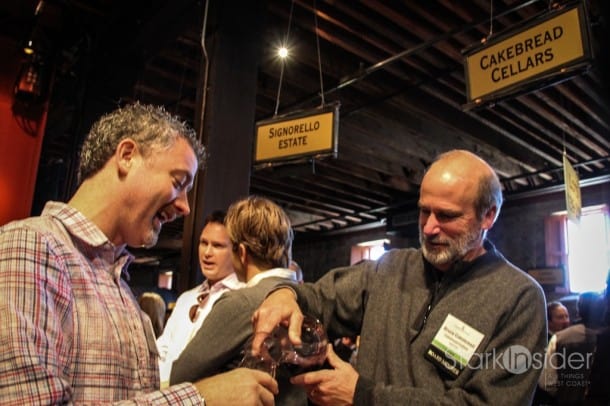 Once again Team Stark will be on location. Juggling the calendar and the deluge of invites is one of the more (pleasing) challenges we face every year. Friday especially is a jam-packed day. Wineries flaunt their latest and great releases, inviting us to this event, that tasting. The majority of the 400+ wineries in the Valley participate in some form or fashion. Some hold their own events, while others, such as the Oakville Growers Association for instance, pool their member wineries and throw one big bash. At the very least it makes for a damn fine spectator sport. Plus, it's a great way to catch up with old friends, run into people we work with for Stark Insider, and, of course, taste some of the world's best wines.
ALSO: Watch: Merry Edwards, Robert Parker Inducted into Napa Vintners Hall of Fame (Video)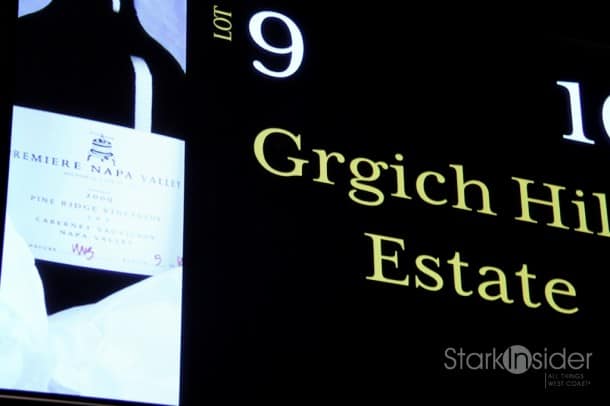 "Prep your paddles!"
Speaking of great wines. Last year's trade auction raised $3.1 million, a 29% year-over-year increase. It was a paddle frenzy (watch the video highlights below for the drama!). The top lot that year, 5 cases of Dana Estates Cabernet, went for $70K.
We'll be watching this year's take closely. Thought not necessarily a bell-weather for mainstream American wine consumers, the auction does give us a glimpse into the health of the fine wine market. And because there are so many trade buyers, distributors, and retailers represented, it can also be a forward looking indicator as to the the overall health of the market.
I hope to see you there. Meantime, here's a sneak peek of what to expect…
WATCH: Inside Premiere Napa Valley