Cult wine alert! Loni Stark of Stark Insider sits down with Celia Welch, the star winemaker behind the Scarecrow lot that scored a $4,300 per bottle winning bid ($260,000 total) at Premiere Napa Valley.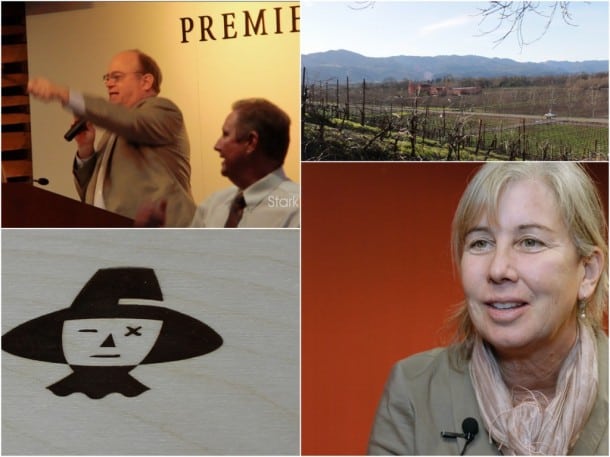 We were just waiting for the hammer to fall. And fall it did. With the roar of a standing-room only crowd, history was made.
After February's PNV trade auction in Napa Valley broke records, all eyes turned to the star winemaker behind the Scarecrow Cabernet Sauvingon that set the industry abuzz. Celia Welch is already a big name in Napa. The results from Premiere Napa Valley–a $5.9 million haul, which will fill the Napa Valley Vintners association coffers–will likely boost the winemaker's reputation even further.
The record breaking lot, consisting of 60 bottles of Scarecrow 2012 Cabernet Sauvignon ("Toto's Opium Dreams: Scene III") made from 70-year old vines, was purchased for $260,000 by The Wine House (Los Angeles). Perhaps some newly minted Oscar winners will want a bottle or two to celebrate?
"It was just a crazy price."
Who knows if that will ever happen again.
Fortunately I had a golden opportunity to sit down with Celia. No stranger to long hours, only a week after the hectic Premiere auction she was mere moments away from taking to the stage to participate in a winemaker panel discussion at the inaugural CabFest Napa Valley. She generously agreed to sit down with me amidst much chaos in a (very red) hallway leading to the media room at the Lincoln Theatre. There I was able to get her reaction to the auction and film an interview (see below for video).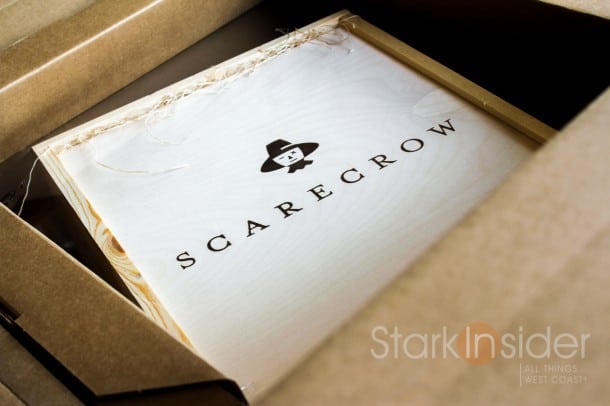 In this Stark Insider segment Celia also talks about how she identifies great Cabernet, and how she vets the numerous opportunities now inundating her inbox. Plus, learn about her new venture – that of winery owner. Her new label Corra means she'll be able to bring her "own riff on Cabernet, expressed in a bottle."
I should note that this is the first time as far as I can recall in our five years of producing wine videos that I've ever heard the term "vivacity."
ALSO SEE: A Perfect Day in Napa Looks Like This (Video)
All indications point to another strong year of sales with the fine wine market expected to grow 6-10%. That makes sense, if not for a series of a positive indicators within the wine industry itself, but also from a macroeconomic perspective – we are surely in the energetic throws of a boom cycle. Disposable income is evidently more readily at hand. And newly minted millionaires (and billionaires) are resulting thanks to a renewed appetite for IPOs here in Silicon Valley. House prices are trending higher in the Bay Area (especially in San Francisco), so it's not a stretch to see how wine prices too, especially for fine, limited production Cabs, would also see increased demand.
Can the outlandish bidding action and result be topped? Celia says, "Who knows if that will ever happen again." Ah, yes, but, on the other hand, records are made to be broken. Hammer to fall.
WATCH: Interview with Scarecrow Star Winemaker Celia Welch
FACTOIDS: Scarecrow 2012 Cabernet Sauvignon

100% Cabernet, sourced from the J.J. Cohn Estate in Rutherford, aged  in new French oak

The barrel selected by the winemaker comes from the block of "Old Men" vines

These "stately" old vines were planted in 1945 on St. George rootstock and are still dry farmed today

(Adapted from the Premiere Napa Valley 2014 guide for LOT 210)