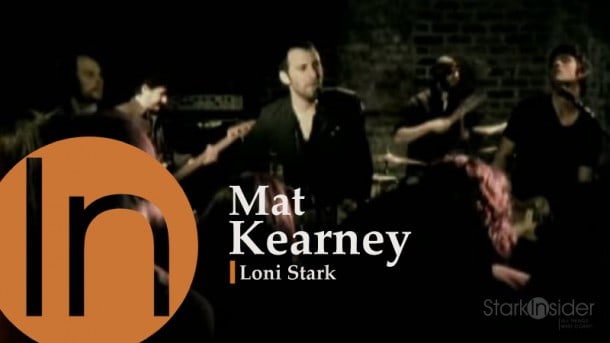 Quick tip. Next time you find yourself in an argument with your significant don't send an angry text. Instead, try whipping out your laptop and journaling the heated conversation. If you're like Mat Kearney you might be fortunate enough to pen a beautiful song, like his single Ships in the Night. It was on a layover, he tells me, that the song virtually wrote itself in real time. "It got pretty heavy," he told me in this special Stark Insider interview. "I just pulled out my computer and started writing down what we we're saying."
Maybe our cement is wet… we're still a product of where we grew up."
— Mat Kearney
That single would go on to chart the US Hot 100, and in 2011 the album Young Love would go straight to the top of the Billboard digital download charts.
Now Kearney's fifth studio album is on the horizon. Concert go-ers in Napa we're fortunate to get a sneak preview of the cover track, Just Kids, when he performed at Live in the Vineyard over the weekend. A proud, sixth generation Oregonian ("My family came to Oregon in covered wagons."), his career has seen him become a permanent Nashville resident. That's when it "became serious. He soon found himself was surrounded by successful musicians, and at the hub of the industry. And yet, it would be his home that would continue to tug at his creative heart strings. "We're kind of all like big kids. There's a side of us that's a product of where we grew up."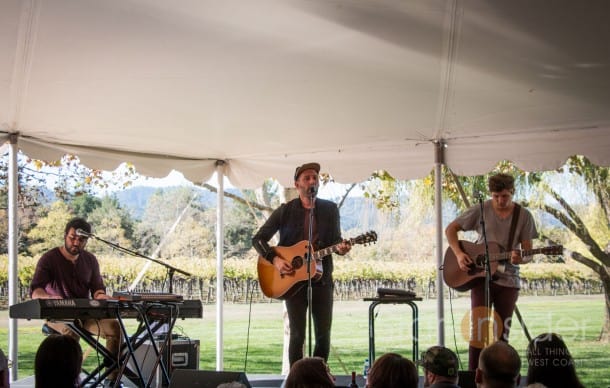 The new album, also titled Just Kids, is scheduled for release in February of 2015. Meantime, he re-worked the title track in addition to some of his hits for a stripped down performance at Sutter Home Wines for a very lucky, very appreciative audience. Video highlights and my interview with Mat Kearney are below.
MORE Live in the Vineyard features
Oh, and while it's probably not a surprise to learn that Mat has a new (and large!) iPhone 6, the fact that he keeps receiving mystery calls at mysterious times is… is, well, a mystery. And wouldn't you know it, at the end of the interview, his iPhone rings. Mat didn't know the caller. How did that person get his number, and why was he calling? The drama! The intrigue! All, answered in time, in the Stark Insider interview…
WATCH: Mat Kearney performs JUST KIDS at Live in the Vineyard Napa