Pandora: the reports of my death have been greatly exaggerated.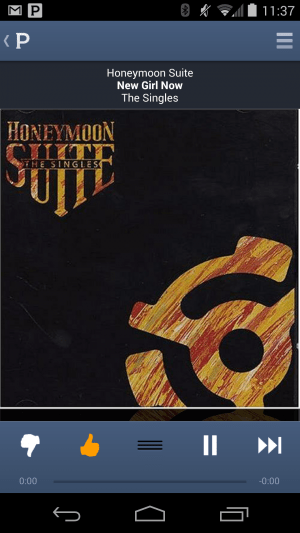 And so it is. Here, in 2014, Pandora rules the roost. According a report by App Annie (via CNET), Pandora tops the charts of most downloaded music apps. That's for iTunes (iOS) and Google Play (Android) combined.
Spotify came next in the rankings which were just released for the September 2014 time period. Rounding out the top five are Music Downloader for SoundCloud, iHeartRadio, and SoundCloud.
Here's how the  music app rankings look according to App Annie: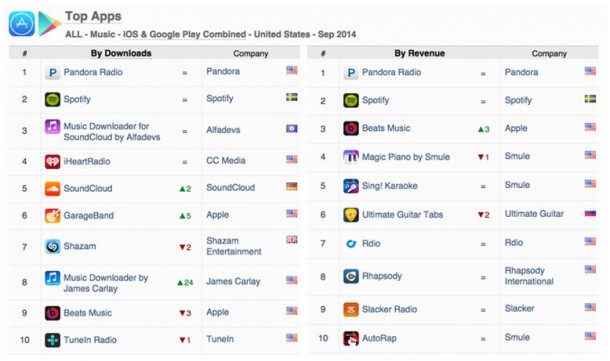 Beats Music, which was acquired earlier this year for a cool $3 billion by Apple, placed surprisingly low at ninth place. But when it comes to revenue Beats does much better, placing third. Reports indicate that as of May of this year, about 250,000 mobile users subscribe to the streaming music service. Still, that pales in comparison to Spotify which counts some 10 million.
One interesting omission:
Google Play Music
Why does it not show in the rankings?
Surely, it must be one of the most downloaded apps. And as of last year Play Music was also made available on the iTunes store for iOS devices.
Though I'm a paying Pandora One subscriber (decent, though song lists do seem shallow after months/years of listening to its various playlists), Google's streaming service is my current favorite – easily. Now with Songza (SI hands on) integration, which allows you to choose playlists based on mood and activity, it's easily one of the best.
Over the years Google has done wonders with the Play Music interface, and now it features large, bold album art (hugely important in my books), easy navigation and playlist management, and a deep database of tracks and artists. I've found myself increasingly hooked by the way Google integrates reviews and artist bios into the app – it's not uncommon to find myself on the elliptical at the local gym, lost in music trivia, and fond memories of my most listened to albums of yesteryear (Thriller, Rio, The Beatles). If you're a wearables nerd, then bonus points for using Pebble and an app called Music App to control track navigation and volume!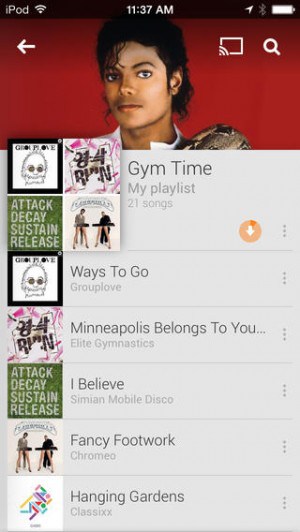 It will be interesting to see if Apple can boost Beat's fortunes, or, if as is widely speculated, Tim Cook will shut down the service, indeed confirming our suspicion that the acquisition was really about headphones (high margin), and the Beats brand itself. Head to any Apple store and check out the accessories section. Beats is everywhere.
Meanwhile, Pandora is alive and kicking. The app interface (and web too) has seen little evolution over the years. I guess if it ain't broke…